Description
The 2019 Annual Centre for Islamic and West Asian Studies (CIWAS) Conference on 'Islam, West, and Radicalism'.
Today, more than any age and area, the role of Islam in societies across the world is being shaped by the political, economic, and cultural dynamics of West Asia. While many are celebrating the imminent demise of ISIS, acute observers express concern that the persistence of the West Asian socio-political context in which radical ideologies and movements have emerged will generate new radical movements in the region and beyond.
The Conference seeks to address the conference theme by considering a broad range of issues.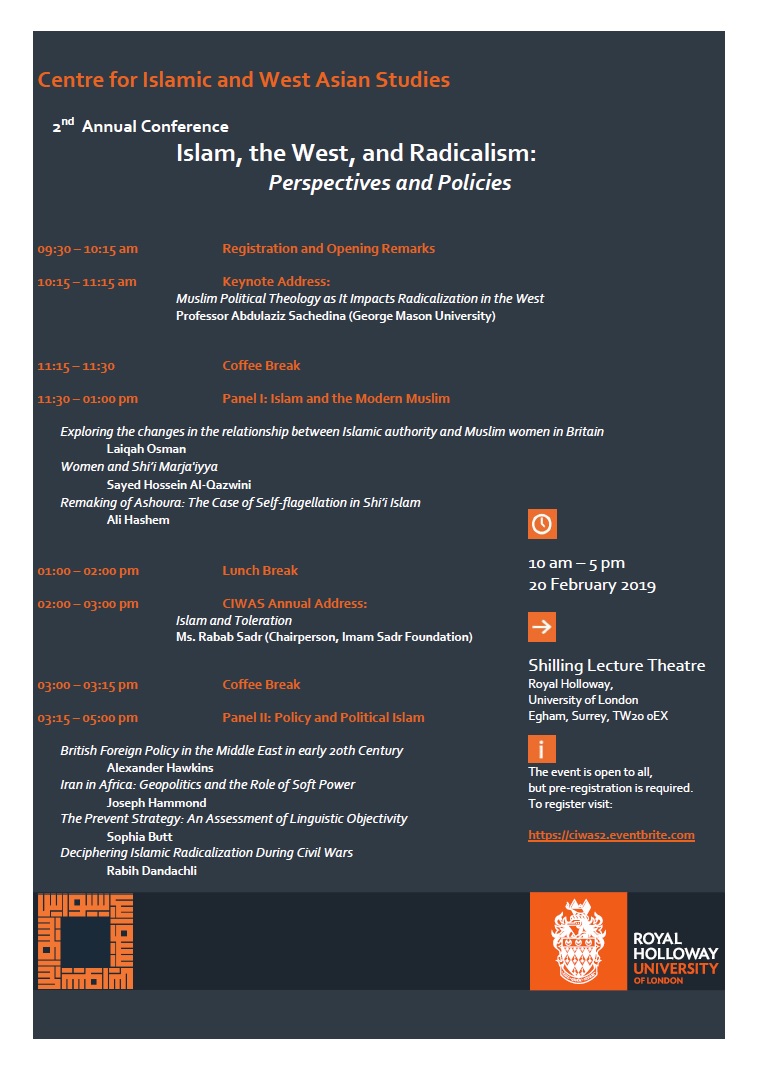 Organizer of CIWAS 2nd Annual Conference
The Centre for Islamic and West Asian Studies at Royal Holloway University of London was established in October 2016 to provide an institutional focus for RHUL scholars interested in Islamic and West Asian societies.
Its mission is to foster an exchange of ideas and knowledge about Islam, Islamic societies, and West Asia, and to contribute to the conversation being carried on, in western academia and around the world, on the future of West Asian societies and on the role that Islam might play in the search for solutions to current problems faced by the peoples of the region.