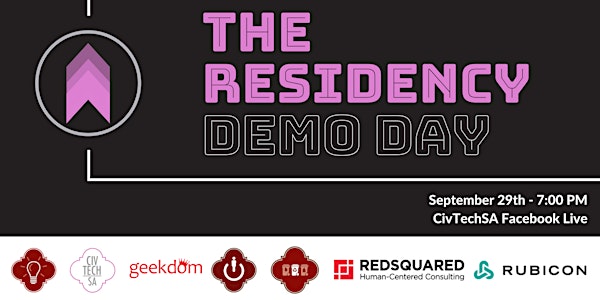 CivTechSA 2020 Residency Virtual Demo Day
A showcase of the 2020 CivTechSA Residency program companies & their solutions.
About this event
The Residency is a 16-week opportunity for companies to embed themselves into City of San Antonio Departments to help create custom solutions for their civic challenges. This showcase will highlight all of the companies' hard work by giving an overview of their process, solutions, and the potential impact of their solutions.
Tune in live! --> https://www.facebook.com/CivTechSA/posts/690368754895687
In response to the City's request for a Contamination Detection Tool, the company, Rubicon, was selected for its proposal to create a cutting-edge technology solution that will reduce the amount of contamination that enters the recycling stream while reducing operating expenses and improving collection processes for the City of San Antonio. The solution will enhance the City's existing efforts, such as the PAYT model and contamination fines, incentivize recycling habits, and promote education among residents all while helping the City hit its recycling rate goal of 60% by 2025.
RedSquared was selected by the City to solve the challenge of providing a unified interface by which citizens of San Antonio can interact with various City services. The goal is to provide a one-stop mobile app where citizens can pay for and request various City services, connect with related vendors, and give to local non-profits in an easy and simplified way. During the second half of their residency, RedSquared partnered up with local civic technology company, Irys, to develop their app prototype.