Description
This is one of two Continuing Education Courses offered by DC SAFE. All courses are authorized by the District of Columbia Board of Social Work and worth 3 CEU credits.
In this course, Civil vs. Criminal: Legal Remedies for Survivors of Domestic Violence, students will learn basic knowledge and skills for working with domestic violence victims in both the civil and criminal legal systems in Washington, DC. The course also teaches students how to use this knowledge to support survivor-centric safety plans through intervention and advocacy.
---
Please see below for information about all classes offered by DC SAFE this winter: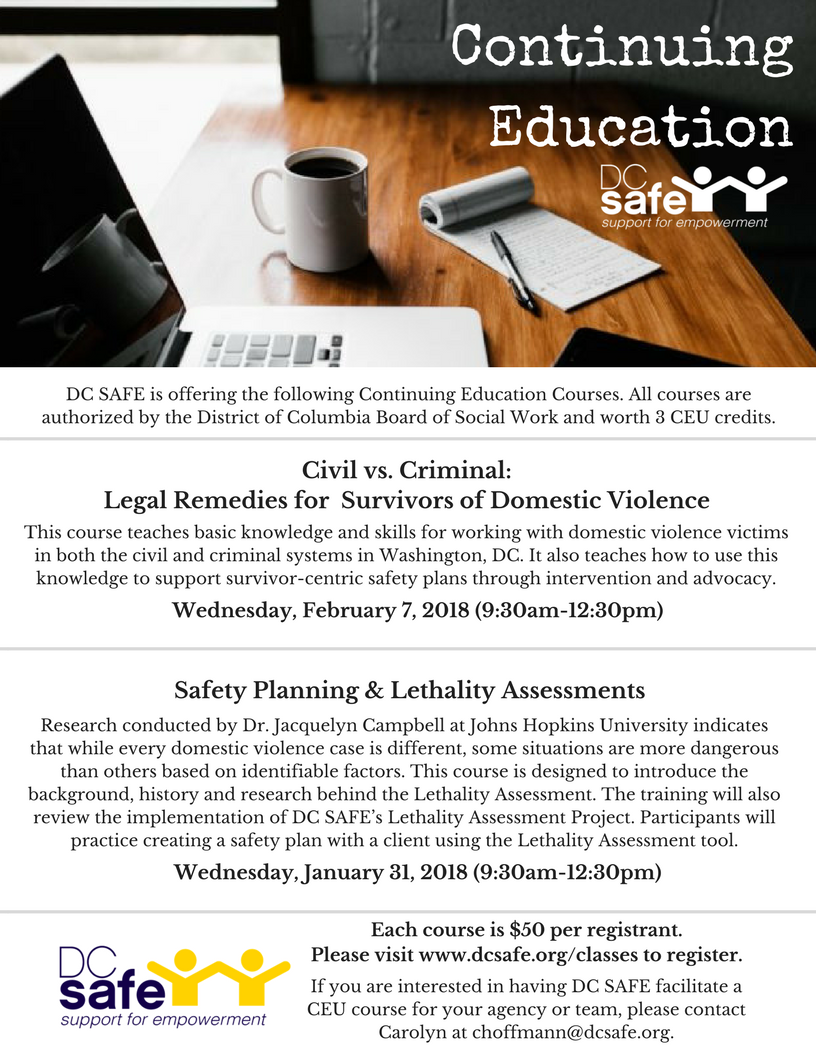 ---
About DC SAFE: DC SAFE is the District of Columbia's primary crisis response agency for victims of domestic violence. DC SAFE Advocates offer support for over 9,000 survivors and families each year through a 24/7 bilingual crisis response team, supportive advocacy through legal processes for Civil Protection Orders, and emergency housing. Please visit www.dcsafe.org for more information.