Civil Rights and the Legacy of Racism: A Dialogue from the Front Lines
Description
The Civil Rights and the Legacy of Racism: A Dialogue from the Front Lines Symposium is designed to generate a conversation concerning racism in America through the lens of civil rights yesterday, today, and tomorrow. Participants will hear from presenters who have first-hand knowledge of the struggle of civil rights. This conference will be of interest to all disciplines. Come and participate in a porch talk with civil rights leader and social worker, Dorie Ladner.
Symposium Objectives:
· To understand the experiences of civil rights leaders in addressing institutional racism
· To generate an open dialogue about the impact of racism from a multidisciplinary perspective
· To develop action steps in addressing racism in the 21st century.
SPECIAL GUEST: DORIE ANN LADNER, CIVIL RIGHTS ACTIVIST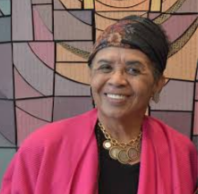 Civil rights activist and social worker, Dorie Ann Ladner became involved in the Hattiesburg, Mississippi NAACP Youth Chapter as an adolescent. She wanted to be an activist after hearing about the murder of Emmitt Till. As a member of SNCC, Ms. Ladner served on the front line of the Civil Rights Movement in several capacities. She participated in every civil rights march from 1963 to 1968 including the March on Washington in 1963, the Selma to Montgomery March of 1965 and the Poor People's March in 1968. She has lectured at various universities, churches, and other institutions. Ms. Ladner received her MSW from the Howard University School of Social Work and during her social work career served as a clinical social worker in both the Washington, D.C. General Emergency Room and Psychiatry Department for thirty years. Since her retirement, she has continued her work as a social activist by participating in genealogical research, public speaking, anti-war activities (marches against the war in Iraq), and volunteering in the presidential campaign of Barack Obama.
Other conference speakers will include Dr. Ruby Gourdine, Dr. Annie Brown, and Mr. William Davis.
The conference registration fee is $80.00. Four continuing education units will be offered for social workers, licensed professional counselors, and certified addictions counselors.