Description
You are invited to the Civil Impact Arts Exchange, celebrating our official summer 2019 launch!
Featuring LIVE PERFORMANCES by:
Jordan Carter | @whatjordanraps
and DJ SETS by:
Check out these talented artists representing DC, NYC, Philly and Atlanta! We're putting you on to a whole new sound, so listen to their work and share with your friends. They're dropping the summer jams and deserve the streams and shares :) But honestly, big ups to all the artists using their platforms for a good cause. A huge thank you to the performers and DJs using music to bring us together for a night of fun. And last but not least, show out and show some love on JUNE 28 at the VELVET LOUNGE 915 U Street Northwest 9 pm - 2am!!!!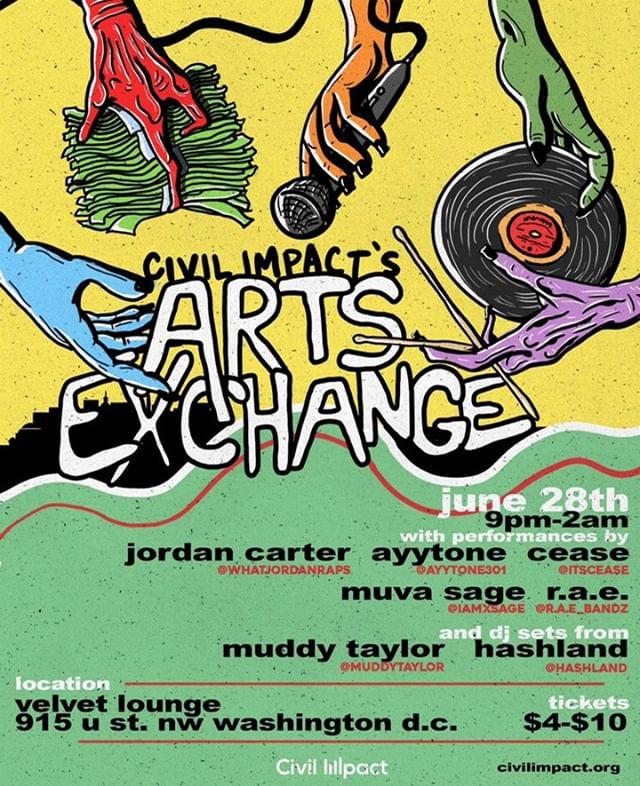 Civil Impact is a public benefit organization dedicated to cleaning up corruption in our campaign finance system and channeling funds toward social and environmental justice. This event is about having fun and supporting our purpose-driven mission. Thank you to all the supporters!