Description
Back by popular demand, Civil Eats is hosting its second annual celebration to support our work on Monday, November 13 in San Francisco. This year, we will be at a fantastic new event venue, The Pearl, in San Francisco's Dogpatch neighborhood. General Admission includes tasting creations prepared by more than a dozen of the Bay Area's best restaurants from the bounty of our foodshed. In addition, VIP tickets include all beer and wine. A full bar will be available with all drinks available for purchase. New for 2017: We will have an array of exciting and exclusive auction packages available to bid on to further support Civil Eats' mission!
We are thrilled to bring our community together again to celebrate the vital work of our writers and editors, and showcase their important stories. Civil Eats' advisory board members Chef Alice Waters and Ricardo Salvador and many other food movement movers and shakers will be in attendance. We are grateful for the incredible outpouring of support from some of the Bay Area's best farmers, producers, and chefs, including:
Alta CA | Alter Eco Chocolate | Bi-Rite Market | Brown Sugar Kitchen | Community Grains | Cowgirl Creamery | Earthbound | Equator Coffee | Firefly | June Taylor Jams | La Quercia | Left Coast GrassFed | Llano Seco | Lundberg Family Farms | Magpie | Miyoko's Kitchen | Namu Gaji | NOPA | Nopalito | Noon All Day | Manresa | Oliveto | The Perennial | Piccino | Pie Ranch | Healdsburg SHED | sweetgreen | Siren Fish Company | STEM | Straus Family Creamery |
LIVE AUCTION
Several leading food thinkers are also donating their time by participating in our exclusive live auction, to be led by Roots of Change President Michael Dimock. Some highlights include:
• Lunch for two with author and journalist Mark Bittman at Gramercy Tavern in NYC and a collection of his signed books.
• Lunch for two with acclaimed professor and author of Food Politics Marion Nestle at Mario Batali's OTTO Enoteca Pizzeria in NYC and a collection of her signed books.
• Dinner for two with author and journalist Michael Pollan upstairs at Chez Panisse in Berkeley.
• Lunch with famed editor and author Ruth Reichl for two in San Francisco at Mourad and two tickets to attend her in conversation with Alice Waters at the JCCSF in February 2018.
• Weekend with host Constant Gardener Will Rosenzweig, who will advise how to grow beautiful roses, vegetables, and fruits and cultivate and manifest your dreams and visions. Visit includes an unforgettable ceremony in the Ideagarden teahouse and one home cooked meal, courtesy of Will.
• Private tour and wine tasting for two at Popelouchum in San Juan Bautista, California, led by Randall Grahm, legendary winemaker of Bonny Doon Vineyard. Includes a magnum of 2013 Le Cigare Volant and a signed copy of Been Doon So Long: A Randall Grahm Vinthology.
• A year of dining from the Bay Area's best food establishments including, Cotogna, Gather, Izakaya Rintaro, Jardinière, La Note, Pizzaiolo, Pizzeria Delfina, and more.
SILENT AUCTION
We have some incredible Bay Area experiences to offer, all generously donated by our incredible supporters.
• Straus Ranch Getaway: A two-night stay at Straus Home Ranch in Tomales, California and a visit to Cowgirl Creamery for a tasting, lunch, and a Cheese 101 class for two. Includes a copy of Cowgirl Creamery Cooks.
• Cocktails in Cool's Garden: Sunday cocktail party for six in Chef Jesse Cool's Stanford Teacher Education Program Garden. Tour of chicken coop, beehives, and urban garden created by Drew Harwell with fabulous cocktails and tasty appetizers.
• Niman, Past and Present: Private tour of BN Ranch, two night stay at Wee House in West Marin, Certified Humane® Niman Ranch Prosciutto leg, and copies of the original Niman Ranch Cookbook.
• Good Eggs Cookout: Dinner for 10 prepared and served in your home by the Good Eggs Kitchen, from Good Eggs' fresh, local ingredients.

• Jumpstart Your Kitchen: Three custom zero-waste dinners prepared/delivered by Chef Alison Mountford of Ends + Stems, a five-year membership to Thrive Market, and three bags of Nana Joe's Granola.
• Paicines Ranch Tour & Dinner: Enjoy an overnight stay for four guests at historic Paicines Ranch, guided tour, and dinner featuring pastured meat.
• Here's the Beef: Private tour of TomKat Ranch in Pescadero, CA, Eric Toensmeier's The Carbon Farming Solution, and a $250 LeftCoast GrassFed beef gift card.
• McEvoy's Olive Oil Experience: Private two-hour tour for three at McEvoy Ranch, seated tasting flight of three wine releases, seasonal bites, and McEvoy's award winning Traditional Blend organic extra virgin olive oil.
• Fight Fire with Food: Sonoma County behind-the-scenes tours of Bohemian Creamery and Occidental Arts and Ecology Center (OAEC), and a meal at Hazel in Occidental; includes OAEC's award-winning cookbook. All proceeds from this item will be donated to North Bay fire relief funds.
• Books to Live, Learn, & Cook By: A collection of food policy books and cookbooks from Chelsea Green Publishing.
ABOUT CIVIL EATS
Since 2009, our tiny team of writers and editors has worked hard to bring a diverse array of perspectives to the forefront while shining a light on the food system stories that matter most. We're honored by the recognition and awards our work has received, and we can do even more with your support.
Civil Eats is a non-profit, independent news and commentary site. We've never taken advertising and rely on subscriptions, donations, and grants to pay our writers and editors. Every part of this event is donated and offered on discount, including the generosity of our host location and our all-volunteer event team. The chefs will be donating their time using ingredients provided by many generous local and organic producers.
Please join us to help fund our award-winning reporting. In a media landscape that often rewards entertainment over critical thinking, we count on your support to help us continue to do the work we do.
CAN'T COME? DOUBLE YOUR DONATION IMPACT!
If you aren't able to attend in person, please consider making a donation. Now through the end of this year, individual donations up to $1,000 will be doubled by #NewsMatch, and every dollar counts! You can donate directly at Civil Eats or at News Match's page for Civil Eats here. The Civil Eats team thanks you!
LOCATION
The Pearl 601 19th St., San Francisco, CA 94107
PUBLIC TRANSPORTATION
Third Street Light Rail; 22 and 48 Bus Routes; 22nd Street Caltrain Station
PARKING GARAGE
901 Illinois St. (Between 20th and 22nd); open 24/7
PRAISE FROM LAST YEAR'S CELEBRATION
"If you can only attend one event this fall season, the Civil Eats Celebration better be the one. There will be delicious food from SF's top chefs, stimulating conversations with extraordinary change makers, and you'll be supporting one of the most important organizations fighting for better food, a healthier planet, and a more just society. And best of all, you'll have lots of fun!" ~ SAM MOGANNAM, founder, Bi-Rite Family of Businesses
"What a pleasure it [was] to spend an evening with the people who read, write, edit, and support Civil Eats! The food was amazing, and the conversations were even more intoxicating than the drinks. It was a very welcome gathering of the Bay Area food community." ~ KAREN LIEBOWITZ, The Perennial Restaurant
"Thank you for creating a reason for such a wonderful event and bringing together so many of our favorite people in one place! All a testament to you, your team and all the great work you do." ~ MICHAEL ZILBER, Cowgirl Creamery
"The event was truly spectacular." ~ MIYOKO SCHINNER, CEO & Founder, Miyoko's Kitchen, Inc.
PRESENTING SPONSOR
---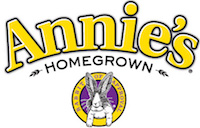 BAR SPONSOR
---

HARVESTER SPONSORS
---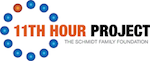 CULTIVATOR SPONSORS
---

WALTER ROBB
WILL ROSENZWEIG & CARLA FRACCIA
SEED SOWER SPONSORS
---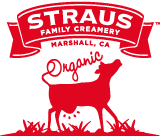 GARY & MEG HIRSHBERG

PARTICIPATING RESTAURANTS & PRODUCERS
---