Description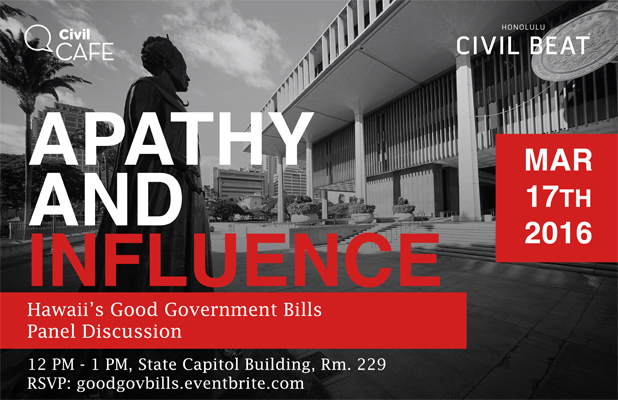 This Civil Cafe will be a discussion on the
"good government" bills
that survived
crossover
, what didn't and why -- with a focus on legislation relating to voter turnout and campaign finance reform.
The talk will explore Hawaii considering a move to an all-mail voting system, increasing efforts to hold lobbyists accountable and other bills.
Panelists Senator Maile Shimabukuro, Common Cause Executive Director Carmille Lim, and the League of Women Voters' Janet Mason will discuss all this and more, moderated by Civil Beat reporter Chad Blair.

This event is free and open to the public, but RSVP is requested for planning purposes. Tickets are not collected or required.