Sales Have Ended
Registrations are closed
Thank you for your interest in this event. Ticket sales have ended; however a recording of the call is available online at orton.org.
Sales Have Ended
Registrations are closed
Thank you for your interest in this event. Ticket sales have ended; however a recording of the call is available online at orton.org.
Description

Join us for the latest in our free Heart & Soul Talks series.
In today's fractionalized, tribalized world it seems what divides us is often more apparent than what unites us. Add the cacophonous soundtrack of incivility that dominates discourse and a toxic environment emerges that is fraying the fabric or our communities. Most Americans would like to see things change. We talk with leaders committed to making change happen using creative and innovative ways to educate, communicate, and engage residents, all designed to be used by anyone wishing to start positive change—right now.
iCivics uses interactive video games to make understanding government fun and engaging. The National Institute for Civil Discourse offers practical tools and programs that get people talking to each other respectfully, regardless of their points of view. Ben Franklin Circles, now with more than 300 groups across the country, helps build community by guiding conversation that rises above the fray and gets people thinking about bigger concepts that affect us all.
GUESTS: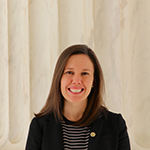 Emma Humphries, Ph.D., chief education officer, iCivics, an educational non-profit dedicated to reinvigorating civic learning through interactive and engaging learning resources. Emma serves as the organization's pedagogical expert, leads the iCivics curriculum team—including game ideation and content development—and supports teachers in deepening their levels of engagement with iCivics' products so they may provide transformative classroom experiences for young citizens. Emma has devoted her professional career to teaching, learning, and advocating for civic education. She has served as a social studies teacher in north Florida where she taught all levels of American Government and History, as a civics instructor and program coordinator at the Bob Graham Center for Public Service at the University of Florida, and as an instructional consultant for the Florida Joint Center for Citizenship for which she is currently a fellow.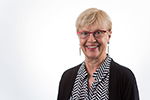 Carolyn Lukensmeyer, Ph.D., executive director emerita, National Institute for Civil Discourse, an organization that works to reduce political dysfunction and incivility in our political system. As a leader in the field of deliberative democracy, she works to restore our democracy to reflect the intended vision of our founding fathers. Carolyn previously served as founder and president of AmericaSpeaks, an award-winning nonprofit that promoted nonpartisan initiatives to engage citizens and leaders through the development of innovative public policy tools and strategies. During her tenure, AmericaSpeaks engaged more than 200,000 people and hosted events across all 50 states and throughout the world. She formerly served as consultant to the White House chief of staff from 1993-94 and on the National Performance Review where she steered internal management and oversaw government-wide reforms. She was the chief of staff to Ohio Governor Richard F. Celeste from 1986-91, becoming the first woman to serve in this capacity.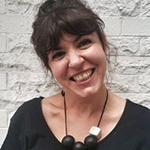 Julie Mashack, director of global networks & programs for the Belfer Center for Innovation & Social Impact, 92nd Street Y. Julie oversees several of the center's civic initiatives that bring 92Y programs to new audiences and engage communities around the world. In 2016, she helped launch and has since led Ben Franklin Circles, a national network of 300+ grassroots groups reviving Ben Franklin's 'club for mutual improvement.' As an open-source initiative, Circles can be led by anyone, anywhere with the goal of inspiring conversations about virtue, ethics, leadership, and citizenship in the 21st century. In addition, Julie manages major partnerships, strategy, press, and funding for a growing slate of Belfer Center programs that further civic and civil dialogue and foster community-building in the face of increased isolation and polarization.
MODERATOR: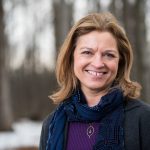 Fran Stoddard is a national award-winning producer of video programs. Fran produced and hosted a popular interview program on Vermont Public Television for more than a decade. She frequently serves as moderator for community events and has served on numerous non-profit boards.
Thursday, March 28, 1-2 p.m. EST Free! Register today.
(If you can't join us for the live call, please register and we will send you the call recording.)
Presented in partnership with: