About this Event
Civic Saturdays are open to the public and focus on issues important to Harris County communities.
On February 16, we'll be in Gulfton talking Transportation, Infrastructure, and Safety.
Join us and our convening partner LinkHouston to connect with county residents and leaders about transportation.
Your Ideas for other topics and improvements will be welcome too!
Topics for Civic Saturday - Transportation, Infrastructure, and Safety
Opening Town Hall What makes a well-connected, safe, accessible, and affordable transportation network so that all Harris County residents can access opportunities?
This assembly-style session will include the entirety of the participants present and ask us to think creatively about our transportation network and what is needed to make our communities well-connected through multiple transportation options.
County Civics: Transportation Edition This session will provide information around transportation initiatives, including road safety, that the county is responsible for. Participants will get a better idea of funding streams, policy initiatives, and opportunities for civic engagement and participation in those programs and departments.
Breakout Sessions
Breakout Session - Disability Access How does the quality of infrastructure affect mobility? What role does the county play in addressing the ability of all people – regardless of size, age, or disability – to navigate and use transportation-related infrastructure? Led by Harris County Transit/ Harris Rides, METRO, Harris County Public Health – Built Environment, National Center for Aging and Disability at TIRR Memorial Hermann, and Houston Mayor's Office for Persons with Disabilities.
Breakout Session - Affordable Transportation Options: Walk, Bike, Bus, Train What affordable transportation options are available to me? What role does the county play in investing and building such infrastructure? Led by Harris County Transit, METRO, and LINK Houston.
Breakout Session - Hike and Bike Trails What long-distance trail options are available to me to hike and bike throughout Harris County? What are the opportunities for the county to expand this type of infrastructure? Led by Harris County Engineering, Harris County Flood Control District, Houston Parks Board, and BikeHouston.
Breakout Session - Safety for All Road Users How can different county departments work together to make the road safer for everyone – rollers, walkers, bikers, commercial vehicle drivers, and personal vehicle drivers? Led by Harris County Sheriff's Office, the Kinder Institute for Urban Research, and TEI.
Breakout Session - Managing Congestion, Connectivity, and Climate Impact What areas in Harris County do you find most congested? What do you think would improve congestion on roads? What role could managed lanes and toll roads play to improve travel times/travel options and where? Do you consider health or climate in your transportation usage? How do you think transportation contributes to emissions that affect climate change? What would you like to see the County do to minimize transportation impacts on climate change? How can we use existing tools (e.g., toll roads, managed lanes, road maintenance, county vehicles) to reduce climate impact and/or reduce congestion? Led by Harris County Toll Road Authority, METRO, Air Alliance Houston, and Public Citizen .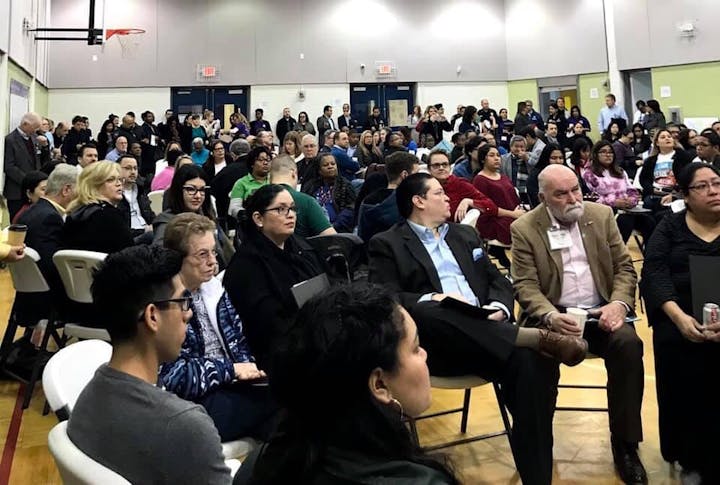 REGISTRATION AND BREAKFAST 9:00 AM
PROGRAM BEGINS 9:30 AM
Free Breakfast & Lunch / Free childcare & activities / Entertainment & Community Services
Public Transportation Directions
METRO Bus route #9 and #47