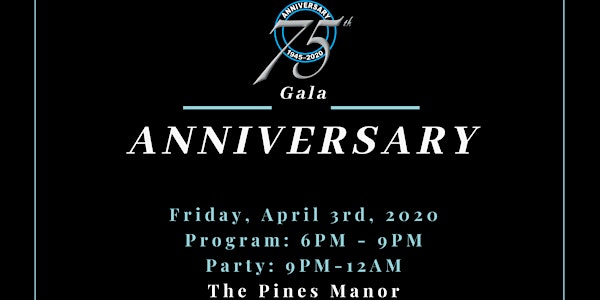 Civic League of Greater New Brunswick's 75th Anniversary Gala
Location
The Pines
2085 Lincoln Highway
Edison, NJ 08817
United States
On April 3rd, 2020 the Civic League will be celebrating its success of 75 years of community services at The Pines Manor in Edison.
About this event
Join us for a unique dinner and gala experience. Storytelling performances will chronologically highlight major contributors to the development of the Civic League in 30 year segments, as well as its impact on the city of New Brunswick.
Proceeds from the 75th Anniversary celebration will be used to support and expand youth programming and leadership training.
Black Tie Affair with an emphasis of celebrating 75 years.
Questions: civicleaguenb@gmail.com