Description
Inform, Connect and Strengthen Your Voice.
Created in 2015 to address Seattle's commitment to sustainable neighborhood growth, Civic Boot Camp: Livable Neighborhoods is a unique, full-day experience where participants connect with local leaders, network across sectors and gain a deep understanding of the rich history, economic opportunities, community partnerships and policy decisions shaping the Cascade/South Lake Union area, Seattle's fastest growing neighborhood.
Employers
How will your organization benefit from Civic Boot Camp?
Shared knowledge about growth opportunities and challenges in the community.
Partnership connections with local leaders and businesses.
An engaged and more productive employee.
Civic Boot Camp Works!
Alumni surveyed one year after attending, said Boot Camp helped them:

100% Think differently about local issues
94% Feel more connected to their community
69% Volunteer more
Thank you to our Scholarship Sponsor Vulcan Inc. for ensuring March Civic Boot Camps are open to all residents.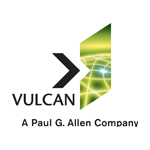 Program Elements:
Neighborhood tour with Historic Seattle.
Introduction to life in city as an engaged citizen.
Exclusive meeting with local leaders about community opportunities and challenges.
In-depth group discussion about advocacy in the city.
Pathways to action for leading change.
Networking happy hour.
The All-Day Event Includes:
Breakfast, lunch, beverages
Tour and admission fees
Materials and resources
Pricing:
$300 - Single Ticket
$240 - Impact Hub Seattle Member Ticket with Promo Code
Buy 4 or More & Get 20% Off
Interested in Financial Aid? Apply Today
Learn More & Register at:
SeattleCityClub.org/Civic-Boot-Camp
Or contact us at 206.682.7395 CityClub@SeattleCityClub.org