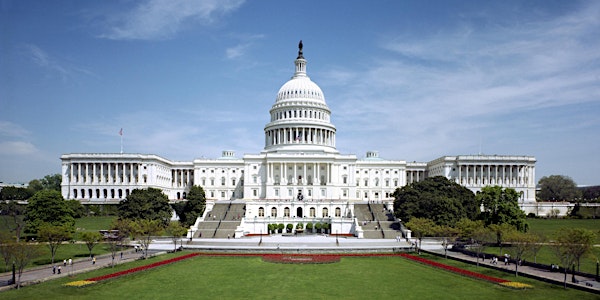 Citywide Advocacy Training for Health Professions Students and Health Professionals
By Physicians for Social Responsibility Philadelphia and PIH Engage Philadelphia
Date and time
Saturday, September 23, 2017 · 9am - 4:30pm EDT
Location
University of Pennsylvania Jordan Medical Education Center 5th Floor of the Perelman Center for Advanced Medicine 3400 Civic Center Boulevard Philadelphia, PA 19104
Description
EVENT DESCRIPTION
Please join us for an intense, day-long advocacy training for health professions students and health professionals at the Perelman School of Medicine at the University of Pennsylvania. The event will feature skills training sessions on how to speak with elected officials, an information session on direct actions (e.g. marches, demonstrations), how to write policy briefs for decision-makers, how to write effective letters to the editor, and how to effective organize as health professionals. The event is free and includes lunch, and attendees will only need to pay for parking if they choose to drive.
This training is open to all health professionals and health professions students in the Philadelphia area. This includes nurses, physicians, public health professionals, psychologists, occupational therapists, physical therapists, pharmacists, dentists, EMTs, social workers, epidemiologists, nutritionists, physician's assistants, and the respective students of these healthcare fields.
This event is being organized by Philadelphia Chapter of Physicians for Social Responsibility and the Philadelphia Chapter of Partners in Health Engage. It is being co-sponsored by the University of Pennsylvania School of Nursing, the Center for Public Health Initiatives at the University of Pennsylvania, and the Perelman School of Medicine Department of Family Medicine and Community Health.
SCHEDULE AND SPEAKERS
9:00am-9:30am: Registration
9:30-9:45am: Introduction and Program Overview
9:45-10:30am: Keynote Address by Jon Shaffer, former Senior Strategist for Community Organizing at Partners in Health Engage. "Organizing Health Professionals: Lessons Learned from the Opposition to ACA Repeal."
10:30am-11:45am: Plenary Presentation on Direct Action with the Philadelphia Up Against the Law Legal Collective. This training will feature a discussion of how health professionals can safely participate in marches, demonstrations, and other direct actions. It will also include a question and answer period at the end of the presentation.
11:45am-12:15pm: Community Organizing Breakout Session with Jon Shaffer, former Senior Strategist for Community Organizing at Partners in Health Engage. This session will divide attendees into small groups according to the advocacy issues that interest them. Attendees will participate in facilitated discussions that will enable them to share their backgrounds, discuss ideas for action, and form relationships. Please fill out the survey contained in the RSVP confirmation email so we can design this session around your advocacy interests.
12:15pm-1:15pm: Lunch and Tabling Session with Local Community Organizations and Student Groups. There will be a free lunch served at the training to all attendees, which will include vegetarian and gluten-free options. You will also have an opportunity to network with over 15 local organizations and student groups who are involved with community health advocacy.
1:20pm-2:40pm: Three Simultaneous Small-Group Sessions (choose one to attend)*
A. Writing Policy Briefs with Dr. Julie Becker, PhD, MPH, the Public Health Program Director at the University of the Sciences in Philadelphia. This combined lecture and hands-on skills training will teach attendees how to write convincing policy briefs for government policymakers. A sample issue of local concern will be used to guide you through the process from start to finish.
B. Writing Letters to the Editor with Dr. Daniel Wolk, MD, of the Citizens Climate Lobby, and Tracy Carluccio, Deputy Director of the Delaware River Keeper Network. This combined lecture and hands-on skills training will teach attendees how to write letters to the editor to be submitted for publication in local or national newspapers. During the training you will craft letters that both effectively convey your position and are likely to be published.
C. Speaking to Elected Officials with Adam Garber, Deputy Director of PennEnvironment, and Dr. Walter Tsou, MD, MPH, the Executive Director of PSR Philadelphia. This combined lecture and hands-on skills training will teach attendees how to meet with elected officials and their staff. Attendees will have the opportunity to participate in mock meetings and recieve feedback from our trainers.
2:50-4:00pm: Three Simultaneous Small-Group Sessions* (choose one to attend; same topics A, B and C as above.)
4:10pm-4:30pm: Wrap Up and Adjourn
*All attendees will have the opportunity to attend two of the three small group trainings on writing letters to the editor, writing policy briefs, or speaking with elected officials. Once one training is full at a particular time, attendees will be directed to other unfilled trainings. All topics are important to health advocacy, and will be of benefit to those who participate. In addition, all materials/slides from all presentations will be available to the attendees after the event has concluded.
ITEMS TO BRING:
Please make sure you bring a notebook or a laptop to take notes. Also, bring some business cards if you have them for networking.
PARKING:
Parking is avaliable on weekends at multiple nearby garages. Attendees can self-park in the garage at the Perelman Center for Advanced Medicine and pay at the cashier on the ground floor of the Perelman Center or at the pay stations on each level of the parking garage. The Penn Museum parking lot on Convention Avenue is also good option that is only a block from the event venue. There are also plenty of bicycle racks near the entrance of 3400 Civic Center Boulevard, and on the southwest side of the building (along E Service Drive).
PRE- EVENT SURVEY:
In order to help us incorporate your advocacy interests into the event, improve the quality of future events, and learn more about the positive effects of community health advocacy, please take 10 minutes to fill out our anonymous pre-event survey. The link to the survey will be included in your confirmation email after you RSVP. This survey is the first of three surveys we have designed that are related to the training. As an added incentive to fill them all out (a total time commitment of approximately 20 minutes), we will hold a drawing for three $100 VISA gift cards for those who complete all three!
IF YOU ARE NO LONGER ABLE TO ATTEND AFTER REGISTRATION:
Interest in our last training in January 2017 was large, and we had a long wait list. If for some reason you are unable to participate, please notify the event organizers at pihengage.philly@gmail.com. You may also cancel your order by clicking on "My Tickets" on the upper right corner of your confirmation email. Then select "Citywide Advocacy Training for Health Professions Students and Health Professionals" on your Eventbrite tickets page, and then click "Cancel Order."
About the organizer
Physicians for Social Responsibility (PSR) Philadelphia  promotes social responsibility by protecting health, the environment, and communities through education, training, direct service, and advocacy. PSR Philadelphia is a public health, 501c3 non-profit organization which fulfills its mission through programs focused on health and the environment and working with youth. 
Partners in Health is a global justice organization focused on bringing quality healthcare to the world's poor. PIH Engage is a branch of PIH that works to advocate, educate, and generate resources for PIH's global projects. PIH Engage Philadelphia is a local chapter that is dedicated to holding community education events on global health topics, fundraising for global health initiatives, and advocating for Congressional legislation that improves health outcomes around the world.