CityLit Studio III - Writers on Craft, Creativity & Community
Description
CityLit Project presents CityLit Studio III: Writers on Craft, Creativity & Community on Thursday, October 25, 2018 from 6:30 to 8:30 pm. Short story author Danielle Evans and novelist Eugenia Kim will be our special guests and workshop instructors. The event takes place at The Lazarus Auditorium, Fred Lazarus IV Center at MICA, 131 W. North Avenue, Baltimore, MD 21201.
This FREE event is funded by Free Fall Baltimore and co-sponsored by MICA. Attendees must register here at Eventbrite by Noon on October 25th. As space permits, no one will be turned away, but only those who register in advance will receive the free handouts.

Get a behind-the-scenes look at how writers craft great stories at CityLit Project's encore Studio program dedicated to the people and processes behind the best literature being created in the Baltimore / DC Metro area today!
This is a special evening that includes detailed writer's craft talk and open inquiry with two accomplished authors. The presentation features readings by two authors in different genres, information and discussions of key aspects of craft to improve your writing, and the importance of finding artistic communities. Emerging and serious writers, as well as the general public interested in writing and reading, will get a unique look behind the writing and process of two of the region's literary stars: short story author Danielle Evans and novelist Eugenia Kim. Handouts will be provided, and a Q & A will follow the readings and lectures.
---

CityLit Studio III: Writers on Craft, Creativity & Community
Writing a Literary Novel: Practical Advice
In 40 minutes, we cannot unlock the key (there isn't one anyway) to writing a piece of literary fiction. But we can return to the basics of understanding what literature is and does, what "writing craft" refers to, and how to steadily pursue the goal of writing literary fiction through use of craft. We'll discuss creative habits and planning strategies, plot versus character, the special challenges of book-length work, and paths to publication. Numerous handouts included.
Eugenia Kim's debut novel, The Calligrapher's Daughter, won the Borders Original Voices Award, was shortlisted for the Dayton Literary Peace Prize, and was a Washington Post critic's pick and best historical novel. Her second novel, The Kinship of Secrets, which has already garnered advance critical acclaim, is forthcoming November 6 in both the U.S. and U.K. She teaches fiction and nonfiction at Fairfield University's MFA program in creative writing.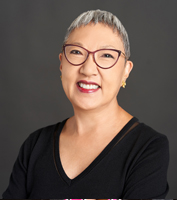 Twitter: @Eugenia_Kim
Facebook: @EugeniaKimAuthor
Website: www.eugenia-kim.com
---
Private Space, Public Space, Political Space:
Writing Nuance in a World of Blunt Structural Inequalities

In this craft discussion and workshop, we will talk about the politics of exterior and interior space: we'll look at how our specific identities inform concrete physical descriptions of space, and at how writers use characters' interior lives to both complicate their narratives and do work we might think of as political. We'll explore the ways that writers present the structural forces and power dynamics that compel certain kinds of performance, how politically marginalized identities inform characters' understandings of who they are allowed to be, and think about the craft of codeswitching and the narrative possibilities of writing characters who understand they are being asked to play a role.
Danielle Evans is the author of the story collection Before You Suffocate Your Own Fool Self, winner of the PEN American Robert W. Bingham prize, the Hurston-Wright Award, the Paterson Prize, and a National Book Foundation 5 under 35 selection. Her stories have appeared in magazines and anthologies including The Best American Short Stories, The Paris Review, A Public Space, American Short Fiction, Callaloo, and New Stories From the South. She lives in Baltimore and teaches creative writing at Johns Hopkins University.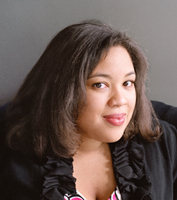 Twitter: @daniellevalore
Website: https://daniellevevans.com/
---

Website
citylitproject.org
Facebook
https://www.facebook.com/CityLitProject/
Twitter
https://twitter.com/CityLitProject