About this Event
For this edition of the our Global Ideas festival known as City Talks, we are bringing together experts, policymakers, thought leaders and educators to discuss the challenges and opportunities related to the future of information, education & knowledge.
In an era of email, encrypted text messages and social media, humans are required to do several things at once; but this constant multitasking is taking its toll and making humans less efficient.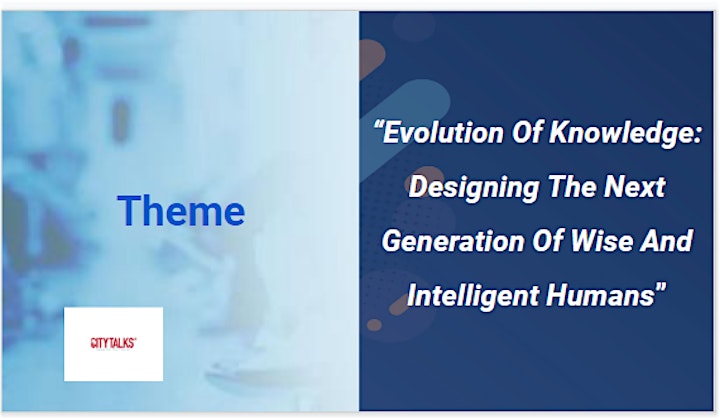 While the access to real and fake information has become affordable (if not free for many), its over-consumption is having disastrous mental effects, which have a negative impact on the formal education sector and society in general and making access to knowledge much harder.
This growing trend is also associated with a shorter attention span, behavior change, a poor and short-term decision-making process, the loss of many traditional-cultural beliefs and practices that have helped to safeguard ancient wisdom - mostly communicated through indigenous languages, constant contact with, and respect for natural ecosystems - and so much more.
Under the theme of "Evolution Of Knowledge: Designing The Next Generation Of Wise And Intelligent Humans", the 2020 City Talks ideas festival aims at bringing together at least leading and innovative policymakers, scholars, diplomats, civil society members, students and businesses in an all-day ideas festival to discuss breathtaking, innovative, challenging ideas and opportunities for educating and transferring knowledge to current leaders and those of the future.