Description
Contractors, Designers, and Brands!
Join FIT's Enterprise Center and Industry Leaders for four engaging evenings on how to maneuver the ever evolving apparel manufacturing in New York City.
Apparel, Accessory and Jewelry manufacturing is on the rise in New York City. Higher prices in China and Italy plus the need to increase speed to market, have created opportunities for domestic production at the designer and contemporary levels. The City Source Seminars are a follow up to our very successful Manufacturers Symposium we hosted in June 2017 and provide the educational continuity that is critical to the growth of local fashion manufacturing.
The Seminars are hosted by FIT's Enterprise Center and will feature a single topic for each event as well as networking to help connect manufacturers with designers and brands. The first seminar will take place in November followed by 3 additional seminars in January, February, and May.

Networking opportunities and coffee will be provided following each seminar.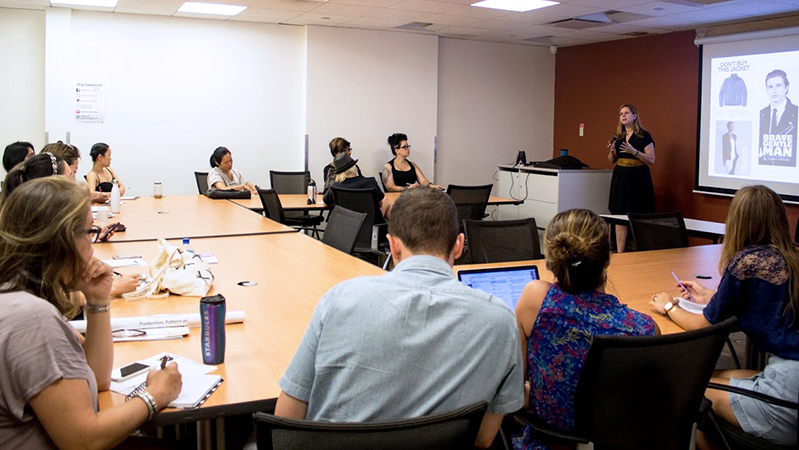 Thursday, November 16, 2017 from 6-8pm
Take the Headache Out of Local Production: Opportunities for Local Full Package Production
Tim Moore, Executive Vice President, Hilldun Financial
JoBeth Tananbaum, NYC Fashion Production Fund, Capital Business Credit
Pauline Lock, Vice President, In Style USA
Andrew Ward, Fashion Sourcing Network
This seminar will explore opportunities for local full package programs and the organizations and companies that are making this happen including the NYC Fashion Production Fund, a Factor that deals in purchase order financing, as well as a local full package manufacture and a textile company.
~

Wednesday, January 17, 2018 from 6-8pm
Quick Turn Manufacturing = Quick Cash: Opportunities to Increase Turnover by Producing Locally
The seminar will feature an explanation of the retail mathematics that drives quick turn as well as speakers from a local factory and their branded customers who practice it.
~

Wednesday, February 21, 2018 from 6-8pm

Financial Resources for Worker Training &
Factory and Designer Opportunities to Upgrade Production and Sample Hand Skill Sets
This seminar will showcase the program providers that are helping to finance worker training including CWE (Consortium for Workers Education), the Fashion Manufacturing Initiative as well as a Training Providers. If you're a factory or a designer who needs to upgrade the skill sets of your production, pattern or sample employees, this seminar is for you.
~

Wednesday, May 16, 2018 6-8pm
The Perfect Fit: Opportunities to Find "Your Fit"
This seminar will feature companies that can help you achieve the perfect fit including a company that does 3D body scanning and shape analysis, fit mannequins, as well as a technology company that can provide customized garments from any pattern. Additionally we will also hear from a factory that purchased this technology through the Fashion Manufacturing Initiative program.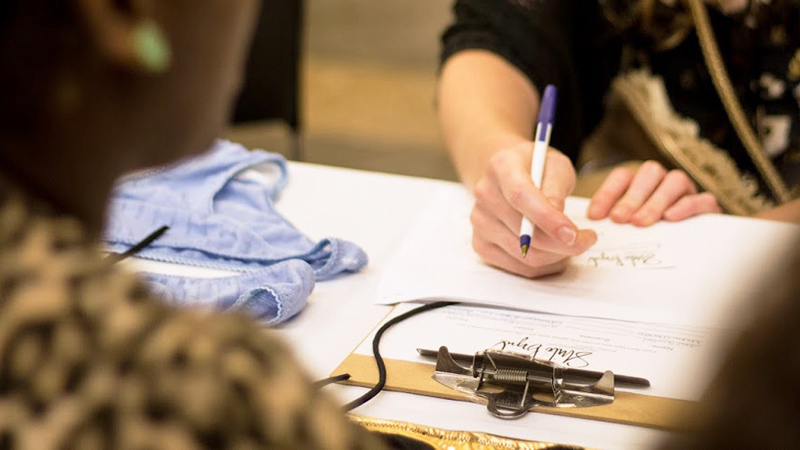 New York's fashion manufacturers are comprised of small shops where owners are often times the floor managers for each factory. The time constraints involved in running a factory and trying to keep up with the changing landscape in technology, marketing, communications and available grant resources is overwhelming. The need to educate these shops as well as the designers and brands whose merchandise they produce has never been greater.
The City Source Seminars provide an educational forum for manufacturers, designers and brands to learn from industry experts to helping to transform apparel manufacturing in New York City.