Description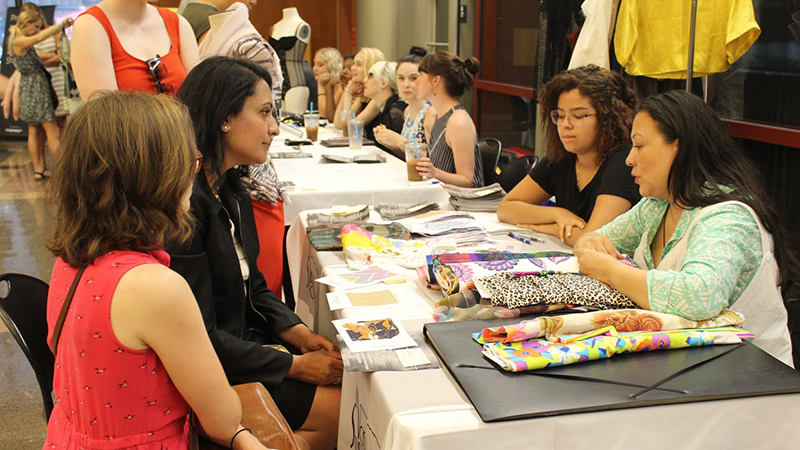 City Source is a bi-annual tradeshow that connects designers and small businesses with local resources held at the Fashion Institute of Technology. Each year, the event brings in 60+ vendors including manufacturers, pattern makers, sample and trim shops.
Seminars- D211
10:00am; How to Digitally Manage Your Design and Production Techpacker; Sayam Kocher Techpacker is revolutionizing Product Lifecycle Management by delivering an online solution that enable design, merchandising, production and sales teams to stay connected and up to date on all product development information. From startup fashion business through major fashion brands, Techpacker has a solution for your product needs.

1:00pm; How to Get Purchase Order Financing Hilldun Financial; Tim Moore Financing is a critical component to the success of any fashion business and Hilldun Financial is a major force in the apparel industry. From factoring to purchase order financing, this seminar will educate the audience on best practices for managing your cash flow. Keeping up with an industry that delivers product almost monthly is one of the biggest challenges we face and understanding your options is paramount.
Demos- Show Floor
11:30; How to Easily Make Floral Creations MS Schmalberg; Adam and Warren Schmalberg See right before your eyes how flowers are made and learn about all the ways they can transform your designs into one of kind, unique creations.
2:30; Fundamentals of Pleating Tom and Sons/International Pleating; George Kalajian Watch as the magical world of pleating is opened up to you as you see how table pleating is produced. Learn from one the top pleaters in the country, how pleating can bring to life your designs.
Check out our website: https://citysource.fitnyc.edu