Description
Keeping young families in Philadelphia will be critical to the city's future success. Hear from local and national leaders and join the discussion about what is needed to make the city more family friendly.
Pre-reception - 5:00pm to 6:00pm
Program - 6:00pm to 7:30pm
Moderator: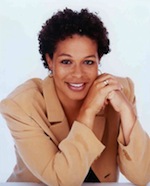 Sara Lomax-Reese – President and General Manager of WURD Radio
Sara Lomax-Reese is the president and general manager of WURD Radio, LLC, Pennsylvania's only African-American owned talk radio station. She hosted and produced HealthQuest Live radio show on WURD from 2002 through 2013. Prior to her work with WURD, Sara co-founded HealthQuest: Total Wellness for Body, Mind & Spirit, the first nationally circulated African-American consumer health magazine in the country. She is married to Tim Reese and is the mother of three boys, Langston, Elijah and Julian.
Panel: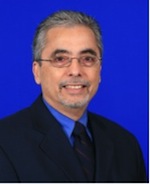 Dennis Campa – Associate Director of State Policy Reform and Advocacy at the Annie E. Casey Foundation
Dennis Campa presently serves as Associate Director for State Policy Reform and Advocacy at the Annie E. Casey Foundation. In this role, he leads the foundation's state level policy reform and advocacy, and fiscal analysis through its KIDS COUNT and State Priorities Partnership networks. Previously, Mr. Campa spent 38 years in human services, including work at the city, county and state levels. Mr. Campa retired from the City of San Antonio in January 2010, after the leading the Department of Human Services for 12 years.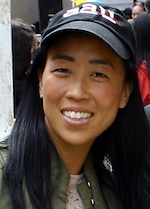 Helen Gym – Co-founder of Parents United for Public Education
Helen Gym is the co-founder of Parents United for Public Education a citywide group of parents working to improve public will and investment in our public schools. Parents United has led campaigns to reduce class size and value the arts, address climate and safety, win millions of dollars in new revenue, uphold transparency and ethics laws around new trends in lobbying and third party funders for public institutions, and raise up diverse parent voices from across the city. Helen is a former public school teacher, one of the founders of the Public School Notebook (an independent education newspaper), a co-founder of Folf Arts-Cultural Treasures Charter, a public school serving immigrant youth and families, and is the mother of three children in the public schools.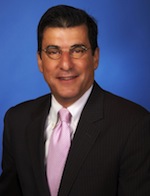 Michael DiBerardinis – Deputy Mayor for Environmental and Community Resources for the City of Philadelphia
As Deputy Mayor for Environmental and Community Resources, Michael DiBerardinis provides leadership for over 10,000 acres of land, 150 recreation centers and playgrounds, 150 neighborhood and regional parks, 54 library branches and thousands of programs and events throughout Philadelphia. Since his 2009 appointment as Commissioner of the Department of Parks and Recreation, DiBerardinis has raised over $34 million in government grants, philanthropic funding and private partnerships; overseen the merger of the Fairmount Park Commission and the Department of Recreation; renovated City-owned ice skating rinks; restored swimming season at public pools and expanded outdoor recreation offerings.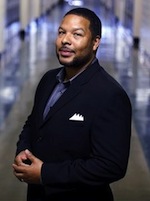 Otis Hackney – Principal of South Philadelphia High School
Otis Hackney is currently the principal of South Philadelphia High School. Previously, he was Vice Principal at South Philadelphia High School and Principal of Springfield Township High School—the first African-American to serve in this capacity in that school district. In July 2010, Mr. Hackney returned to South Philadelphia High School as Principal, taking on the biggest challenge of his career. During his few short months at "Southern" he has helped heal racial divisions and fostered a collaborative, welcoming environment. He is determined to bolster academic achievement and transform the school into a model for other diverse urban high schools. A loving husband and devoted father, Mr. Hackney lives in the West Mt. Airy section of Philadelphia with his wife of nine years, La-Toya, an attorney, and their daughter Grace, who attends C.W. Henry Elementary School.
Brought to you by Next City, in partnership with 900AM-WURD and AL DÍA News with the support of the John S. and James L. Knight Foundation.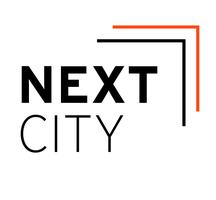 Organizer of City Sessions: Making Philadelphia Family Friendly