Location
Free Library of Philadelphia
1901 Vine St
Philadelphia, PA 19103
Description
How can we make Philadelphia a more economically integrated, accessible and livable city for all? Explore how Philadelphia and other cities are addressing this important question through transit, housing and other infrastructure projects.
Program - 5:30 p.m. to 7:00 p.m.
Reception - 7:00 p.m. to 8:00 p.m.
Sabrina Vourvoulias, Managing Editor of AL DÍA News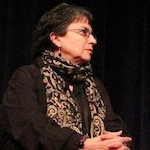 Sabrina Vourvoulias is the Managing Editor of AL DÍA News Media. She is the moderator of the "Media and the City" panel series, editor of the AL DÍA book "200 Years of Latino History in Philadelphia," and author of "Ink," a novel that was named one of Latinidad's Best Books of 2012. She recently won a José Martí award from the National Association of Hispanic Publications for an editorial about the ruling on the Lt. Jonathan Josey police brutality case in Philadelphia. She has also won awards from the New York Press Association, Pennsylvania Newspapers Association and Philadelphia Press Association. Her blog, Following the Lede, was a finalist for a Latinos in Social Media award in 2011.
Panel:
Ingrid Gould Ellen, Paulette Goddard Professor of Urban Policy and Planning, NYU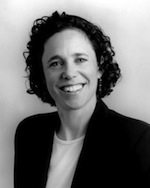 Ingrid Gould Ellen, the Paulette Goddard Professor of Urban Policy and Planning, is Director of the Urban Planning Program at NYU Wagner and Faculty Director of the Furman Center for Real Estate and Urban Policy. She joined the NYU Wagner faculty in the fall of 1997 and presently teaches courses in microeconomics, urban economics, and urban policy. Professor Ellen's research interests center on housing and urban policy. She is author of Sharing America's Neighborhoods: The Prospects for Stable Racial Integration (Harvard University Press, 2000) and has written numerous journal articles and book chapters related to housing policy, community development, and school and neighborhood segregation. Before coming to NYU, Professor Ellen held visiting positions at the Urban Institute and the Brookings Institution. She attended Harvard University, where she received a bachelor's degree in applied mathematics, an M.P.P., and a Ph.D. in public policy.
Eric Grimes, co-founder, AAKT (Action, Advocacy, Knowledge, & Training) Concepts for Social Justice and Community Development

Eric is an activist, author, speaker, trainer and educator. His primary focus is developing consciousness-raising and transformative learning experiences for those committed to overcoming social marginalization, oppression, and systemic racism. He is the co-founder of AAKT Concepts for Social Justice and Community Development. AAKT's signature initiative, "Reaching Out For The Brothers: Concepts * Ideas * Strategies for the Exemplary Development of Black Men and Boys," engages in action, advocacy, knowledge development, and training to authentically and accurately articulate black male experiences in an effort to empower young black men and boys, as well as those who work with or on behalf of them. Eric currently serves as chair of the Education and Policy Committees for Philadelphia Mayor Michael Nutter's Commission on African-American Males, as steering committee member of the United Way of Greater Philadelphia and Southern New Jersey's Philly Roots Initiative and the Black Male Development Symposium, and as founding convener and sponsor of Black CAPs Philly: an Annual Celebration of Black Men's Post-Secondary Achievement.
Kira Strong, Vice President of Community and Economic Development, People's Emergency Center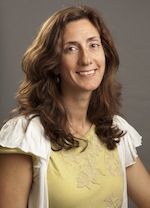 Kira Strong supervises the activities of PEC's community development arm, the People's Emergency Center Community Development Corporation (PECCDC). Prior to accepting the position of vice president, Strong was the senior project manager at PECCDC. Previously, she managed Federal Department of Education programs with the School District of Philadelphia and was coordinator for volunteer services with PEC. Kira received a Nonprofit Executive Leadership certificate from Bryn Mawr College Graduate School of Social Work and Social Research. She received her undergraduate degree from Hampshire College, her master's degree in urban planning from Temple University. Kira serves on the Boards of Community Design Collaborative and the Philadelphia Association of Community Development Corporations.
Jennifer I. Rodríguez, Executive Director, Mayor's Office of Immigrant and Multicultural Affairs for the City of Philadelphia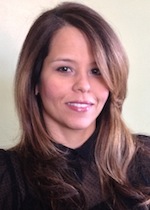 Jennifer I. Rodríguez is Executive Director of the Mayor's Office of Immigrant and Multicultural Affairs for the City of Philadelphia, established in 2013 to ensure the wellbeing of immigrants and other groups. In addition to her work for the City, Ms. Rodríguez has served on various boards including the Philadelphia Redevelopment Authority, where she is Vice Chair, and the Greater Philadelphia Hispanic Chamber of Commerce. Prior to joining Mayor Michael A. Nutter's administration, Ms. Rodríguez was Vice President for Community Engagement and Programs for Asociación Puertorriqueños en Marcha where she oversaw the organization's efforts to improve quality of life for Latinos in Philadelphia. She is also a founding member of the Latino Professional Mentoring Network and the Greater Philadelphia Chamber of Commerce CEO Access Network. Ms. Rodríguez is recipient of various awards, including the 2013 NFL Hispanic Heritage Leadership Award, the 2012 Rising Star Award from the Philadelphia Association of Community Development Corporations and has been named among the region's 40 Under 40 and Minority Business Leaders by the Philadelphia Business Journal. Born and raised in Puerto Rico, Ms. Rodríguez migrated to the US in 1990 to pursue higher education. She holds a BA in Business Administration from Boston University and an MA in City and Regional Planning from the University of Pennsylvania. She is currently a Leadership for Change Fellow at Drexel University.
Brought to you by Next City, in partnership with 900AM-WURD, AL DÍA News and PhillyCAM with the support of the John S. and James L. Knight Foundation.