City Plants is offering fruit & shade trees during COVID-19 via Curbside Pickup on October 3, 2020. Must register to participate!
About this event
The City Plants Collaborative has taken necessary precautions to ensure your safety and the safety of staff with this program during COVID-19. Tree teams are following health and safety protocols, as outlined by Mayor Eric Garcetti in the Safer at Home Emergency Order.
To adopt free trees:
Register here and select a time for pickup on Saturday, October 3, 2020. Please make note of your pick up time.
Note there is a limit of seven free trees for the lifetime of a property, per the City Plants program. If your property has received the maximum number of trees, you will be notified.
City Plants partner, TreePeople, will contact you via email and walk you through the tree selection process. Our tree stock is constantly changing based on nursery availability and tree options are subject to change upon ordering.
TreePeople will confirm tree selection, event location and pickup appointment.
Trees for this event:
All trees come in a 5-gallon container and are between 3 – 5 feet tall. Our Small, Medium, and Large categories indicate the full-grown size of the tree at maturity.
Small Trees:
Medium Trees:
Large Trees:
Fruit Trees:
Things to know:
COVID-19: Only one person will be admitted for tree pick-up. We will not permit crowds or groups. Make sure you wear a face covering and stay home if you are not feeling well.
We will not allow drop-ins. Make sure you have proof of your Eventbrite invitation, have submitted your tree preferences, and talked with a City Plants representative prior to the event date.
All trees will be adopted/ reserved prior to event date and pick up will be at the time and date selected on Eventbrite . Please make note of the time you selected to pick up your trees on Saturday, October 3, 2020.
Only residents within the City of Los Angeles are eligible to adopt a tree. Proof of residence will be verified. If you are not certain whether you live within the City of LA and its 15 council districts, please verify here.
Final list of fruit and shade tree species will be shared once we reach out to you.
Fruit/ Shade Trees received through an adoption must get planted in private property, in your front or back yard, not in the area between the sidewalk and the street. If you are looking for a Street Tree, please apply here.
In addition to the yard tree delivery and "curbside pickup" program, City Plants is still planting free street trees during COVID-19 to strengthen your whole neighborhood. To sign up, fill out our Free Street Tree Application today.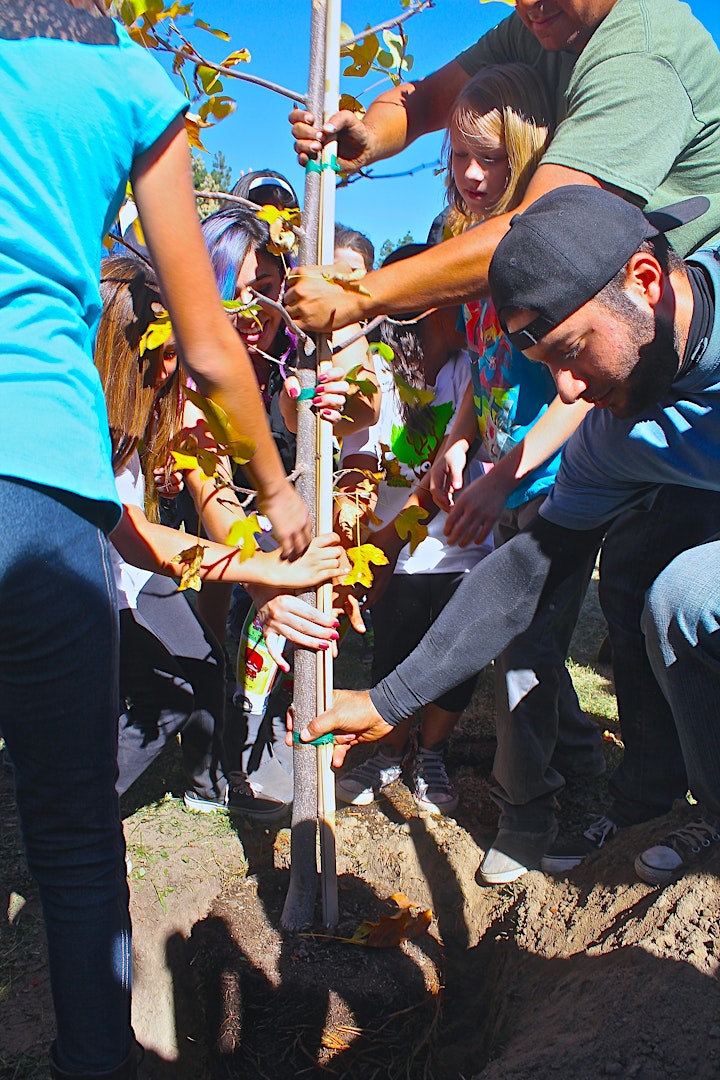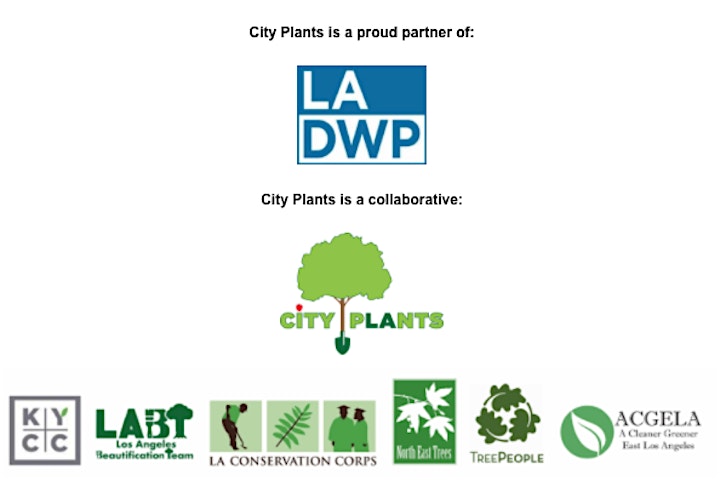 Thank you TreePeople for hosting this curbside adoption event!