Event Information
Location
Richmond Music Hall @ Capital Ale House
623 E Main Street
Richmond, VA 23219
About this Event
City Of The Sun
The experiential music of City of the Sun is the sound you didn't know you were missing. New York City's powerhouse trio flip the perception of instrumental music, attracting a whole new generation to the genre.
Formed in 2011, City of the Sun features guitarists John Pita, Avi Snow, and percussionist Zach Para. The band's sound has an array of influences including indie rock, American folk, flamenco, and blues; it's been called worldly, cinematic, a mix between Rodrigo y Gabriela and Explosions in the Sky.
COS has since been established as significant players in the post-rock sphere. They've sold out New York's top indie venues Brooklyn Steel, Irving Plaza, Bowery Ballroom and Gramercy Theater; toured with Peter Bjorn & John, G.Love, STS9, and Thievery Corporation; were featured emerging artists at Panorama NYC, Billboard's Hot 100, Firefly, Bottle Rock Napa music festivals; and scored "The C Word" documentary soundtrack (directed by Meghan O'Hara and narrated by Morgan Freeman).
After completing two European tours including major sold-out shows in Athens, Greece, the band released UNTITLED EP. Lead track "Perfect Instance" has gained 18 million Spotify streams to date, contributing to over 70 million plays on the platform overall.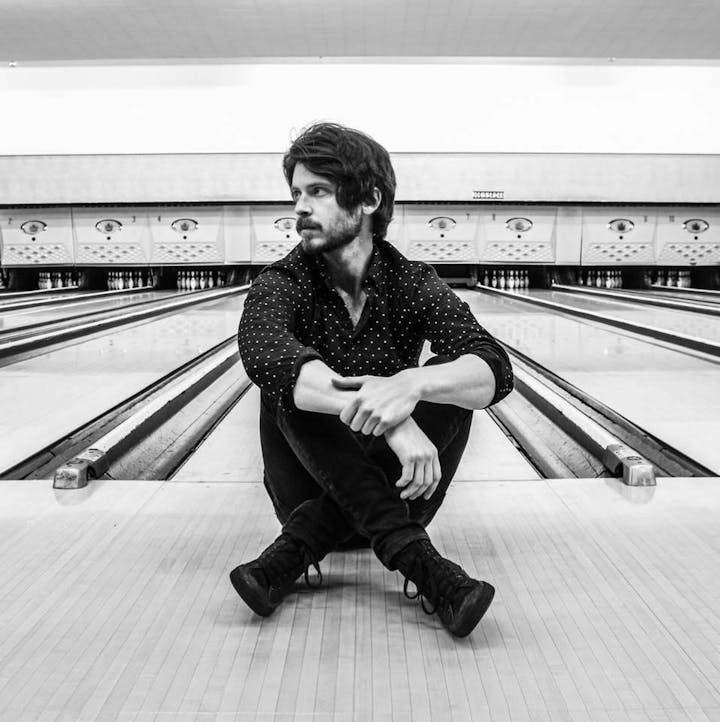 Old Sea Brigade
It really feels like coloring outside of the lines. For as much as the music of Old Sea Brigade remains rooted in Americana, indie, country, rock, and ambient soundscapes, it blurs and breaks barriers, tossing and turning between analog cinematic flourishes and provocative lyricism based on hard-won wisdom. Amidst this mélange of textures, Atlanta-born and Nashville-based singer, songwriter, and multi-instrumentalist Ben Cramer allows the emotion to resound loudest on his full-length debut, Ode To A Friend [Nettwerk].
"I tried to put myself into my own bubble," he explains. "I chose to do something that felt like me. It's the best representation of my songwriting and what I grew up loving about music. I hope you can pull your own meaning from it."
He's been encouraging audiences to do just that since first emerging in 2015. After the breakup of his last band, he wound up back in Atlanta at his parents' house with "no idea what to do." So, he figured it out.
The artist combed through his personal sonic archives, found inspiration, and started feverishly writing. Soon after, he teamed up with producer Jeremy Griffith to record Old Sea Brigade's self-titled debut EP. The single "Love Brought Weight" caught fire, generating over 16 million Spotify streams. In the meantime, he inked a deal with NETTWERK after founder Terry McBride personally reached out on Facebook.
Between touring alongside Joseph, Luke Sital Singh, Lewis Watson, Julien Baker, John Paul White, and more, he released 2017's Cover My Own EP. The lead single "Tidal Wave" quickly crossed the two-million-mark on Spotify as acclaim came from Clash, Indie Obsessive, Immersive Atlanta, and many others. During 2017, he retreated to Griffith's Destin, FL studio in order to record what would become Ode To A Friend. In the studio, the sonic palette expanded to incorporate analog synths and a "squeaky, old, and out-of-tune piano that you'd never find in a music store—but gave the sound character."
"This go-around, I brought in a lot of production ideas, since I'd been working with many artists in Nashville," he explains. "I worked closely with Jeremy to bring the production to life. We went outside of the box and tried different things. That noisey piano became a big theme of the record."
On the lead single "Hope," creaky ambience underscores the finger-picked acoustic guitar as he croons ponderous lines a la the opening admission, "I want to feel hope when I die, so I know what I left behind."
He recalls, "I wrote that in Laurel Canyon at a friend's house. That was my first experience writing in L.A. like that. It wrote itself pretty quickly. It takes a while for me to figure out what a song is about. It was being really honest though. That's how I'd describe it."
"Feel You" sways between a steady beat offset by his gravelly delivery and sparse, off-time piano chords. "It takes on multiple meanings," he reveals. "It could be like a bad relationship, or it could be something else, depending on your experience."
"Seen A Ghost" hypnotizes with its airy guitars and ethereal production as "Cigarette" lights up embers of delicate picking and resounding vocals. Barely over two minutes, the title track and closer "Ode To A Friend" leaves a lasting impression that's both heartfelt and heartbreaking with a vocal mid-section that practically levitates on the energy of raw feeling.
"When I started Old Sea Brigade, the time that followed was the best two years of my life," he goes on. "I could tour and work on music full-time. In the middle of all that happening, one of my best friends actually committed suicide. It's a heavy record in that respect. I came up with the lyrics right after he passed. I didn't want a normal structure. It's almost like an interlude to tie up the album dedicated to him. He was always such a big proponent and fan of my songs. He encouraged me to move towards a solo career. The title made sense. I felt vulnerable enough to put out music that was close to me."
That's why it's so easy to get close to Old Sea Brigade. Cramer opens the floodgates emotionally and forges an unbreakable connection by simply being himself. "That's definitely something I've struggled with in the past. This record is my leap of faith to express music in the truest way I can. I want to keep doing that."
Venue Information: 
All shows are standing room only unless otherwise notated.
No Smoking/Vaping permitted anywhere inside venue
Bags/purses will be checked at the door. 
Must have ID for entry 
All tickets are picked up via will call starting at the time of doors.
Children under 3 years old are Free. 
Appropriate clothing required at all times (tops and bottoms covered).
Performers
Date and Time
Location
Richmond Music Hall @ Capital Ale House
623 E Main Street
Richmond, VA 23219
Refund Policy