The City of South Fulton is celebrating Juneteenth 2021 with a weeklong series of events commemorating our journey Forward to Freedom!
About this event
Juneteenth is the oldest nationally celebrated commemoration of the ending of slavery in the United States. Dating to 1865, it was on June 19 that the Union soldiers, led by Major General Gordon Granger, landed at Galveston, Texas with news that the war had ended and that the enslaved were free.
Last June, 155 years later, the City of South Fulton became Georgia's second city to adopt Juneteenth as an official city holiday and the first to make it a paid holiday for city staff. This year marks the first official celebration of Juneteenth within the city.
To celebrate the occasion, South Fulton plans several days of activities - including a film festival, a community outreach event and a finale concert. Find out more at www.cityofsouthfultonga.gov.
Seating is limited and safety protocols will be adhered to at each event.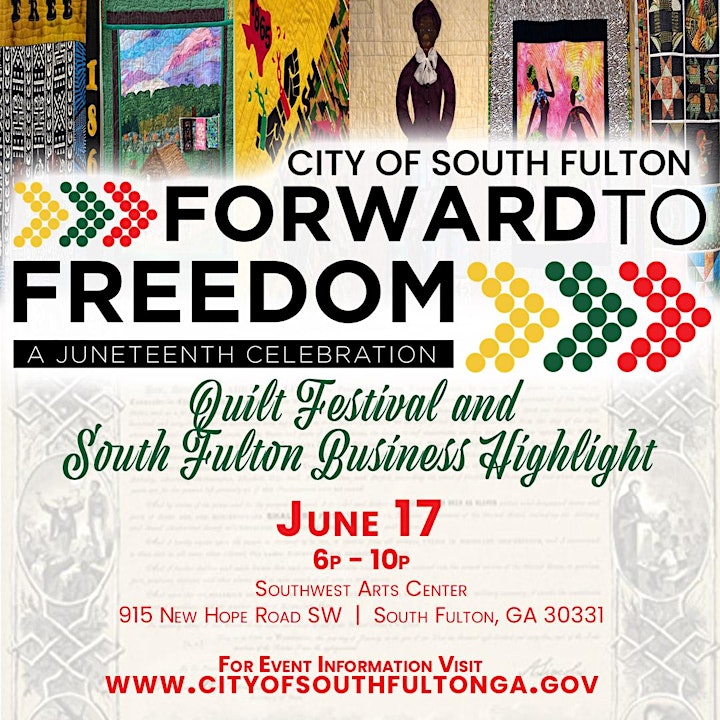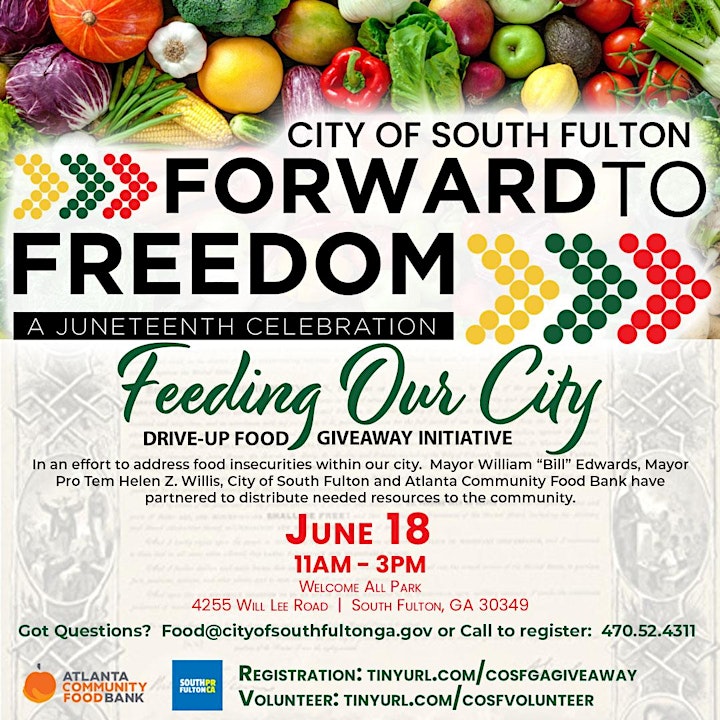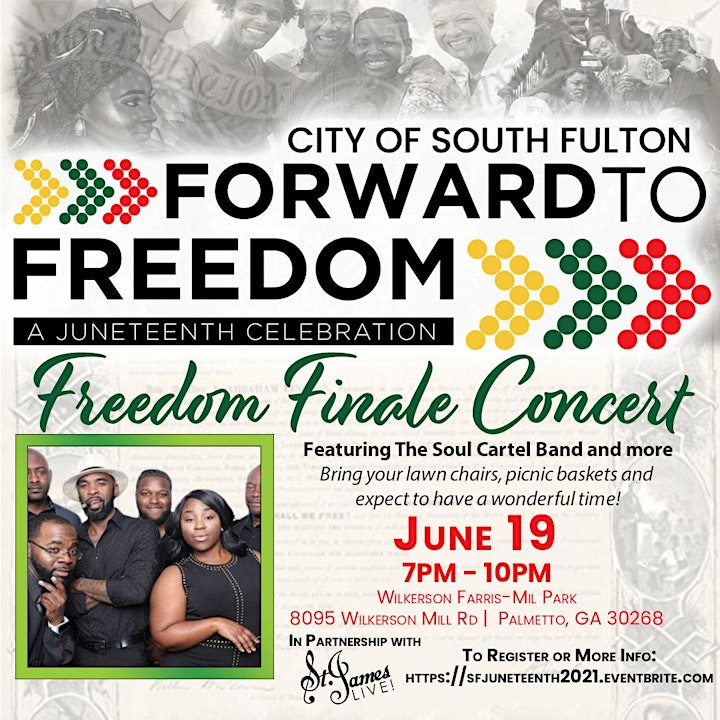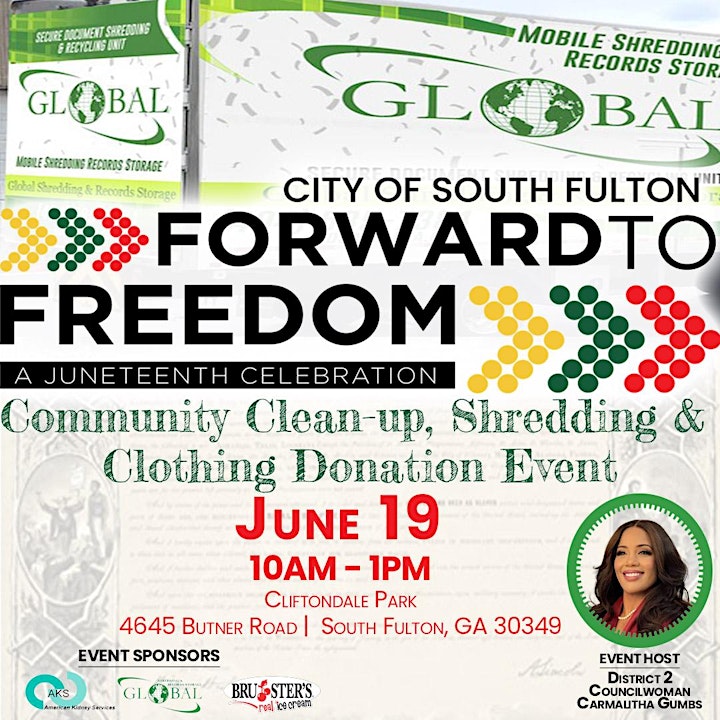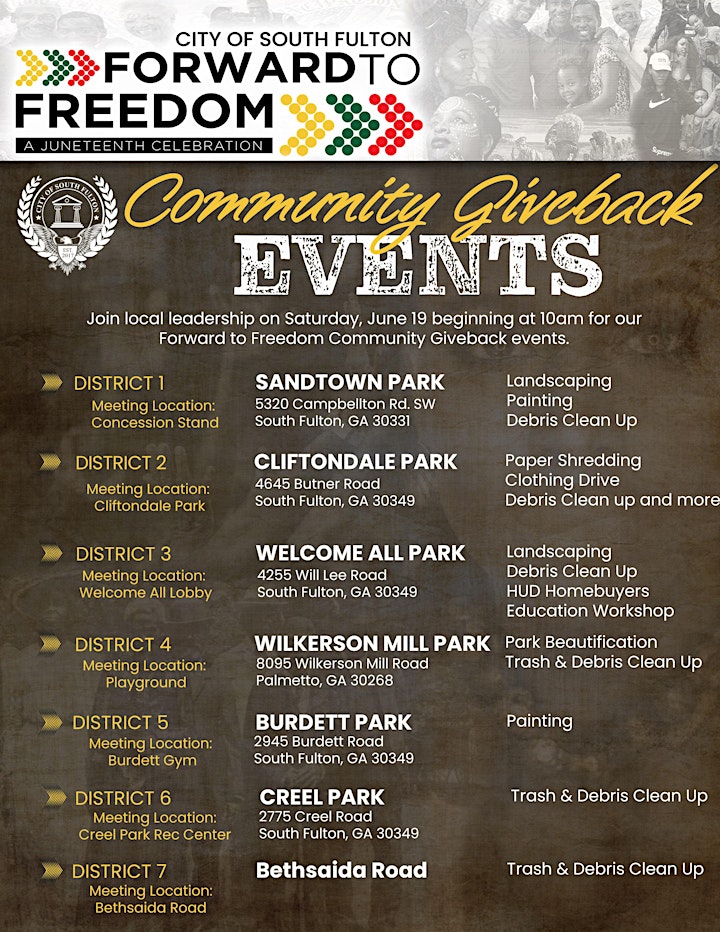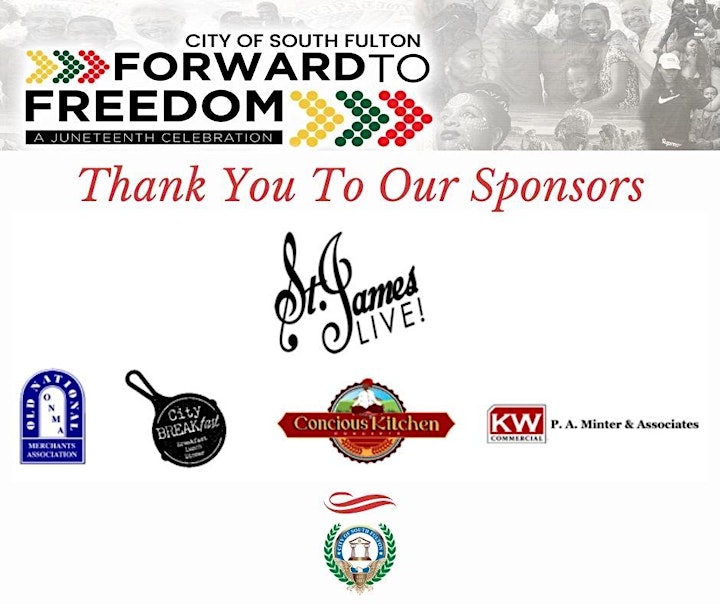 Organizer of City of South Fulton Forward To Freedom Juneteenth Celebration