City of Mountain View, Positive Environmental Impacts of a Plant-Based Diet
The City of Mountain View Presents: The Environmental Impacts of a Plant-Based Diet, Featuring Monica Chen
About this event
Please join The City of Mountain View in learning about how our diet affects the environment. Monica Chen is Executive Director of Factory Farming Awareness Coalition, an educational nonprofit that contributes to the eradication of factory farming through a range of educational programs. FFAC explains the devastating impacts of industrial animal agriculture in schools, environmental and social justice organizations, faith- and values-based communities, and governmental entities. Monica has overseen the development of a unique internship program for high school and college students combining research, service, and advocacy. A veteran teacher, she has taught at all grade levels and as an instructor for the Prison University Project at San Quentin. Monica earned her BA at UC Berkeley and her Master's in Education, with a focus on the environment, at the University of New Mexico.
La Ciudad de Mountain View presenta: los Impactos Medioambientales de una Dieta Basada en Plantas, presentado por Monica Chen
Martes, 2 de noviembre de 6:30-7:30 pm
Por favor, únase a la Ciudad de Mountain View para aprender sobre cómo nuestras dietas afectan al medio ambiente. Monica Chen es la directora ejecutiva de Coalición sobre la Conciencia en la Agricultura Industrial (FFAC, por sus siglas en inglés), una organización educativa que contribuye a la erradicación de la agricultura industrializada a través de variados programas educativos.
FFAC explica en escuelas, organizaciones medioambientales y de justicia social, comunidades basadas en ética y fé y entidades gubernamentales, sobre los devastadores impactos de la industria agropecuaria. Monica ha supervisado el desarrollo de un novedoso programa de becas para estudiantes de institutos de secundaria y universidades, combinando investigación, servicio y apoyo. Como profesora experimentada, ella ha enseñado en todos los niveles educativos y también ha sido instructora en el proyecto universitario de la Prisión en San Quentin. Monica obtuvó su BA en UC Berkeley y su Maestría en Educación en la universidad de Nuevo México.
山景城推出:以植物为基础的饮食对环境的影响,特别嘉宾Monica Chen
Tuesday, November 2, 6:30-7:30 pm 星期二,11月2日晚上6点半至7点半
请加入山景城了解我们的饮食如何影响环境。Monica Chen 是"工厂化农业觉醒联盟"Factory Farming Awareness Coalition的执行董事,该机构是一个教育性的非盈利机构,通过一系列教育项目为根除工厂化农业做出贡献。FFAC为学校,环境和社会公正机构,信仰和价值观为基础的社区,以及政府部门解释工业化畜牧业的破坏性影响。Monica 负责为高中生和大学生开发一个结合研究,服务和倡议的独特实习项目。她是一名资深教师,她教过各个年级,并担任圣昆汀监狱大学项目的讲师。Monica在加州大学伯克利分校取得学士学位,并在新墨西哥大学取得重点为环境的教育硕士学位。
Город Маунтин-Вью представляет:
Влияние растительной диеты человека на окружающую среду.
С участием Моники Чен (Monica Chen)
Вторник, 2 ноября, 18.30-19.30
Присоединяйтесь к нам, чтобы узнать, как рацион нашего питания влияет на окружающую среду.
Моника Чен является исполнительным директором образовательной некоммерческой организации «Коалиция за правду о промышленном животноводстве» (Factory Farming Awareness Coalition/далее FFAC). Своими образовательными программами FFAC вносит вклад в борьбу с системой промышленного сельского хозяйства. Выступая в школах, экологических организациях и организациях, отстаивающих социальную справедливость, в религиозных общинах и основанных на общих ценностях сообществах, а также в государственных учреждениях, сотрудники FFAC рассказывают о разрушительном действии промышленного животноводства.
Моника руководит разработкой уникальной программы стажировки учащихся старших классов и студентов колледжей, которая сочетает исследования, практику и просветительскую работу. Ее многолетняя педагогическая деятельность включает преподавание на всех уровнях обучения, а также опыт работы инструктором в проекте «Университет в заключении» (Prison University Project) в тюрьме Сан-Квентин. Моника получила степень бакалавра в Калифорнийском университете в Беркли и степень магистра образования, сфокусированного на охране окружающей среды, в Университете Нью-Мексико.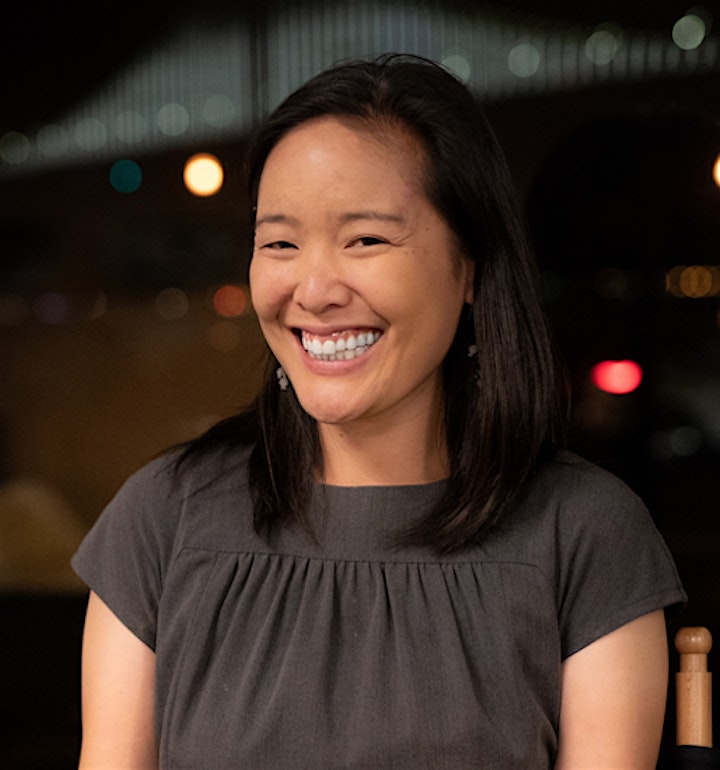 Organizer of City of Mountain View, Positive Environmental Impacts of a Plant-Based Diet