Description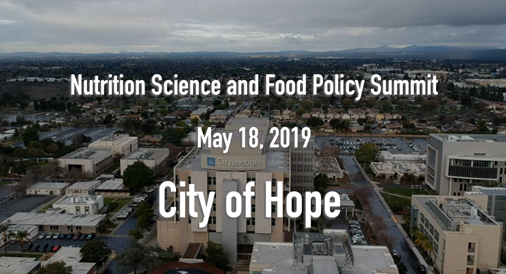 Making good dietary choices is a cornerstone of maintaining good health, yet millions of Americans struggle with what foods to eat. Although the national dietary guidelines are supposed to help people choose healthier foods, health advocates claim they are a product of food politics instead of scientific evidence. This has led to doctors recommending one way to eat and nutritionists telling patients to eat another way, leaving the American public confused.
Join the Nutrition Summit to explore the controversy surrounding food – from the scientific conflict to the economic impact of poor nutrition policies from a spiritual-based perspective. Together with nutrition scientists, religious leaders, physicians and more, we will untangle the current situation and explore solutions that will bring together all parties involved in this fight to improve the health of all Americans through optimal nutrition.
---

(Click on picture to view intro video)
Morning Session – Hope Lifts In front of Cooper and Visitor's Center Patio
7:00 am to 12:00 pm
Battle of the Roses
Annual Kids Crossfit Challenge. Proceeds will be donated to the City of Hope Metfit Program aimed at improving the metabolism of Cancer Survivors as an adjunct to their cancer treatment.
---


Morning Session – Hope Lifts

Cooper Auditorium
9:00 am to 10:30 am
Panel: Optimizing Nutrition to Prevent/Manage Chronic Disease
The latest scientific support for nutritional approaches to support physical activity to manage or prevent chronic disease such as diabetes, heart disease and cancer will be reviewed by an expert panel.
Jackie Kiwata PhD – University of Southern California

Andrew Galpin PhD – California State University Fullerton

Jessica Clague PhD – Claremont Graduate University

---


Mid-Morning Session – Cooper Auditorium
10:40 am to 12:00 pm
Cooking Demo
Three different nutritional approaches will be demonstrated by a team of experts preparing recipes that incorporate either a low carb/ketogenic, vegan or U.S. dietary guidelines (myplate.gov) eating style.
Facilitators: Seeds of Hope, Roots of Hope, Chef Christian Eggerling
Station #1: Low Carb/Ketogenic
Station #2: Vegan
Station #3: U.S. Dietary Guidelines (myplate.gov)
---


Noon Session – Pacific Island Nutrition Models
Platt Conference Room (Invitation Sesson Only)
12:00 pm to 2:30 pm
Panel: Innovative models in Pacific Communities to fight Chronic Disease
As non-communicable diseases such as diabetes and heart disease approach epidemic levels in Native Hawaiian/ Pacific Islander communities, initiatives have been undertaken to improve nutrition to combat these conditions. An expert panel representing initiatives from the United States Associated Pacific Islands, Hawaii and the continental U.S. will presenting their findings in this session.
---


12:00 pm to 1:00 pm - Lunch on Your Own
---


1:00 pm to 2:00 pm - City of Hope Walking Tour
---

(Click on picture to view afternoon session preview video)
Afternoon Session
3:00 to 5:00 pm
Faith Based Nutrition Interventions
Faith based settings provide a unique environment of support for participants that can provide opportunities to improve the health of communities. Different ways faith based institutions can implement sustainable programming aimed to decrease the risk of chronic disease in their members
Keynote: Bishop Ryan

Station #1: Examples of Food Policies of Religious Institutions.
Station #2: Examples of how churches can improving the nutrition of environments they serve.
Station #3: Examples of nutrition intervention