City of Columbia's 7th Annual Small Business Week Conference
Description
City of Columbia 7th Annual Small Business Week Conference
Leading the Change

Small Business Week is a national movement started by the Small Business Administration (SBA) to honor America's entrepreneurs. The City of Columbia is fully committed to supporting entrepreneurs and small businesses. Through the City of Columbia's Small Business Week Conference, the Office of Business Opportunities highlights the impact of the city's outstanding entrepreneurs and small business owners.
This conference promises to be a unique opportunity to network with small, medium, and large business owners throughout the Midlands, city and county officials, and an awesome line-up of presenters with a wealth of information for every business owner, from the "aspiring" entrepreneur to the "mature" business owner that has proven that it can stand the tests of time. This year we are focusing on opportunities, resources and connections.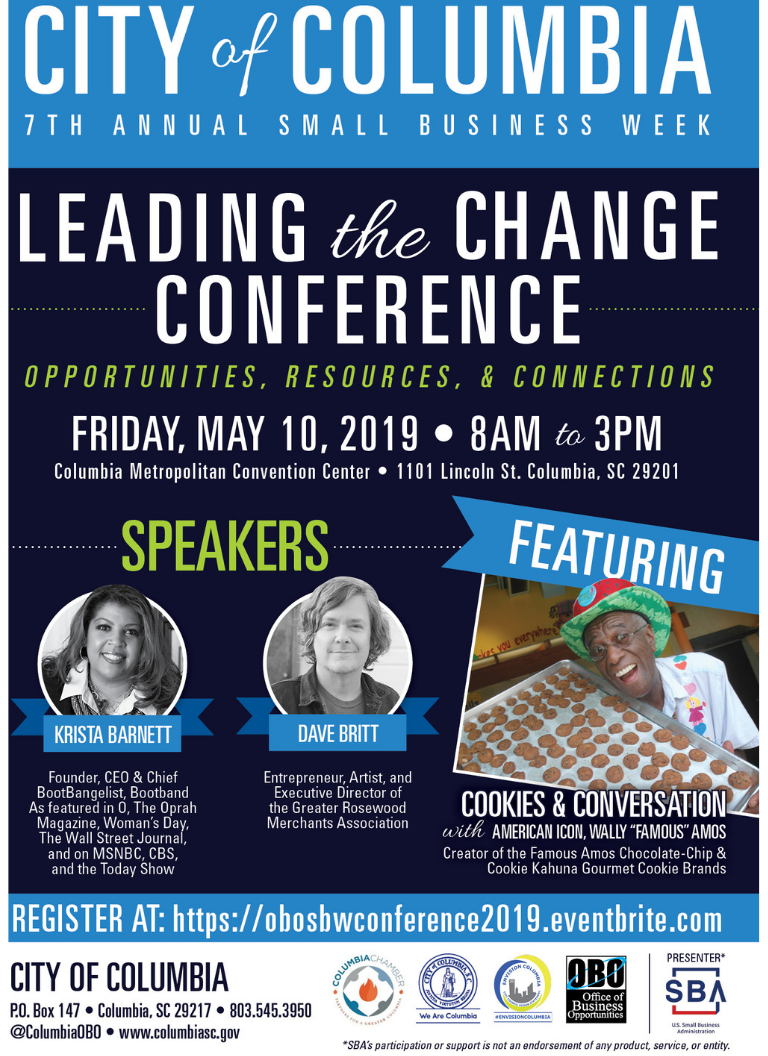 Organizer of City of Columbia's 7th Annual Small Business Week Conference
The Office of Business Opportunities is committed to supporting initiatives that benefit small, women and minority owned businesses in the City of Columbia.  This objective is accomplished by providing creative financiing, technical assistance and eduction to build the capacity of these businesses. The office has three divisions: (1) Commercial Lending; (2) Technical Assistance, Education and Advocacy; and (3) Contractor and Supplier Diversity.