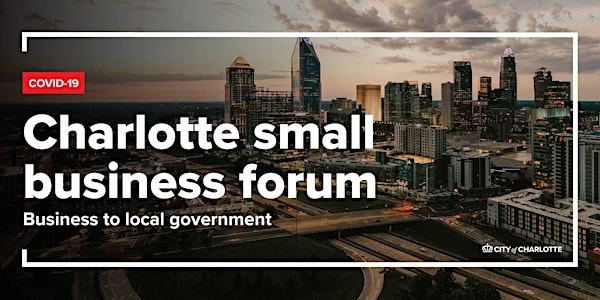 City of Charlotte - Small Business Impacts of COVID19
COVID-19 small business and startup forum.
About this event
The City of Charlotte is hosting a Small Business virtual forum to get ideas, strategies and input from Charlotte small business owners during the COVID-19 pandemic. We are hard at work looking for tangible ways to support our local small businesses.
We will be selecting several business owners to speak in the forum and share their ideas. Due to time limits, we cannot accommodate everyone who wants to speak. All small business owners who want to listen into the forum will be able to do so. All owners who are on the call will be able to submit their ideas via email at, CharlotteSupportsSmallBusiness@charlottenc.gov.
Once you register, you will be asked to fill out a short survey. Please answer the survey questions. We will be selecting business owners to speak during the forum based on the survey.
Following your registration, you will receive an email with the call information provided.