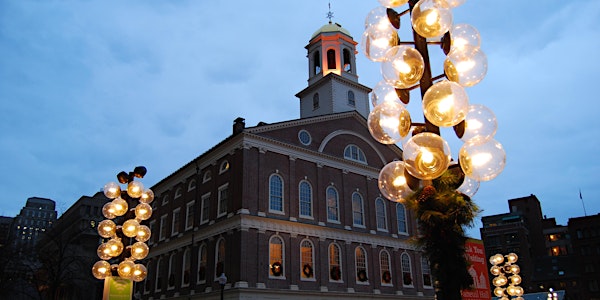 City of Boston Community Choice Electricity Program
Join us to learn how the City of Boston's Community Choice Electricity Program can benefit you!
About this event
Description:
The City of Boston is hosting a webinar on the Community Choice Electricity Program for new eligible customers. This program provides Bostonians with greater control over the electricity that powers their homes and businesses.
We will discuss:
how the program works
how residents and businesses of Boston benefit
the electric rates and renewable electricity offered through the program
key features of the program, and
the choice provided to eligible customers.
A Q&A session will follow the presentation by City staff.
The program works to build a more sustainable, thriving, and equitable Boston. We encourage you to visit the City of Boston's Community Choice Electricity webpage to learn more about this exciting opportunity.
Registration:
This event will be hosted online, using Zoom. Attendees must register for the webinar. After registering, you will receive a confirmation email containing information about how to join the webinar.
Language Accessibility:
If accommodations are required, please contact environment@boston.gov. Requests should ideally be made at least two weeks before the listed date of the webinar. Also, please note that the City has webinar recordings with similar content available in 11 languages. 
Si se requieren otras adaptaciones, envíe un correo electrónico a environment@boston.gov. Pedimos que las solicitudes de otras adaptaciones se hagan dos semanas antes de la fecha del seminario web.
如果需要更多的通融,请联系environment@boston.gov。我们要求在网络研讨会召开之日前两周提出其他通融条件相关的要求。
Si w bezwen plis akomodasyon, tanpri kontakte environment@boston.gov. Nou mande pou fè demann pou lòt akomodasyon de semèn anvan dat seminè anliy lan.
Nếu quý vị cần thêm các điều chỉnh, vui lòng gửi email đến địa chỉ environment@boston.gov . Các yêu cầu về điều chỉnh phải được gửi đến chúng tôi trước hai tuần diễn ra hội thảo trực tuyến.
Si otus servisus for nesesariu, kontakta environment@boston.gov. Nu ta pidi pa ki kes pididu di servisus adisional ser feitu dôs semana antis di data di webinar.