| | |
| --- | --- |
| City Market Catacombs Tours 2016 | |
Event Details
Catacombs tours are available on the 1st and the 3rd Saturday of the month, May through October and one last tour on Saturday, Oct. 29.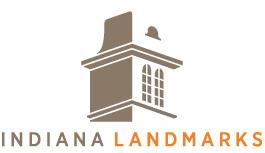 May 7 and 21

June 4 and 18

July 2 and 16

Aug. 6 and 20

Sept. 3 and 17

Oct. 1 and 15

Oct. 29.
Tours start at: 11 & 11:30 a.m., noon, 12:30 & 1p.m.
Indianapolis City Market and Indiana Landmarks have teamed up to stage tours of an unusual site that's normally hidden from public view. Our guided tours of the Catacombs shows you a Roman-looking expanse of brick arches beneath the outdoor Whistler Plaza of City Market.
The Catacombs qualify as both a ruin and a redevelopment opportunity. They're what remains of Tomlinson Hall, an imposing building whose main hall seated 3,500 people. Dietrich Bohlen designed the hall in 1886 to complement his earlier work at City Market. He also designed Indiana Landmarks' Morris-Butler House.
Tomlinson burned in January 1958, turning Market Street into an icy lake as firefighters battled the blaze. The city took down the remains later that year, but left the vast basement of brick arches intact.
Tours last approximately 30 minutes and begin on Whistler Plaza in front of City Market's west wing.
Please note: City Market Catacombs are an undeveloped historic asset and are not handicapped accessible. The Catacombs feature a very rough, uneven dirt floor. The tour is not navigable for guests with walkers, canes, strollers, or wheelchairs. We recommend closed-toed shoes.
Alert to people with breathing sensitivities: the Catacombs are a musty, sometimes damp area. Guests are required to sign a waiver of liability to take the Catacombs tour.
Refund requests must be received seven days in advance of tour date.
Photo inside the Catacombs by Jeremy D. Meier, Meier Photo Works
When & Where

Whistler Plaza (outside the West Wing of City Market)
222 E. Market St
Indianapolis, IN 46204


Organizer
Indiana Landmarks revitalizes communities, reconnects us to our heritage, and saves meaningful places. With eight offices located throughout the state, Indiana Landmarks helps people rescue endangered landmarks and restore historic neighborhoods and downtowns. People who join Indiana Landmarks receive its bimonthly magazine, Indiana Preservationist. For more information on the not-for-profit organization, call 317-639-4534, 800-450-4534. Find more at www.indianalandmarks.org.