Description
ABOUT CITY LAB:
City Lab is an annual series of events designed to equip and connect the Church in New York City. This is the second Keynote of the 2018-19 City Lab series on Compassion and Justice: The Kingdom at the Margins.
Sanetta Ponton will lead our exploration of The Church as Good Neighbor.
KEYNOTE SPEAKER: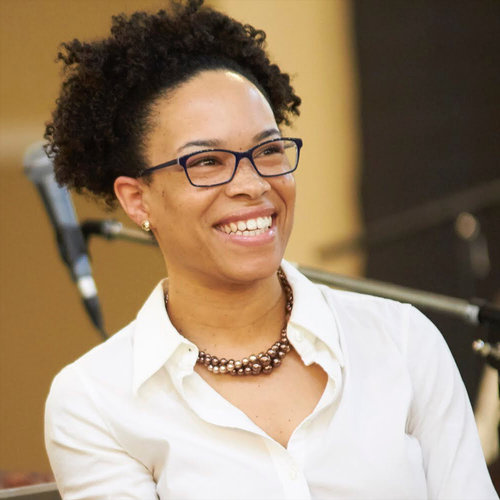 Rev. Sanetta Ponton is the Pastor of Justice, Advocacy and Compassion at Metro Community Church and Director of Metro Community Center, both in Englewood, NJ. Prior to coming to Metro, Rev. Ponton served as Assistant Pastor at First Baptist Church of Englewood, formerly under the leadership of Rev. Dr. John H. Spencer, Jr. She also previously worked as the Managing Director of Academic Programs for Legal Outreach, a law-related college prep and pipeline diversity program in New York City. In this role she was able to greatly influence the lives of promising high school students and their families.
Ministry has taken Rev. Ponton as far as Uganda, Israel and Kenya. Prior to entering formal ministry, she volunteered with non-profit organizations in New Orleans following Hurricane Katrina. She has worked widely across denominations and ministries. She serves as a Co-Convener of Women Who Minister, supporting women serving in all aspects of Christian ministry and as a Board Member of American Baptist Home Mission Societies.
Rev. Ponton is a native of Englewood, NJ and is a proud product of the Englewood public school system, she holds a Bachelor of Arts degree in African American Studies from Columbia University, a J.D. from Harvard Law School, and a Master of Divinity degree (magna cum laude) from Duke Divinity School.
Rev. Ponton loves God and God's people. She has a heart for sharing God's message of love and justice. She is a woman who gladly serves on behalf of a God "who is able to do exceedingly, abundantly above all we can ask or think, according to the power that works in us." (Ephesians 2:20)


PANELISTS:
A. Redd Sevilla
Executive Director, New Life Community Development Corportation
Rev. Althea Taylor
Executive Pastor & Interim Co-lead Pastor, Bronx Bethany Church of the Nazarene
Steve Martino
Lead Pastor, Movement Church Staten Island
2018-19 CITY LAB SERIES:
If you aren't able to come to this event, select the "Email List" ticket type to have us notify you when registration for our next keynote opens. Recordings of past keynotes are available at redeemercitytocity.com/citylab.
Friday, September 21, 2018 - The Biblical Calling to Engage in Community Renewal
Friday, November 9, 2018 - The Church as Good Neighbor
Friday, January 11, 2019 - From Compassion to Transformation
Friday, March 8, 2019 - Engaging Issues of Systemic Injustice
Friday, May 10, 2019 - Fostering Collaboration for the Common Good