Description
Cultivating civility in an age of division by engaging in conversations about issues that matter. City Forum events feature dialogue between two or more experts with divergent viewpoints followed by discussion and Q+A.
City Forum presents: "Political Divisions"
Let's face it: the current political climate of our nation resembles a free-for-all fist fight far more than the passionate dialogue it was meant to be. Right-handed haymakers and flying left hooks are daily thrown in the realms of social media, television, and public discourse. Political division and governmental distrust feel like they are at an all time high as we simply cannot seem to come together as one nation. How can we shift the tide? How can we passionately engage in conversation with those politically different from us, without sacrificing the weight of our position or the humanity of our neighbors? Join us on January 31st as four experts model this type of conversation, while we practice what it means to engage civilly in an age of hostility.
---
Our expert panelists
Frank McNulty
Founder and CEO, Square State Strategy Group

As an attorney and former Speaker of the Colorado House of Representatives, Frank knows policy and politics in Colorado. He served eight years in the state House prior to his retirement by term-limit in 2015 and managed to learn a thing or two along the way. Relationships matter above all. Wins and losses come together, but building strong relationships through both is the foundation for success. He has helped clients develop and implement winning campaign strategies for candidates, independent expenditures, and ballot measures.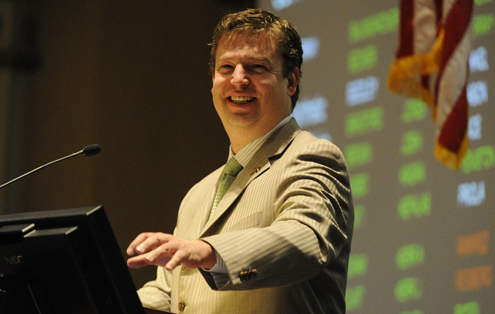 Norton Herbst
Professor, University of Denver
Norton Herbst teaches American history at the University of Denver. His courses include America in World War Two, Cold War History, and History of the U.S. since 1945. He also teaches religious history at Denver Seminary and serves as a pastor at New Denver Church. Norton previously worked as an editor at Q Ideas and co-authored several studies on the intersection of faith and culture. He and his wife Janis have three children and four chickens.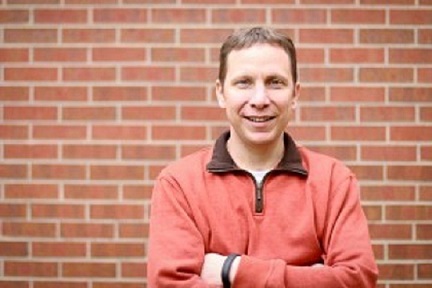 Albus Brooks
Denver City Council President
Albus Brooks is the current president of the Denver City Council. After entering the political realm in 2010, he quickly gained experience after being elected to the City Council in 2011, overseeing the eclectic District 8. Through his hard work in tackling complicated issues within the realms of housing, marijuana, and education, Councilman Brooks was elected Council President by his peers in 2016. Before politics, Councilman Brooks was a big-time football player and worked with young people in urban settings.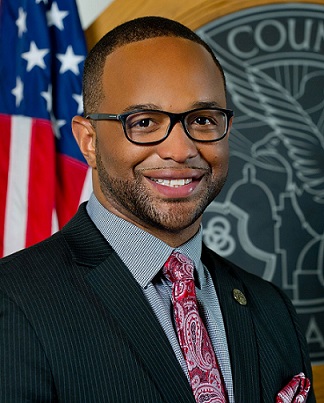 $10 ticket price includes first Breckenridge beer or non-alcoholic beverage.