Sales Have Ended
Ticket sales have ended
Thank you for registering! We look forward to seeing you soon.
Sales Have Ended
Ticket sales have ended
Thank you for registering! We look forward to seeing you soon.
Description
Cultivating civility in an age of division by engaging in conversations about issues that matter. City Forum events feature dialogue between two or more experts with divergent viewpoints followed by discussion and Q+A.
City Forum presents "Immigration Beyond Blue and Red States"
Now more than ever, it's crucial to thoughtfully engage with our neighbors on the issue of immigration. In order to understand this important issue, we must go beyond personal bias or party loyalty and think deeply about all aspects of it. Come hear four different perspectives on the issue of immigration and engage with us as we discuss this timely subject.
---
Our expert panelists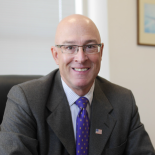 David Simmons, Lawyer and Immigration Attorney
David Simmons has practiced immigration law in his native Denver since 1986. He represents a broad variety of immigration clients from all countries in the world. Bilingual in English and Spanish, he teaches Immigration Law in Spanish as an Adjunct Professor of Law at the University of Denver's Spanish in the Law program. He is a former Chapter Chair of the Colorado Chapter of the American Immigration Lawyers Association. He served as Honorary Legal Counsel to the Mexican Consulate General in Denver for twelve years. He is active in a number of pro-bono projects.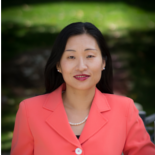 Helen Raleigh, CFA, DTM
Helen Raleigh is owner and Chief Investment Officer of Red Meadow Advisors, LLC. Born and raised in communist China, she's an author whose latest book, The Broken Welcome Mat, is about immigration. She has also published numerous columns about China, immigration, and international affairs in The Wall Street Journal, Townhall.com, theFederalist.com and other national media. She's an immigration policy Fellow at the Centennial Institute and a leading voice for free market-based legal immigration reform. In October 2016, the U.S. Commission on Civil Rights appointed Helen Raleigh to the Colorado State Advisory Committee. Helen will be signing books immediately following the discussion.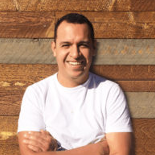 Daniel "Mambo" De Leon, Casa de Paz representative and entrepreneur
Daniel "Mambo" De Leon is an immigrant from Mexico who currently holds an F-1 student visa and is in the process of applying for a religious visa. He is a graduate of the Law School in Xalapa, Veracruz. In 2011, he moved to the United States to pursue graduate studies with a concentration of leadership development and theology. He serves regularly at Casa de Paz, a Denver-based nonprofit that offers housing, meals, visits, and transportation to families affected by immigrant detention and is currently leading a new startup in metro Denver.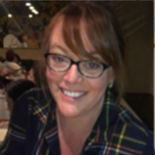 Maureen Shannon, North Littleton Promise
Maureen Shannon has been Executive Director at North Littleton Promise for just under ten years. Her position has allowed her to foster relationships with immigrant kids and families through North Littleton Promise's after-school and summer programs. She's a proud Colorado native, raised in Arvada, and a graduate of Mullen High School. Maureen graduated from CU Denver with a Psychology degree and Master's Degree in Elementary Education from Regis University. She brings a wealth of knowledge concerning immigration and education to our discussion
$10 ticket price includes first Breckenridge beer or non-alcoholic beverage.