Description
The San Diego World Affairs Council presents:
City Diplomacy in the 21st Century

Over half of the world's population lives in cities, making the "global city" more significant than ever as a principal actor in world affairs. Increasingly, cities are bypassing their national governments to work directly with one another on issues ranging from peace and security to business and climate change. According to political theorist Benjamin Barber, city mayors increasingly are more productive than leaders in gridlocked Washington, D.C.
Dr. Joel Day will discuss this transformative trend in global politics, paying special attention to how cities practice diplomacy. Dr. Day ultimately argues that global cities are permanently transforming international relations, foreign policy and geopolitics.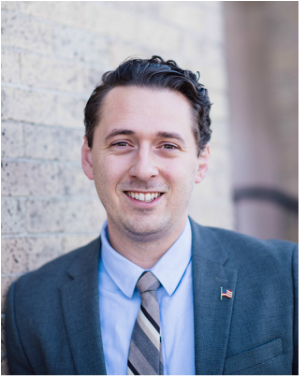 Joel Day is a Visiting Research Scholar at the Kroc Institute of Peace and Justice at the University of San Diego and an Executive Director at the City of San Diego, where he advises the Mayor and City Council on human rights and global engagement. He previously served as a professor of security and global studies at the University of Massachusetts Lowell, and as a research fellow at the Sie Chéou-Kang Center for International Security and Diplomacy at the University of Denver. Dr. Day holds a Ph.D. in international studies from the University of Denver, an M.A. in international relations from the University of San Diego, and a B.A. in political science from Point Loma Nazarene University. His research has been published in the Small Wars Journal, the Journal of Peace Research, Perspectives on Terrorism, and the Journal of Strategic Security. He has provided commentary to many national news outlets.
Monday, June 5, 2017
6:00-6:30 PM Registration & Reception
6:30-8:00 PM Presentation
Location: