City Chicks Book Signing, Reception & Lecture and PeCK Meeting - Yorktown

Thursday, October 25, 2012 from 6:00 PM to 8:30 PM (PDT)
Event Details
Chickens and YOU! The Chicken Have-More Plan Explained
Book Signing, Reception and Lecture - Inspired by the book called The Have-More Plan:  A Little Land – A Lot of Living by Ed and Carolyn Robinson, author Patricia Foreman  expanded on the role that chickens play in her popular and timely book:  City Chicks:  Keeping Micro-flocks of Chickens as Garden Helpers, Compost Creators, Bio-recyclers and Local Food Suppliers. 
Who should come?  Anyone who is involved with our region's sustainability plan, City Council Members, Zoning Department, Animal Control, our food system, folks who are interested in raising chickens, and even naysayers!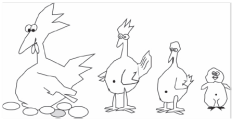 During this lecture, we will explore the role chickens play in the following four subjects:
Enhancing Backyard Agriculture
Diverting Food and Yard "Waste" Out of Landfills
Decreasing Oil Consumption and Lowering Carbon Footprints
National Defense & Emergency Preparedness
Prior to the lecture, there will be a brief meeting of the PeCK group (Pennisula Chicken Keepers) and Book Signing with Pat.
THIS EVENT IS FREE AND OPEN TO THE PUBLIC.  HOWEVER, SINCE SEATING IS LIMITED, YOUR PRE-REGISTRATION ONLINE IS ENCOURAGED!  
Click HERE for a flyer to print and share.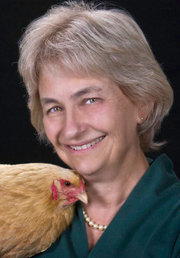 Ab
out the Author/Lecturer
Patricia Foreman graduated from Indiana University with a Masters of Public Administration.  She went on to Graduate School and received her BSC both from Indiana, and then from Purdue University, where she majored in Animal Science, Genetics and Nutrition.  She is both an author and licensed pharmacist.
She is the author of City Chicks: Keeping Micro-flocks of Laying Hens as Garden Helpers, Compost Makers, Bio-recyclers and Local food Suppliers.  She is the co-author of Chicken Tractor, Day Range Poultry, Backyard Market Gardening and A Tiny Home to Call Your Own.
There will be a Question & Answer Session after the class led by Pat Foreman.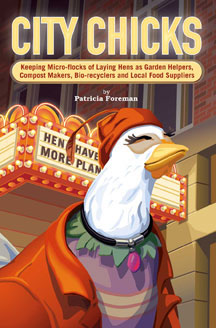 Sponsored by Good Earth Publications, Inc.,  ChiknEGG Productions, and PeCK (Peninsula Chicken Keepers).

STAY TUNED FOR UPCOMING CLASSES! 

View our list of workshops and classes online! 
To arrange a course in your area, contact Lisa Dearden:804-314-9141 or

When & Where

Tabb Library
100 Long Green Blvd
Yorktown, VA 23693


Thursday, October 25, 2012 from 6:00 PM to 8:30 PM (PDT)
Add to my calendar
Organizer
Chickens AND YOU™ is a project of the Gossamer Foundation, a 501(c)3 non-profit organization dedicated to Global Sustainability and Local Foods.
There is so much new information about family flocks, that the learning curve for the majority of our population starts with never having seen, or touched a live chick—to keeping and employing a family flock.
The old ways of chicken keeping are not the best ways. And the commercial ways of chicken husbandry are completely different from keeping family flocks. Micro-flockchicken husbandry has evolved with many new ways that are more sanitary, safer, and productive. That's why we created The Chickens and You™ training series, so that folks can easily have access to courses, and learn first hand the humane, and cutting-edge ways and advantages of micro-flock poultry management.
After completing the specified classes, and passing an exam, participants are awarded the Backyard Chicken Keeper Certification (with a diploma suitable for framing). Advanced classes and projects lead to the estemed Master Backyard Chicken Keeper Certification (also with a diploma suitable for fraiming).
To arrange for courses in your area, or for registration, contact: Lisa Dearden. (804) 314-9141, email: Training@ChickensAndYou.com
Questions about workshop content, custome programs or consulting services, contact:  Patricia Foreman, Phone & fax: (540) 261-8775, email: info@ChickensAndYou.com
Questions about textbooks and training materials contact: Pat@ChickensAndYou.com