City Awake Luncheon Event: Fighting Poverty through Innovation
Description
This unique panel with David Firth Bard, Manager of Development Operations at Accion and Kyle Murphy, Senior Policy Associate of the Abdul Latif Jameel Poverty Action Lab (J-PAL) at MIT will be moderated by Ambereen Mirza, Faculty Member with the Collaborative Learning and Innovation Complex at Tufts University. They will discuss their vision about ways to stave off poverty through innovative enterprise.
Please come and join this innovative trio!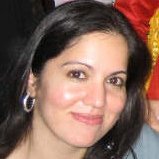 Ambereen Mirza has over ten years of experience as a consultant, researcher and instructor in Social Entrepreneurship, Risk Mitigation, and International development. She has worked with government agencies, multilaterals, international development firms, non-governmental organizations, nonprofits, and micro, small, and medium enterprises. Her projects have targeted tourism development, workforce expansion, private sector competitiveness, disaster relief, economic governance, access to finance and healthcare at the bottom of the pyramid, and information, communication, and technology (ICT) promotion in the emerging markets. She currently teaches students about social entrepreneurship as a Lecturer in the Entrepreneurial Leadership Studies Program at Tufts University's Collaborative Learning and Innovation Complex.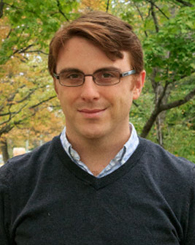 Kyle Murphy is a Senior Policy Associate at J-PAL's Global Office where he helps development aid organizations implement the lessons from J-PAL's research by writing policy briefs, performing cost-effectiveness analysis, and supporting project scale-ups. Kyle works on the Agricultural Technology Adoption Initiative (ATAI) and serves as a liaison to J-PAL North America.
Prior to joining J-PAL, Kyle pursued a Master's in Public Policy at the Gerald R. Ford School of Public Policy, where he focused on international development and program evaluation. As a student, he was a Coverdell Fellow, a member of the second cohort of Dow Sustainability Fellows, and worked with Global Detroit and Recovery Park to help build their social impact monitoring and evaluation frameworks. Kyle served as an agricultural extensionist and volunteer coordinator for three years with the Peace Corps in Nicaragua. He also holds a B.A. in anthropology and political science from the University of Michigan.
The Abdul Latif Jameel Poverty Action Lab (J-PAL) was established in 2003 as a research center at the Economics Department at the Massachusetts Institute of Technology. Since then, it has grown into a global network of researchers who use randomized evaluations to answer critical policy questions in the fight against poverty. J-PAL's mission is to reduce poverty by ensuring that policy is informed by scientific evidence. J-PAL researchers conduct randomized evaluations to test and improve the effectiveness of programs and policies aimed at reducing poverty.Its policy group analyzes and disseminates research results and builds partnerships with policymakers to ensure that policy is driven by evidence, and effective programs are scaled up. J-PAL also does capacity building by equipping practitioners with the expertise to carry out their own rigorous evaluations through training courses and joint research projects.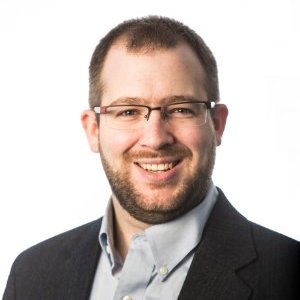 David Firth Bard has supported Accion's resource development efforts, serving as a vital link between the philanthropic community and social enterprises in more than twenty countries in Latin America, sub-Saharan Africa, and Asia for the past eight years. In his current role, Mr. Bard oversees Accion's retail fundraising efforts and donor relationships, sourcing the funding that Accion invests in individuals globally. Prior to joining Accion, Mr. Bard began his nonprofit development career at St. Francis House, a day shelter in downtown Boston. Mr. Bard holds a master's degree in theological studies from Harvard Divinity School, and a B.A. from Canisius College in Buffalo, N.Y.
For more than 50 years, Accion has helped build 64 microfinance institutions in 32 countries on four continents that today reach millions of clients. Their Center for Financial Inclusion has helped build a stronger industry with high standards and broad engagement. Currently, Accion's work spans nearly two dozen countries, including the U.S., where they are the nation's largest nonprofit microfinance network. For further information, visit http://www.accion.org.
Organized by PoliKey, Foundation for a Green Future, Inc..
Lunch snacks provided due to the generous donations of Au Bon Pain and Panera Cares.