Description
Sponsors: Panera Cares, Fletcher Entrepreneurship Club, Fletcher International Business Club, Tufts Social Impact Club, Institute for Business in Global Contex at the Fletcher School of Law and Diplomacy
Be inspired over breakfast! This panel is moderated by Ambereen Mirza, a faculty member with the Collaborative Learning and Innovation Complex at Tufts University, and is organized by City Awake Partners PoliKey (@PoliKeyCo) and the Foundation for a Green Future (foundationforagreenfuture.org).
Moderator: Ambereen Mirza has over ten years of experience as a consultant, researcher and instructor in Social Entrepreneurship, Risk Mitigation, and International Development. She has worked with government agencies, quasi-government regulators, multilaterals, international development firms, non-governmental organizations, nonprofits, and micro, small, and medium enterprises. Her projects have targeted tourism development, workforce expansion, private sector competitiveness, disaster relief, economic governance, access to finance and healthcare at the bottom of the pyramid, and information, communication, and technology (ICT) promotion in the emerging markets. Ambereen holds a Bachelor's degree in International Relations and History from Tufts University and a Master's in International Public Policy from Johns Hopkins School of Advanced International Studies.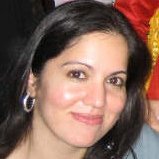 Katy Wachholz is the General Manager at Panera Cares on Tremont Street in Boston. She has over ten years of experience managing front line operations and has worked with Panera since 2009. She now leads a team of 25 individuals in the daily operations of the bakery-café. Katy utilizes her analytical and problem solving skills to reduce costs and maintain sustainable operations. She also partners with a variety of community organizations for donation partnerships, group presentations and speaking engagements to help others have a positive impact in their community. Katy worked with local community partners to develop a job training program to help individuals overcome barriers to employment in the hospitality industry by teaching them job skills geared towards working as part of a team in a fast paced environment. The goal is to expose each individual to the hospitality industry, help build their confidence, and teach them skills that will make them successful in the future.
Panera Cares was established in 2010 and is a non-profit community cafe that was created to help impact and raise awareness of food insecurity. The Panera Bread Foundation opened its first Panera Cares on May 16, 2010 in Clayton, MO. Since then, additional community cafes have opened in Dearborn, MI, Portland, OR, and Boston, MA. These cafes are operated by the Panera Bread Foundation, a 501(c)(3) public charity. According to the United States Department of Agriculture, 49 million people – including 16 million children – are food insecure.. That means that 1 in 7 households have difficulty providing enough food for all their members at some time during the year. The Panera Cares cafes operate on a pay-what-you-can model and depend on your donations and support to ensure our sustainability. Panera Cares cafes provide suggested donation amounts for all menu items to help you understand the cost of "paying it forward" and assisting those who struggle with food insecurity. The funds collected at the Panera Cares locations are used to cover the operating costs of the cafes while also covering the cost of the meals for those who come in and are unable to contribute the suggested donation amount for their meals.
Dr. Karen Weber is the founder of Earth Our Only Home, Inc. a woman-owned business which brings green roofs to the Greater Boston area. Earth Our Only Home, Inc. is responsible for the green roofs on WGBH, Aircuity, and several residential installations in Newton and Cambridge. Through her company she has consulted on food roof projects and worked to make the Hong Lok Senior Residence green roof a reality in Chinatown.
Dr. Weber reaches out to neighborhoods, to businesses, to nonprofits locally, regionally and internationally to help everyone embrace the concepts of greening our urban spaces and our lives. She is the co-founder/Executive Director of the local nonprofit Foundation for a Green Future, Inc. and the large annual event, Boston GreenFest. She has served on the planning committees of NESEA (Northeast Sustainable Energy Association), GreenBuild, and altWheels, and has been recognized for her work with awards from NEWIEE (New England Women in Energy and Environment), the City of Boston, and Green Schools. She was also a guest at the White House for the EPA's program on Environmental Education in May 2012. She has a doctorate in Law, Policy and Society from Northeastern University.
Rockford Weitz , Ph.D. is Entrepreneur Coach at the Fletcher School. He also serves as President of the Institute for Global Maritime Studies Inc., a non-profit that seeks practical solutions to global maritime challenges, and President & CEO of Rhumb Line International LLC, a consultancy that provides strategic advice to entrepreneurs and startups.
Rockford served as founding Executive Director at FinTech Sandbox in 2014. From 2008 to 2013, he served as founding CEO at CargoMetrics, leading the effort to build a financial technology business that started in his Cambridge apartment and has hired numerous Fletcher students and alumni.
Cullen Schwarz is cofounder and CEO of DoneGood, a Harvard Innovation Lab venture working to help consumers find and support companies doing good for people and the planet. Prior to founding DoneGood, Cullen worked in Washington, D.C. as spokesman and press secretary for U.S. Secretary of Agriculture Tom Vilsack and as communications director for several Members of Congress. He also co-produced nationally award-winning political ads while serving at a private sector political communications firm. Cullen left his career in politics to start DoneGood in order to put his marketing and community organizing experience to work helping to strengthen the conscientious consumer movement. Currently a Boston-area resident, Cullen grew up in a small town in Northern Michigan where he was ingrained with a deep respect for our natural resources.
More and more people want to go green, buy local, support workers, and otherwise create positive change with their purchasing power. But finding socially responsible companies can be hard. DoneGood is a new mobile app that makes it easy to find and support businesses that share your values. The more we band together, the more we can support businesses that do the right thing--and encourage other companies to follow suit. Together, we can change the way the world does business.
Sponsors include the Fletcher Entrepreneurship Club, Fletcher International Business Club, Tufts Social Impact Network, and the Institute for Business in the Global Context.
Breakfast breads and pastries provided due to the generous donation of Panera Cares.