Citrus Heights - California --> Investing Your IRA, 401k and Other Retirement Plans In Real Estate!

Saturday, July 28, 2012 from 9:00 AM to 5:00 PM (PDT)
Event Details
Learn How To:
Have "Check Book" control of your own IRA
Invest your IRA, 401k and other retirement plans in real estate
Maximize returns on investment
and minimize risk Get Tax FREE or Tax – Deferred capital gains
Real Estate Investors & Professionals, Learn To:
Find people with IRA, 401k and other retirement account
Invest with Other People's Money (OPM)
Invest in real estate and get paid in Commission, FEES and Profits
Use LLC's and S-Corp's for your asset and tax strategies
….And so much more!
We are bringing a special real estate expert that is going to show you how to take control of your retirement funds. Jim will training you on all of the options that you have for investing your retirement (IRA/401K/403B/457B) money in without paying taxes or penalties. This is a great event for anyone that has a retirement account or thinks they are short of their retirement account needs. Do you need $$$$ to fund your real estate deals? Jim will show you how to allow other people's retirement accounts and get access to $1,000,000,000 funding source. Learn how to use Your IRA or Other peoples IRA/401k/457B to invest in real estate. Learn how to use your IRA or other peoples IRA/401k/457B to fund your real estate transactions. Jim Alfrey the president of a Self Directed IRA company will be here to train you. He is going to teach you all the things that the Wall Street analysis don't want you to know about your IRA. They are going to show you all the different ways to leverage your IRA. We can offer this training to the community for $50 per person, and to our training associates at $30. Jim is going to deliver a wealth of knowledge at this training. Here are just a few things that you will learn….
The Secret that Wall Street Doesn't want you to know
What things your IRA/401K/403B can really invest in
How to setup your investors retirement accounts to fund your real estate deals.
How to take control of your Retirement account
How to put $16,000+ in a ROTH Retirement Account this year?
(It doesn't matter how much income you make.)
How to Make 10 to 12% Funding Real Estate Transaction with your retirement accounts?
The Wheel Principle.
How to build Wealth in your Retirement Account?
How to maximize your contributions? (up to $39,000 per year)
And so much more….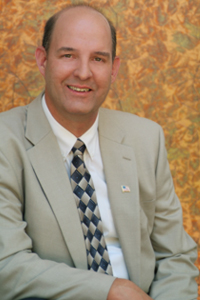 Jim Alfrey - President of American Pension 401(k) Services, Inc. Jim Allfrey is the President of American Pension 401(k) Services, Inc., which provides administrative services for fully self-directed 401(k) retirement plans to business owners and their employees. The Total(k)™ allows plan participants to invest in anything allowed by law, from "traditional" mutual funds to "non-traditional" options like real estate, trust deeds, mortgages, options, private companies, stocks, bonds, etc. Jim owns a successful real estate investment business and is a licensed Realtor®. He has conducted a series of real estate transactions ranging from new development to rehabbing. His real estate investing experience coupled with his analytical skill and understanding of the power of retirement plans has created a perfect foundation for an elite Renatus instructor. He motivates others to successfully operate their own companies using the strategies optimal for building long-term wealth and achieving financial freedom. Jim's motivation to help others achieve their success stems from his "pay-it-forward" philosophy, and a belief that our attitude and determination are more likely to determine our success than any other factor.
When & Where

Citrus Heights - Please RSVP for Location
Confirmation via email or phone
Citrus Heights, CA 95610


Saturday, July 28, 2012 from 9:00 AM to 5:00 PM (PDT)
Add to my calendar
Organizer
VisionCenter.acndirect.com
Keep It Simple System works. Vision Center has joined forces with the Will Play For Food foundation with a commitment to fighting childhood hunger. With a goal of completely ending childhood hunger, the foundation provides balanced, healthy nutritious meals to the children who need it the most. 100% of proceeds go to meals, education and meal-related programs. We have approximately 17M childern in United State who do not know where their next meal is going to come from. Vision Center believes it is our responsibility and privilege to help feed children in need. Anyone who becomes a Vision Center customer and pays their bill can help because Will Play For Food Foundation makes a donation every time our customers pay their bills! It is just that simple. Together we can help impact the lives of children right here at home. 
Citrus Heights - California --> Investing Your IRA, 401k and Other Retirement Plans In Real Estate!