About this Event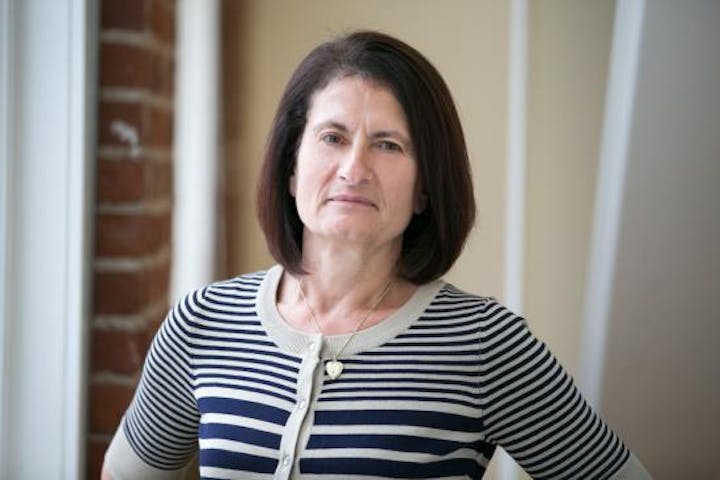 CITRIS Research Exchange with
Victoria Coleman, CEO, Atlas AI
About the Speaker:
Victoria Coleman is the CEO of Atlas AI, a public-benefit corporation bringing world-class AI solutions to sustainable development. She holds many prominent advisory positions, as a member of the Defense Science Board, chair of DARPA's Microsystems Exploratory Council, member of Lockheed Martin's Technology Advisory Group, advisory board member for Santa Clara University's Department of Computer Engineering, on the board of directors of the Public Library of Science, and senior advisor to the director of the Center for Information Technology Research in the Interest of Society (CITRIS) at UC Berkeley.
She was most recently the CTO of the Wikimedia Foundation, with responsibility for the technology infrastructure of Wikipedia. Previously, she served as senior vice president at Technicolor, where she also served as CTO of Connected Home Business. Prior to Technicolor, she was senior vice president of R&D for Harman's Infotainment Division. As vice president of engineering at Yahoo! Feldman was responsible for membership services, presentation layer technologies, and developer relations. At Nokia as Vice President of Emerging Platforms, she led a multi-disciplinary team creating strategic products including the Nokia Z Launcher and the Nokia X line of smartphones. As Vice President, Software Engineering at HP Palm GBU, she led the webOS Platform team to build the HP Touchpad. As Vice President with Samsung's Advanced Institute of Technology in charge of the Computer Science Laboratory in San Jose, she initiated the development of Tizen and the Samsung Knox line of smartphones. She was previously Intel's Director for Security Initiatives and the Director of the Trust and Manageability Laboratory in Intel's Corporate Technology Group. She joined SRI International in 1998 after 10 years as a tenured professor in the University of London. She became the founding Director of SRI's System Design Laboratory in 1999.
About CITRIS Research Exchange:
Launched in 2008, CITRIS Research Exchange delivers fresh perspectives on information technology and society from distinguished academic, industry, and civic leaders. CITRIS Research Exchange is free and open to the public. Each one-hour seminar starts at 12 pm and is hosted at the Banatao Auditorium in Sutardja Dai Hall on the UC Berkeley campus unless otherwise noted. Register by the Monday prior to the event to receive lunch.
------
Live broadcast at https://www.youtube.com/user/citrisuc/live
All talks may be viewed on our YouTube channel: https://www.youtube.com/user/citrisuc/playlists
Sign up to receive the latest news and updates from CITRIS: http://bit.ly/SubscribeCITRIS