Citizen Watchdog Training- Tampa, FL

Saturday, September 29, 2012 from 9:00 AM to 5:00 PM (EDT)
Event Details
Citizen Watchdog Training- Tampa, FL
You've heard of egregious examples of waste, fraud, and abuse at all levels of government. But we can no longer afford to sit by and wait for the government or mainstream media to fully inform the public about what's really going on behind closed doors.
The time has come for citizen watchdogs to stand up and take action.
Please join us on Saturday, Sept. 29 at the MainSail Conference Center in Tampa to learn how you can get involved and hold our elected officials accountable.
Join us to hear from leaders such as James O'Keefe, the famed whistle-blower of ACORN and president of Project Veritas.
The Franklin Center for Government & Public Integrity and American's for Prosperity- Florida will provide a full day of in-depth training to equip you with the tools and skills to become a more effective activist and citizen watchdog. You will learn how to use investigative reporting skills, open records law, and social media. 
Cost is only $10 and lunch is included!
AGENDA
9:00-9:30am- Welcome Remarks
Erik Telford, Franklin Center
9:30-10:30am, Investigative Reporting
Yael Ossowski, Florida Watchdog
10:30-10:45am, Become a WatchdogWire Contributor  (www.WatchdogWire.com)
Jackie Moreau, Franklin Center

10:45-11:45am, Florida Open Records Law
Kelly Carson, Franklin Center


11:45am-Noon, Break and lunch is served
Noon-1:30pm, Lunch with James O'Keefe
ACORN Whistleblower and founder of Project Veritas
1:30-2:00pm, Five For Florida: AFP's Pension Reform Plan
Abigail MacIver, Americans for Prosperity-Florida
2:00-2:45pm – Judicial Selection in Florida and the Retention Election
Jesse Phillips, Restore Justice
Daniel Woodring, Federalist Society
2:45-3:00pm- Break
3:00-4:00pm - Using Social Media to Hold Your Elected Officials Accountable
Tabitha Hale, Franklin Center
4:00-4:45pm- Video Journalism Made Simple
Tracy Connors, Politiomix.com
4:45-5:00pm, Audience Feedback and Final Thoughts

For more information about the Citizen Watchdog program, please visit www.WatchdogWire.com
Bring your laptops if you'd like for hands on assistance!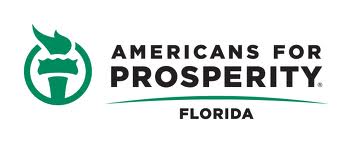 Can't make this stop? Have other friends across Florida?
Check out are full tour's locations/times and help spread the word on these trainings.
Wednesday evening:   Ormond Beach
Thursday afternoon:     The Villages
Saturday all day:           Tampa
Monday evening:           Fort Meyers
Tuesday evening:          Palm Beach Gardens
Click below for all the details on our other locations:
When & Where

MainSail Conference Center
5108 Eisenhower Boulevard
Tampa, FL 33634


Saturday, September 29, 2012 from 9:00 AM to 5:00 PM (EDT)
Add to my calendar
Organizer
Franklin Center for Government & Public Integrity's Citizen Watchdog Program, Americans for Prosperity-Michigan
Franklin Center for Government and Public Integrity is a leader in the new wave of non profit journalism. The organization operates news bureaus and supports affiliate news operations in more than 40 states. Our mission is to expose waste, fraud, and abuse in government.
Americans for Prosperity is a grassroots movement of over 2 million activists nation wide who advocate and promote limited government, lower taxes, and more freedom. 
Citizen Watchdog Training- Tampa, FL