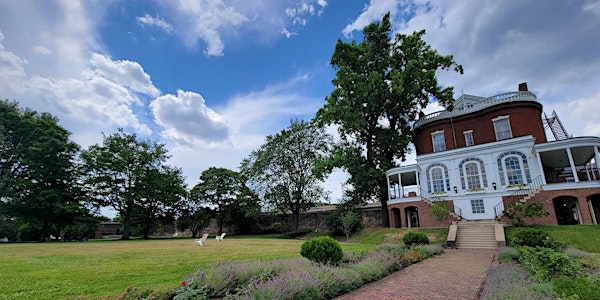 Citizen Science Training - Plant Monitoring at the Charlestown Navy Yard
Learn to monitor plants around the Charlestown Navy Yard and collect data that applies to a range of fields from climate to city planning.
When and where
Location
Charlestown Navy Yard Boston National Historical Park Boston, MA 02109
About this event
We have a lot to thank trees for - shade, beauty, habitat for insects and birds - and they can also be indicators of a changing world. As climate change continues, we look to trees for insights on what is happening in our communities and what is to come. Come to the Charlestown Navy Yard to get trained up and join the millions of citizen scientists around the world supporting scientific projects and studies that benefit both people and the planet!
Every Saturday this summer and fall, a new series of walks will equip local people of all ages and backgrounds with the observation tools they need to study local plant life. Together we will take a close look at the plants of the Navy Yard and discuss how they interact with animals all over the food chain, how they respond to the seasons, what this all has to do with climate change, and why it's so important to monitor local plants.
After joining us for two trainings, we expect participants to be able to take their skills and knowledge and continue to collect data around the Navy Yard and beyond! We are hoping to build a community of participatory scientists based in the Yard that can monitor the plants and contribute to a climate resilient Boston by collecting good data.
Hope to see you at the Yard!
Where- Commandants House at the Charlestown Navy Yard.
Travel- Attached below is a map for reference. The GPS directions for the park is 21 2nd Ave, Boston MA, with the vehicle entrance gate at 1st Ave and 5th St. There are also a variety of public transit options nearby including the 93 bus and trains to North Station.
If you are driving in, please fill out the parking form when prompted during registration. Vehicle information is required in advance for you to be allowed past security.
Parking- Parking in the park is along 2nd Ave (near the tennis courts), or in parking spots down Pier 1 past the USS Constitution.
Meeting location- The Commandants House is the large house on the hill at 2nd Ave behind the tennis courts, denoted in the attached map as building G. Meet us in the driveway that leads up to the House from the left. Seen on the map just left of the Officer's Quarters 265.
*Bathrooms are available in the Visitor Information building, marked number 5 on the map.
What to Bring:
Binoculars (suggested)
Hand lens or magnifying glass (suggested)
Sun block
Bug spray
Water bottle
Hat and/or sunglasses
*Staff will provide a limited number of binoculars and magnifying glasses.
What to wear:
Comfortable walking shoes
Layers and/or long- sleeved shirt
Work Expectations: All work will take place on easy terrain with access to basic amenities. Main tasks include: using binoculars and hand lenses to observe plants and recording and entering data.
Note: This program will proceed rain or shine. In case of severe weather, we will contact participants before the event and cancel if needed.
Contact Information: volunteers@bostonharbornow.org for questions ahead of the event or contact us at (617) 894-6074 for help or updates on the day of the event.