Description
We're excited to announce that we are hosting an exclusive event in our Cambridge location, powered by Verizon.
This is a special opportunity to hear from both top industry leaders and prominent Verizon directors on how they're building the smart cities and smart vehicles of tomorrow.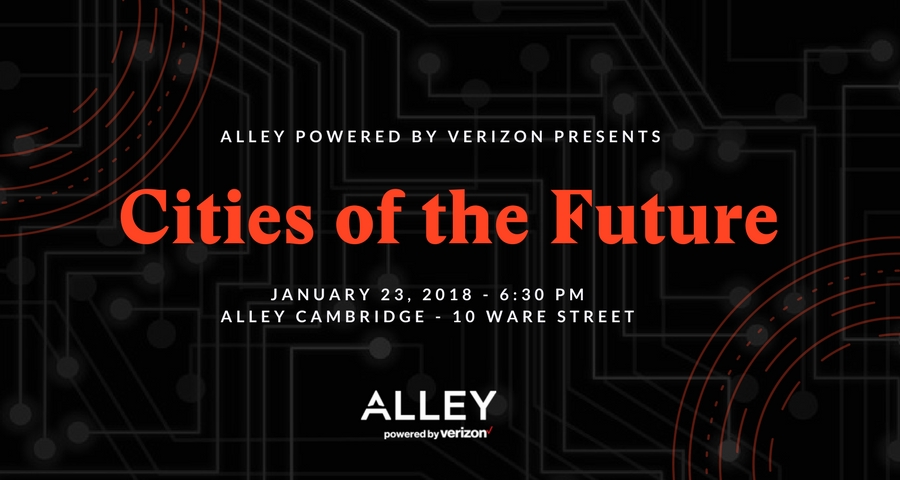 ---
Meet The Speakers:
Ian Goh, Strategy and Operations Manager at nuTonomy
About: Ian Goh is currently Program Manager at nuTonomy, a startup building self-driving software to bring autonomous mobility-on-demand to cities around the world. Most recently, he led the launch of nuTonomy's passenger pilots in Boston. Prior to this, he was on the Product team at connected car startup Automatic Labs, and at Bain & Co. where he worked with a variety of large technology companies. Ian holds a B.S. in Business Administration and Minor in Electrical Engineering and Computer Science from UC Berkeley.

Sid Misra, CEO of Perceptive Automotive
About: Sid Misra is founder and CEO of Perceptive Automata. He leads a team of neuroscience, cognitive science, and computer vision experts who created the next-generation behavior and neuroscience-driven AI enabling autonomous vehicles to negotiate human interactions. Prior to Perceptive Automata, Sid spent most of his career building telecommunications and internet companies. After completing business school, he was appointed an Entrepreneur-In-Residence at Harvard University that led to his current venture. Sid has a BS in Electrical Engineering and a BA in Economics from Columbia University, and an MBA from Harvard Business School.
Nancy Li, Product Manager of Traffic Safety at Verizon
About: Nancy is Product Manager of Traffic Safety at Verizon. She leads a team of 30 engineers and designers to develop one of the first solutions in the country to use machine vision and an integrated IoT system to reduce traffic fatalities and serious injuries. This solution has been deployed in Boston, Palo Alto, and Sacramento. She is currently leading a team of sales, marketing, and operational experts to roll out the product nationally. Prior to Verizon, she was the first employee of Shell Oil's Boston office working on control systems of oil rigs. She holds a Ph.D. in Materials Science and Engineering from Boston University and Certificate in Systems Design and Management from MIT. She has 15 publications and one patent.

George Clernon, Director of Product Management at CIMCON Lighting
About: George Clernon is CIMCON Lighting's Director of Product Management. George has over 20 years experience in Product Management, IoT, and Engineering. Prior to joining CIMCON, he spent two years at Verizon as a Product Development Manager, IoT Architecture & Strategy Group where he was responsible for leading a team of six Senior Product Owners and over 60 software developers and test engineers in the development of Enterprise Verticals including Smart Cities, Agricultural Technology and Energy. Prior to Verizon, he spent 18 years at Analog Devices in various positions including IoT Strategist for the Industrial & Healthcare Group, Engineering Tools Manager – Core Markets, Solutions Architect – Worldwide Manufacturing, and Senior Software and Systems Engineer.
---
Thanks to Our Sponsors!
Relativity Whiskey: Relativity is the most innovative whiskey on shelves today. In a category constrained by tradition, Relativity dares to be different. Relativity leverages new Compression Maturation technology to transform four-grain spirit and American White Oak into an exceptionally smooth and well balanced whiskey that is ahead of its time. Try Relativity and rethink everything you knew about whiskey.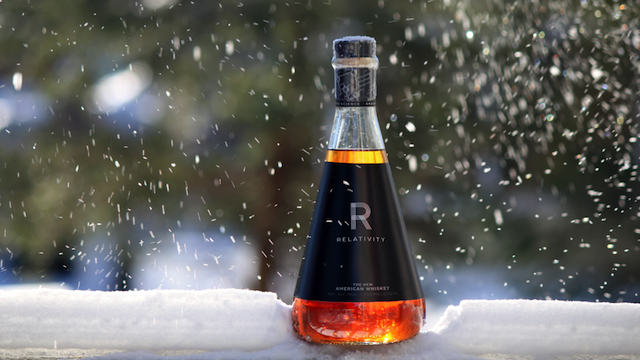 Lord Hobo: With beer on a pedestal and adventure up our sleeve, we set out to craft style-defining New England beers that highlight paramount traits of quality ingredients. Like us, our beers are elegant yet raw, free-spirited yet sophisticated. Beer has a unique ability to bring all kinds of people together, from the Lords that only enjoy the finer things in life, to the Hobos that work hard to earn their small pleasures, great beer is an accessible luxury. Proudly brewed in Massachusetts, we're bringing the New England beer experience to thirsty fans everywhere. We relish in the connection and find sanctuary in the beers that unite us. — Lords and Hobos alike, we all deserve to drink like royalty.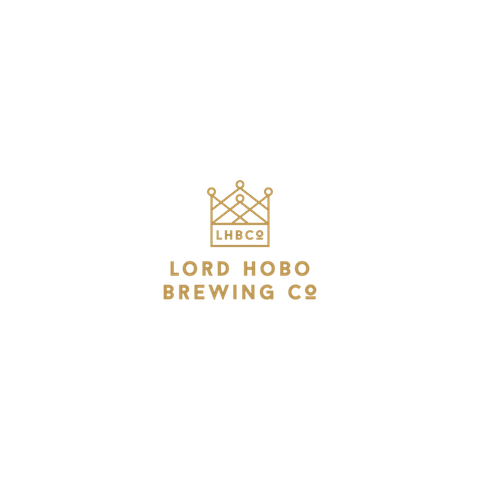 Farmer Willie's: Farmer Willie's is a better ginger beer. Started on Cape Cod, we are making a craft ginger beer with 75% less sugar than the leading ginger beers, 1,000+lbs of real ginger in every batch, that is Gluten Free and has fewer calories than a glass of wine. Crisp & refreshing, this is Ginger with Soul. Our ginger beer is available in 2 flavors: Ginger Session and Extra Ginger, our spicy winter seasonal with 300lb more ginger than the original and a dash of cayenne pepper!