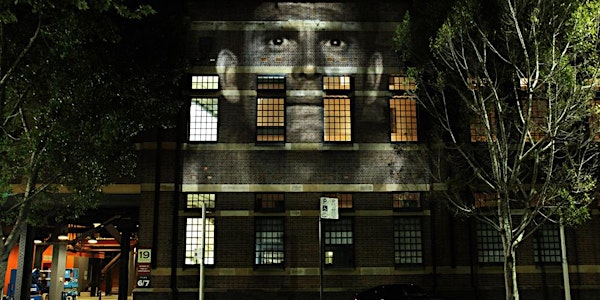 Cities in the age of the platform: getting the deal right on city data
Event Information
Location
UNSW Michael Crouch Innovation Centre
UNSW
Sydney, NSW 2052
Australia
Description
Media Architecture Biennale Workshop Keynote - Sarah Barns
Today's cities are full of data. As the majority of our interactions become in some way mediated by digital platforms, cities are becoming places of data abundance. It is the abundance of data that inspires the possibilities of smart cities and data-driven economies, in which data becomes the 'new oil' of the twenty-first century, a fundamental infrastructure underpinning a new era of urban innovation. But how accessible, really, is this data, and to whom? Despite the possibilities of new services and efficiencies resulting from big data value chains, there remain profound challenges in putting city data to use in ways that support key urban challenges. This presentation discusses the rise of the smart city and looks at how digital platform strategies are shaping our cities' data ecologies, and puts forward a call for a new deal on city data to support city innovation through productive collaborations between government, the private sector and citizens.
This event is part of the international Media Architecture Biennale (MAB16). It concludes the first day of MAB16, which features seven workshops as a platform for exchanging ideas, forming communities, sharing knowledge, getting in touch, networking, inspirations, prototyping and much more.

For registration for workshops and other MAB events visit: http://mab16.org/pages/registration.php
The workshop keynote by Sarah Barns is a free event. Places are limited and RSVP is required.
Program:
5-5.30pm: Registration and drinks
5.30-6.30pm: Keynote talk

About Sarah Barns:
Sarah Barns is a research fellow, digital producer and strategist whose work focuses on the disruptive potentials of digital transformation on cities and place-making. Awarded an Urban Studies Foundation Postdoctoral Research Fellowship in 2013 through Western Sydney University, her current research addresses the governance and technology frameworks needed to support effective urban data programs. She currently supports CSIRO / data61 Future Cities program development on data-driven city indicator development, and has established digital place-making studio Esem Projects. She brings to her work on digital cities extensive experience as a producer & strategist working across the digital creative industries, and a passion for cities that build resilient communities & support future generations.
Date and time
Location
UNSW Michael Crouch Innovation Centre
UNSW
Sydney, NSW 2052
Australia