Description
How do we build (and rebuild) major cities in 2017?
Our 150-year old infrastructure is crumbling around us and needs to be rebuilt.
Our cities are outdated and not able to keep up with growing human demands.
We're now in unchartered territory: forced to rebuild (and reimagine) cities across the globe.
But, where do we start? What makes a city livable today? How do we include essential technology and other features into our infrastructure? How do we find the financing before it's too late? From a business perspective, how do you find and secure these types of projects?
Consider this your personal invitation to an action-packed full-day conference with the world's foremost experts on cities and infrastructure. Featuring expert keynotes and panels, successful case studies, interactive breakout sessions, and opportunistic networking, you'll leave armed with the tools and knowledge you'll need to breakthrough the noise and figure out how to position your built company for success in the face of uncertainty.
"Change is here. Will you adapt or die?"
---
At the conference, you'll hear from:
The Master Planner who's designed and planned cities in India and Dubai for millions
Meet Peter Ellis – Peter, our MC for the event, is an award-winning architect and urban planner who's designed and planned major cities all over the world, including Jaypee Sports City for a population of 1,000,000 people, which is located 30 miles to the south of New Delhi.
Among his architectural commissions is the HQ for Philips Electronics in Amsterdam, and the studios for Electronic Arts in Redwood Shores, CA. His passion: restructuring of America's 19th century cities, aiming to find harmonious ways for both ancient, modern and emerging cities to contribute positively to the natural environment.
Peter is a city savant who will be guiding you through the discussions unfolding at the conference.
Master Plan for India's Jaypee Sports City
---
SOM's Global City Design leader who's probably "the most experienced urban planner in the US"

Meet Phil Enquist – Phil is the leader of SOM's Global City Design Practice and has been leading urban planning initiatives for SOM for over 20 years. From innovating sustainable urban forms that enhance city living with transit-enabled districts to rapidly changing urban clusters within regional ecosystems like North America's Great Lakes basin and China's Bohai Rim, Enquist is revolutionizing how we design, build, and experience cities.
He was the Master Planner for China's Chongming Island, Chicago's Lakeside project, Harvard University's North Campus renovation, and is currently working on the Bahrain National Planning project planned for 2030 among many others. He'll walk you through his most remarkable projects Check them out here.
He'll be joined by Drew Wensley & Meiring Beyers, who were a part of the team commissioned on multiple projects in China.
SOM's Master Plan of Chongming Island in Shanghai, China
---
The industrial architect bringing manufacturing plants to major cities
Meet Karl Heitman – Karl is the President and Owner of Heitman Architects, an award winning, full service architectural design firm with a focus on bringing industrial manufacturing plants to urban cities. Recently, they completed Method Soap's sustainable manufacturing facility in the south of Chicago, a revolutionary project due to the location (it's in the city of Chicago) and Green-Build initiatives (it's powered by windmills). For businesses wondering how manufacturing, supply, shipping, and logistics is changing, you'll want to hear Karl's talk.
Method's sustainable manufacturing plant in south Chicago
---
The Public Building Commission of Chicago Chair who will show you how to finance big infrastructure projects.
Meet Sam Sax – How do we fund large scale urban infrastructure projects? Sam Sax can show you. Let me run off his resume for you. Last November, Sam Sax was sworn into his eighth five-year term as the ranking Commissioner on the Public Building Commission of Chicago. He's the current Chairman of Financial Relations, Inc., an international investment banking and advisory services firm. He is the retired Chairman and Chairman Emeritus of Exchange International Corporation and Exchange National Bank of Chicago, now merged with Bank of America; He was the founder and Chairman of the American/Israel Bank, Ltd.; the first fiscal agent for the United States government in the Middle East; is a principal founder and first Vice-Chairman and Director of the United States Navy Memorial Foundation; and a Trustee Emeritus of the United States Naval Institute Foundation.
Sam Sax is a big deal. He's a wealth of knowledge, wisdom, and personality, and he'll show you how to finance large public infrastructure projects
---
In the morning
We'll show you case studies of in-progress, real-life, city-scale projects across the globe that are working, including successful projects from China, India, Detroit and more. We're not talking about Elon Musk's colony on Mars. We're talking about things that are working today.
In the afternoon
Discover how to execute your vision. We'll show you the key factors to financing, implementing technology and data solutions that will help us carry out our ambitious ideas.
*Breakfast, lunch, and refreshments will be provided.
Breakfast, lunch, and refreshments will be provided.
---
SPEAKERS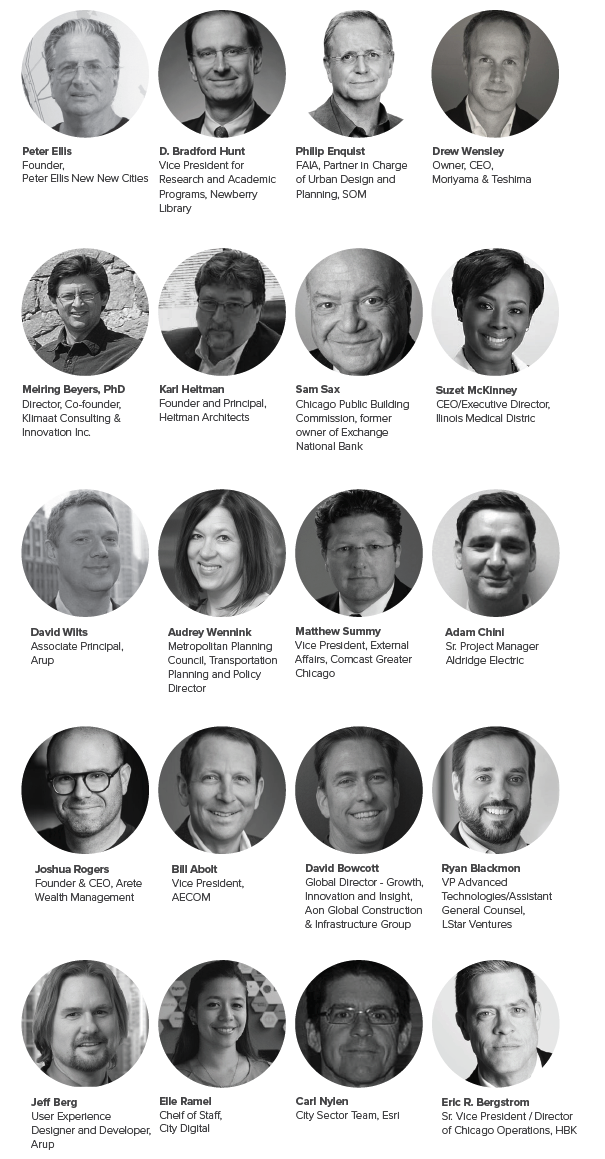 AGENDA
---