Cities Association of Santa Clara County Annual Holiday Membership Dinner
About this Event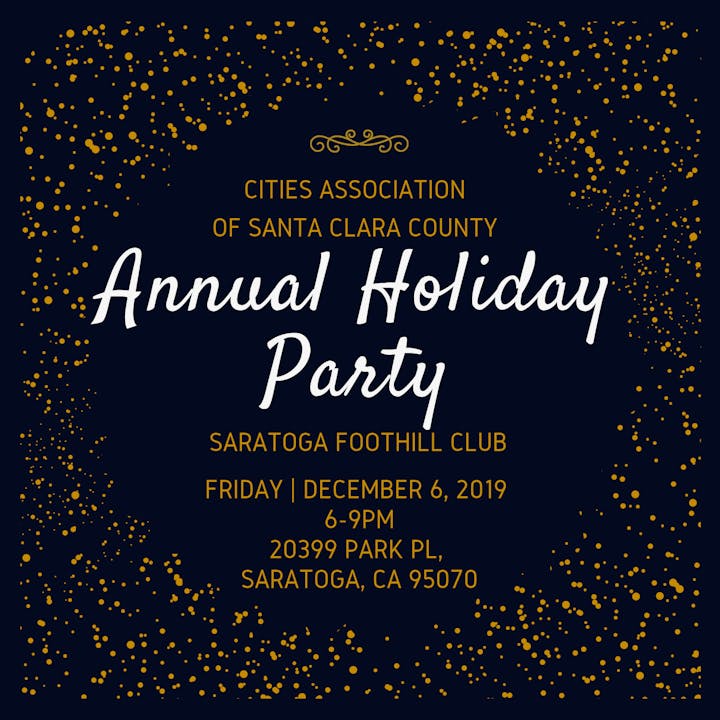 Cities Association of Santa Clara County President Manny Cappello (Mayor, Saratoga)
invites Mayors, City Councilmembers, City Managers, Department Directors, Government Officials and Community Leaders to the annual holiday gathering to honor the 2019 Cities' Champion, Congresswoman Anna Eshoo.
approximate event details:
6PM Doors open for appetizers and social
6:45 Buffet Dinner (vegetarian options included)
7:45 Program & Dessert
Honoring Congresswoman Anna Eshoo
9 PM Event Concludes.
Seating is limited.