Description
Calling all humanitarians who hack!
Are you a social worker? A college student? A businessperson? A parent? A teacher? A citizen who loves Hartford? Are you a developer? A designer? A tinkerer? An innovator?
It's Hartford's turn on the world stage. And you're invited to be a part of it. Everyone can join, whether you code or not! If you want to help, that's key. Bring your ideas, motivation, and creative energy!
Together, we can solve one of Hartford's most pressing challenges:
Children who witness gun violence experience dangerous levels of traumatic stress, yet more than 76% who would benefit from treatment are never referred for diagnosis.
By stepping up to address this challenge, Hartford has been selected as a Champion City to participate in the Bloomberg Mayor's Challenge and we need you to get involved!
To solve this problem, the City proposed to use data from its gunshot detection system to help identify young witnesses to gun violence and dynamically route resources to address the resulting trauma and reduce traumatic stress.
To support the Hartford Mayor's Challenge team, Upward is hosting a Hackathon that enables Hartford's best thinkers to come together in an effort to build a model to identify, refer, and treat young bystanders to gun violence and allow them to lead healthy and productive lives.
This is where you come in: we are calling on you to engineer solutions through human-centered, intelligent technologies and interventions.
Be part of a city that puts people at the heart of innovation and use your knowledge to make a difference today.
The first 30 people to register will receive a FREE Day Pass to work at Upward in the lead up to the event coming together with like-minded people to be inspired!
Don't wait for the Hackathon! Get you working group together now and get cracking! Now's your chance to bring your ideas to life in a way that positively impacts a city - even a nation
For more information visit https://www.hartfordhack.com/
Register now with Upward. Ideas Start Here.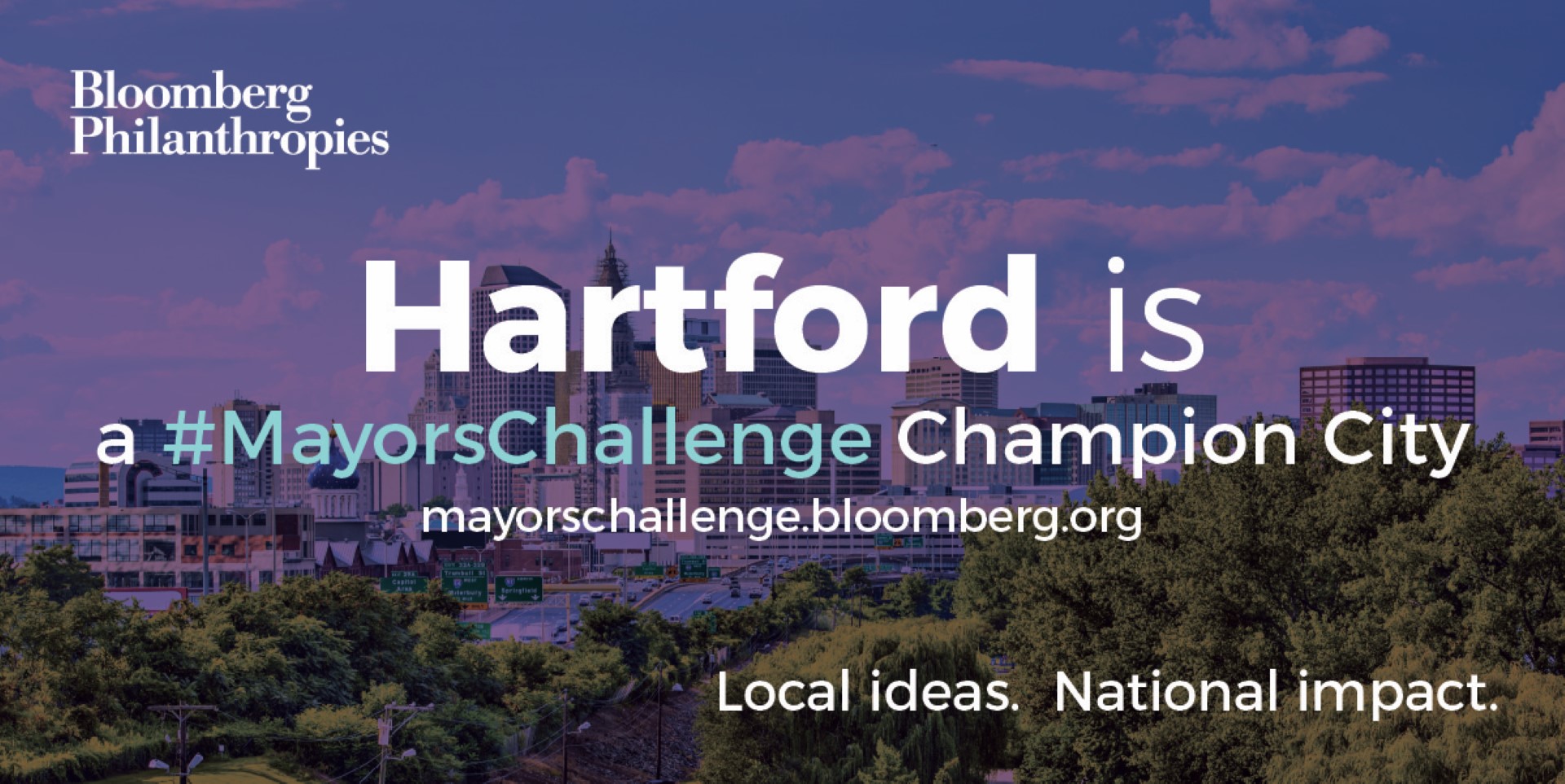 By the end of the Hackathon weekend, our judges will select three finalist teams, each team will get a cash prize of $1000. The city of Hartford will evaluate the winning teams, test their solution and potentially work with one of the finalists to prepare for the Bloomberg Challenge submission.
Join us if you...
Love to solve problems

Want to be part of a community that cares

Are interested in developing a technology-centric / digital company that solves big, social problems

Want to work with incredible mentors for an entire weekend - not only business experts, but also incredible community experts who know this problem inside and out
There's more! Here's what else you get out of this weekend:
The opportunity to work at Upward Hartford - the newest innovation center in downtown Hartford
New relationships and possible future business partners
A problem statement, a business plan, a design, and a prototype
Tools and skills to start a business
6 catered meals (Fri = 1, Sat = 3, Sun = 2)
Endless coffee, soda, and snacks
---
Here are a few event guidelines:
Register individually or as a group - the event is free for all. Ensure that you, or a representative for your idea, are able to attend the entire Hackathon weekend before registering.
Come to the Hackathon with ideas in mind. We even encourage you to start coding and building prototypes prior to the event. This will help you make the most of your time during the event.
Your innovation can take on many forms; it can be an app, tech tool, product, service, or any other low-tech solution.
Remember, we are looking for not just a vision, but a developed idea that can be implemented across the city! An award is presented to the group whose idea is selected.
To read more about the schedule, the food and the mentors and judges - visit www.HartfordHack.com.