Location
Julia's on Broadway
300 Broadway East
Seattle, WA 98102
Introducing Cirque De Talent! Seattles greatest open stage night! Featuring local artists on the Iconic Julia's On Broadway Theatre Stage.
About this event
Cirque De Talent is Bigger than ever! GET YOUR PRESALE TICKETS NOW! Ticket prices increase subject to increase at the door!
Every 3rd Saturday of each month starting at 10:00 pm we will be opening up our stage to any artistic form of entertainment such as Drag, Burlesque, Aerialist, Magic, Comedy, Live singing, Dancing and so much more. Seattle is crawling with talented individuals and WE WANT YOU! We will be giving away a cash prize to our best performance winner!
Versace Doll, Starla D'Ville, Diamond St. James and Award Winning Host Shay Fox will be your judges and headlining entertainment for the night! And we have 1 more judge...YOU! The audience will be our last judge! Get some drinks and a late night meal and lets have fun and support Local Talent!
Booking Instructions-
Please read through all ticketing information before booking. All tickets are non-refundable or exchanges, no exceptions. Tickets are show only. Dining full menu available before and during all shows.
​We offer party options-
Shout Out, Photos with the Cast, Table Decor, Ballons, Cake, Champagne Toast. You have the option to upgrade and GET IT ALL with our Party Package or just get the things you want. We also are excited to introduce Jump in the Ring! Your guest of honor comes on stage with the host, changes into a provided costume and performs a number with the host. Upgrade items must be purchased 72 hours in advance.
​​
*Please note tickets not claimed 20 min before showtime may be subject to resale at the door dependent on demand, with no refunds or exchanges issued. Doors open for seating at 9pm. Show length is 75 minutes from when the show begins.
Tipping is a way to show appreciation for all of the Talent you will see in the Theatre. There are approximately 13 acts total guaranteed to keep you entertained and wanting more! More information will be provided upon arrival. ABSOLUTELY NO FLASH PHOTOGRAPHY! Flash may distract and create a safety concern.
We do not have assigned seats, only assigned sections (General Adm. Section , Budget Girl and VIP Section). Seating within each section is on a first come first serve basis.
You may purchase the tickets individually or as a group. As long as the whole group purchases the same type of ticket you will be together, we don't separate the groups. We currently do not offer group rates.
Purchase the majority of your tickets as far in advance as possible as we sell out in advance. It's easier to add a few tickets at the last minute than the whole group. For last minute tickets please call (206) 590-0856 to check availability.
There is a 2 drink minimum required in the Julia's On Broadway Seattle Location. Dinner is available for purchase for all guests and ticket holders. VIP Ticket Holders are served in the show room during the show. Dinner is not mandatory. Upgrade to VIP so you never have to leave your seat!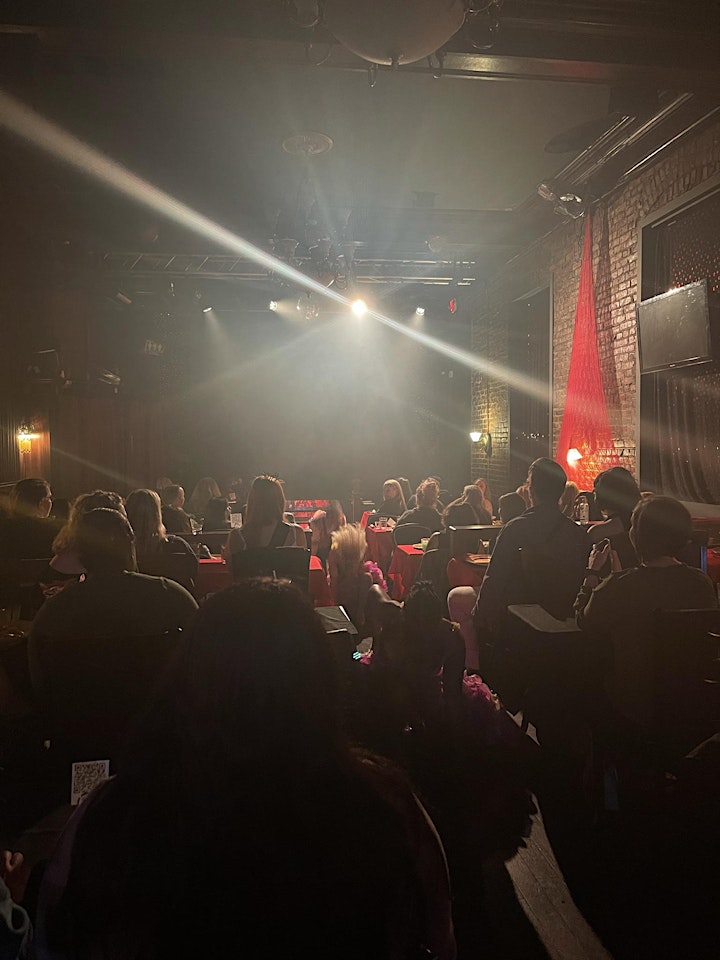 Resturant and Las Vegas Style Theatre!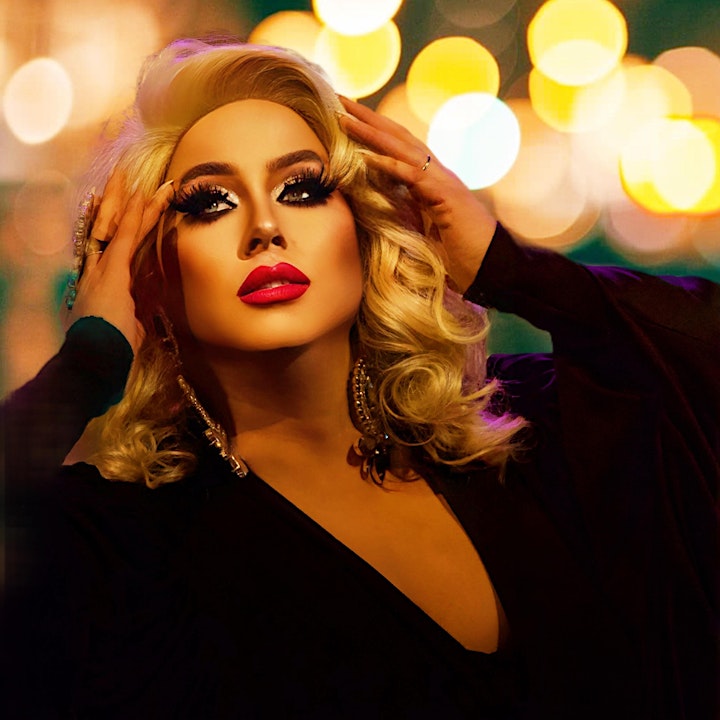 Hosted by: Award Winning Shay Fox!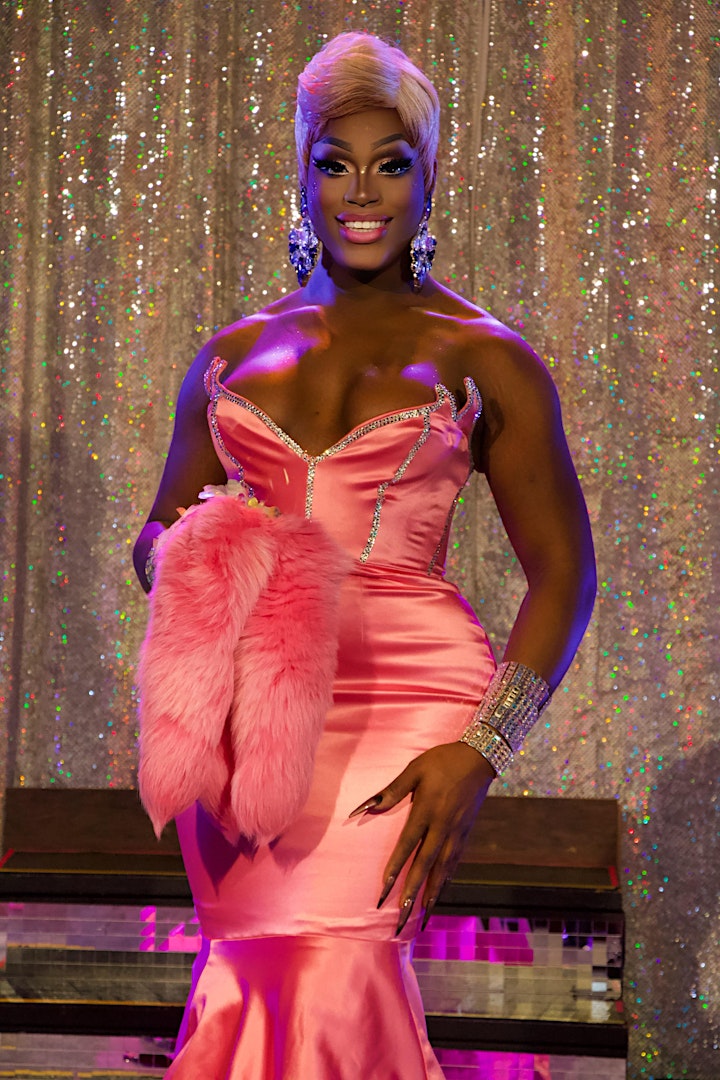 Director and Nationally Acclaimed Entertainer, Versace Doll!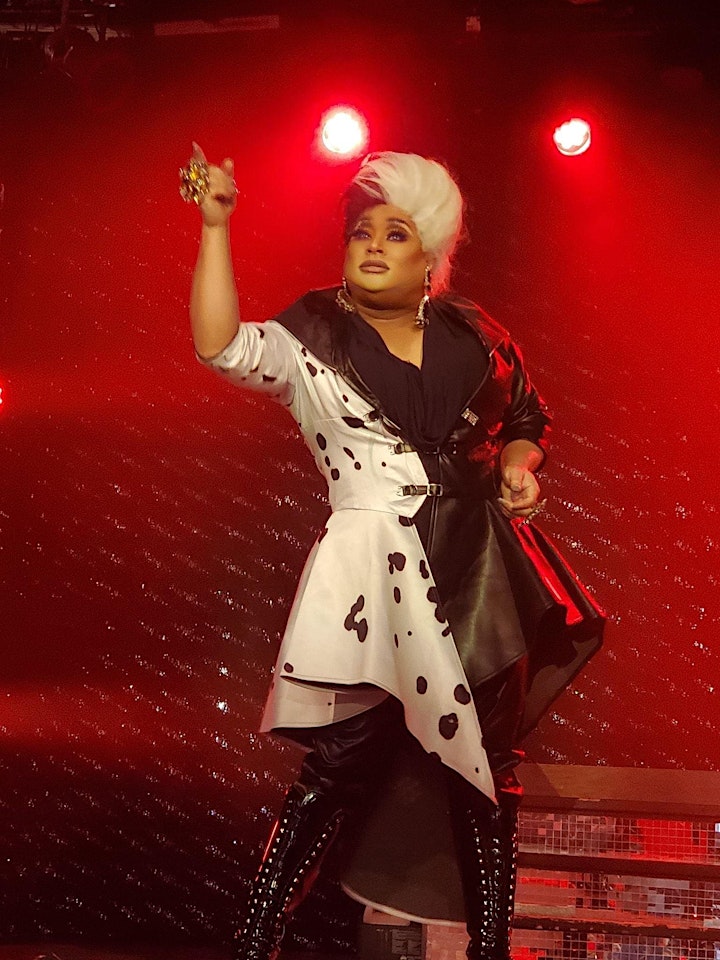 Giving you all of the Drama! It's Starla D'Ville.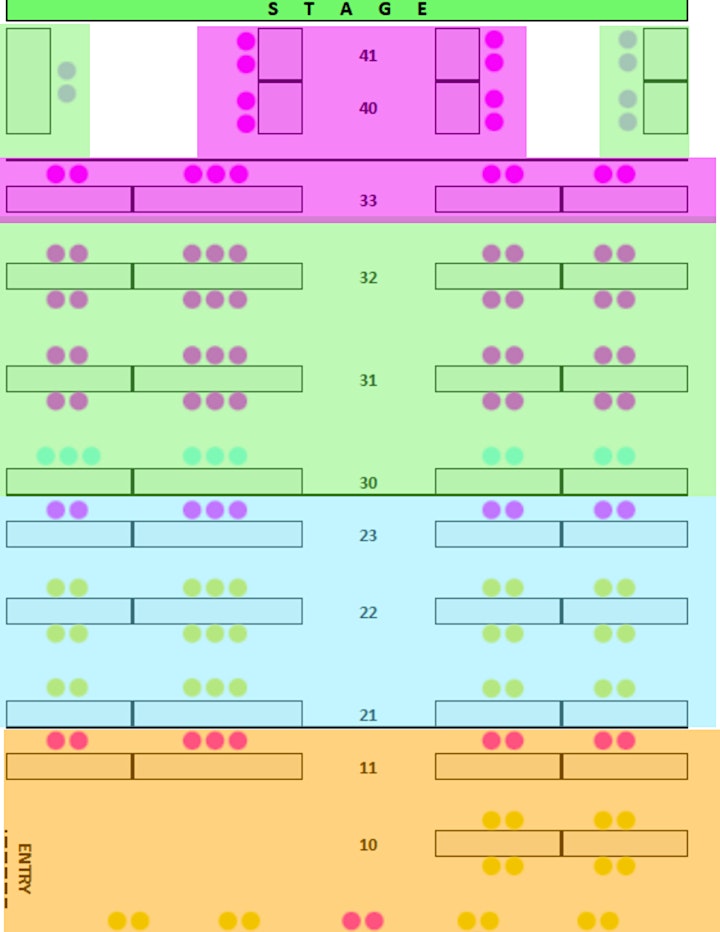 Theatre Seating Chart:
PINK: VIP FRONT ROW SEATING
GREEN: VIP SEATING
BLUE: GENERAL ADMISSION SEATING
ORANGE: I'M ON A BUDGET GIRL SEATING