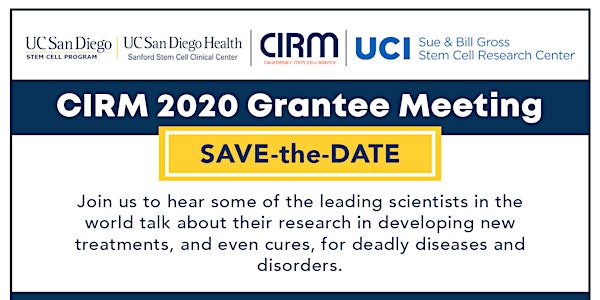 CIRM 2020 Grantee Meeting
CIRM 2020 Grantee Meeting
About this event
Join us to hear some of the leading stem cell scientists in the world talk about their research – being done right here in California - and the progress being made in developing new treatments, and even cures, for deadly diseases and disorders.
This research, all of which is funded by the California Institute for Regenerative Medicine (CIRM), targets heart disease and stroke, cancer, diabetes, Parkinson's disease, COVID-19 and many more. You'll hear from the researchers developing these therapies, and the patients who are benefitting from them on Sept. 14-15, 2020.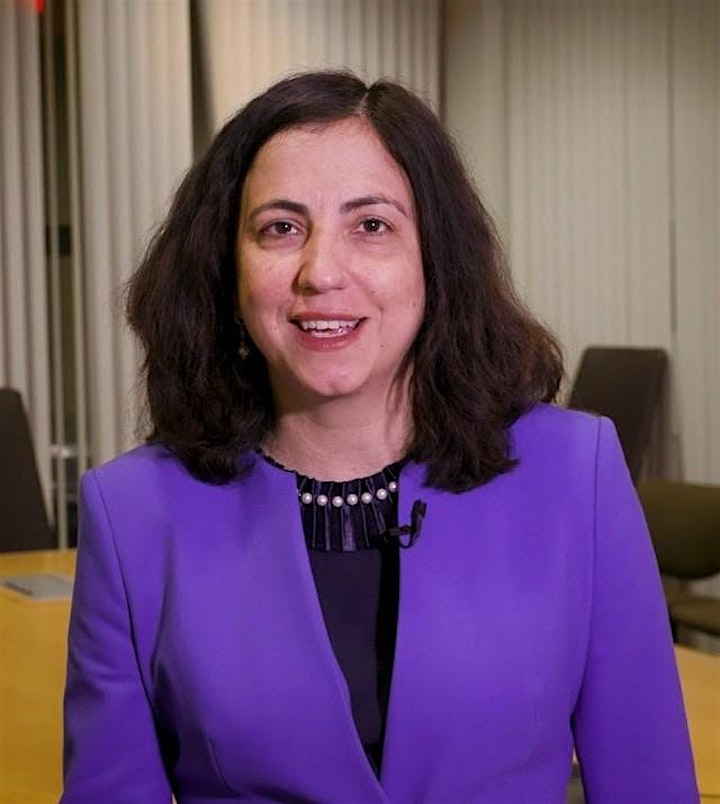 Daniela Bota, MD, PhD
Monday, Sept. 14, 2020, 8 AM PST
Dr. Daniela Bota is the senior associate dean of clinical research in the School of Medicine and medical director of Neuro-Oncology at the University of California in Irvine. Her research is focused on translational research in malignant gliomas. Her clinical interests include the comprehensive treatment of brain tumor patients. She currently serves as a principal investigator for multiple studies including novel chemotherapy agents (marizomib), cellular immunotherapy studies (ERC1671 and AV-GBM-1), and a phase 2 study of Optune in Anaplastic Astrocytoma. Her articles have been published in journals such as Cancer Research, Neurological Oncology, Cancer, CNS Oncology, and the Journal of Neuro-Oncology.
Larry Goldstein, PhD
Tuesday, Sept. 15, 2020, 8 AM PST
For the last 25 years, Dr. Larry Goldstein has been a faculty member and directed a biomedical research laboratory at UC San Diego. Dr. Goldstein's lab focuses on understanding the molecular mechanisms involved in movement inside neurons and how these systems are affected in Alzheimer's Disease. He also founded and directed the UCSD Stem Cell Program and the Sanford Stem Cell Clinical Center and is founding scientific director of the Sanford Consortium for Regenerative Medicine, funded largely through CIRM's facilities program.
In 2020, Dr. Goldstein was elected to the prestigious National Academy of Sciences, one of the highest honors bestowed on U.S. scientists and engineers. Dr. Goldstein plays an active role in science policy advocacy and was instrumental in the establishment of CIRM in 2004. Throughout his career, he has advocated for science before local, state, and national policymakers on issues such as decisions about funding levels, and guidelines and ethical standards for research using stem cells, fetal tissue, and other issues. In 2019, in recognition of his longstanding commitment to policy and public service, the International Society for Stem Cell Research (ISSCR) established the Lawrence Goldstein Science Policy Fellowship program to train more stem cell scientists to be active in public policy discussions.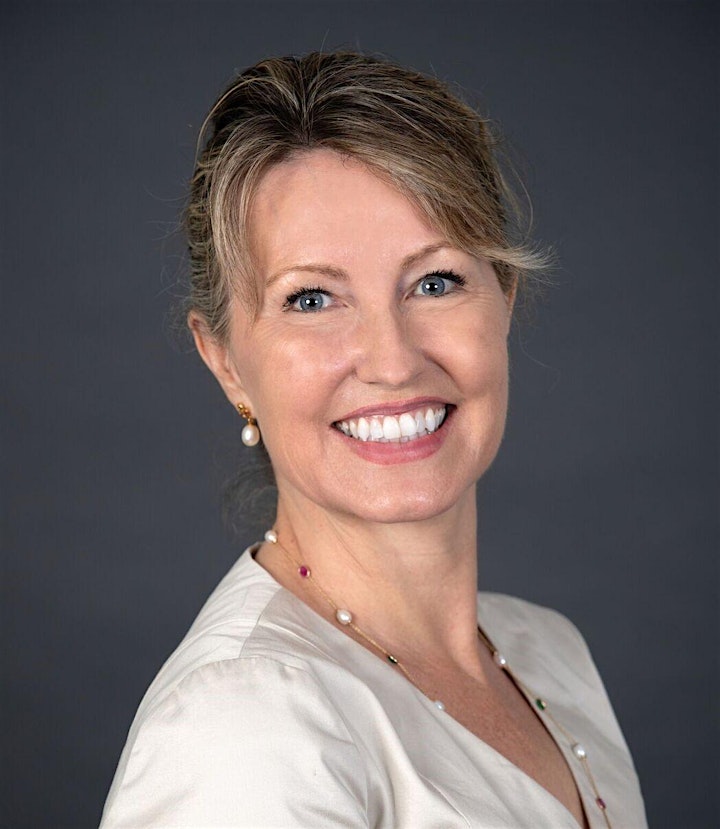 Catriona Jamieson, MD, PhD
Tuesday, Sept. 15, 2020, 8 AM PST
Catriona Jamieson, MD, PhD is a leading physician-scientist in the cancer stem cell biology field. She is a Professor of Medicine, the Koman Family Presidential Endowed Chair in Cancer Research, Deputy Director of the Moores Cancer Center and the Director of the Sanford Stem Cell Clinical Center at the University of California San Diego (UCSD). Dr. Jamieson is the Director of the California Institute for Regenerative Medicine (CIRM) Alpha Stem Cell Clinic at UCSD, which provides infrastructure to accelerate the bench to bedside development and implementation of cancer stem cell targeted and cellular immunotherapy trials for hematologic and other malignancies. Dr. Jamieson discovered malignant reprogramming, RNA hyper-editing and splice isoform switching as mechanisms governing human pre-cancer stem cell generation and cancer stem cell maintenance in selective niches. This pioneering cancer stem cell research has informed the developed of cancer stem cell targeted therapies, including JAK2 and sonic hedgehog inhibitor trials, which resulted in two FDA approvals for myeloproliferative neoplasms (MPNs) and leukemia. Dr. Jamieson's research focuses on developing novel diagnostic and therapeutic strategies to obviate initiation, progression and therapeutic resistance of myelodysplastic syndrome (MDS), MPNs and hematologic malignancies, including secondary acute myeloid leukemia.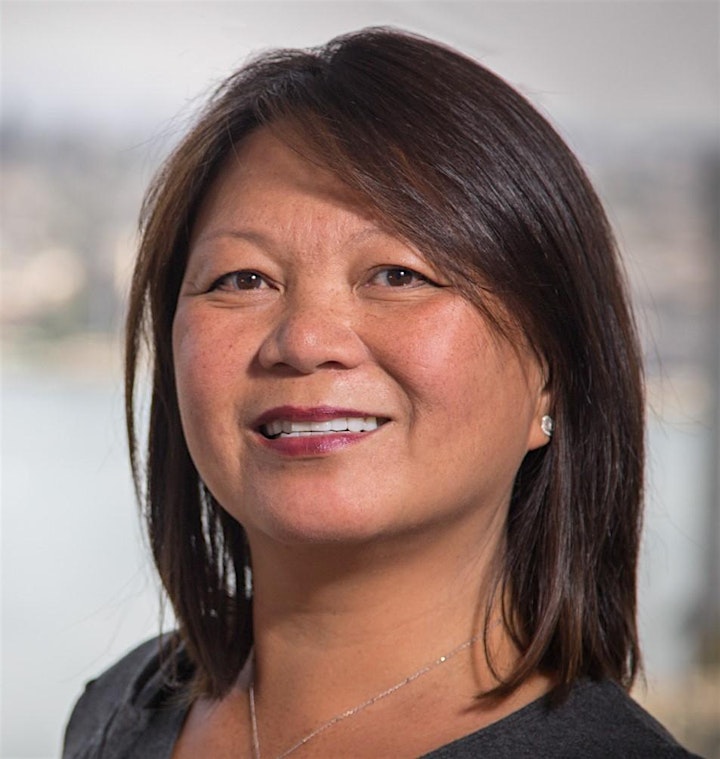 Maria Milan, MD, PhD
Tuesday, Sept. 15, 2020, 8 AM PST
Dr. Maria Millan is a physician-scientist who has devoted her career to treating and developing innovative solutions for children and adults with debilitating and life-threatening conditions. After receiving her undergraduate degree from Duke, she obtained her M.D., surgical training and post-doctoral research from Harvard Medical School. After a transplant surgery fellowship at Stanford University School of Medicine, she began her academic career with a busy pediatric and adult transplant surgery practice focused on technical advancements and optimization of patient outcomes. In parallel, she continued her bench research at Stanford and was promoted within 5 years to associate professor and director of the Pediatric Organ Transplant Program. With early signals that stem cell and regenerative medicine therapy was the new frontier for medicine, she ventured into the private sector in 2006 to join StemCells, Inc. Dr. Millan then joined the California Institute for Regenerative Medicine (CIRM) in December 2012 where she led the formation of the Alpha Stem Cell Clinics Network, a network of medical centers that specialize in rigorous and high-quality clinical trials and top-tier medical care for patients participating in trials. In 2017, Dr. Millan took on the role as president and CEO of CIRM. Under her leadership, CIRM continues to drive the mission of accelerating stem cell treatments to patients with unmet medical needs.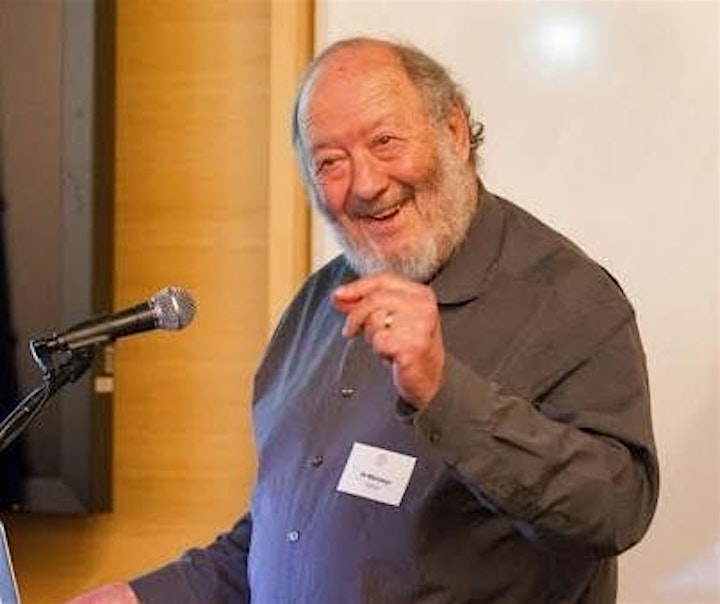 Irv Weissman, MD
Tuesday, Sept. 15, 2020, 5 PM PST
Dr. Weissman is the founding director of the Institute for Stem-Cell Biology and Regenerative Medicine at Stanford University (ISCBRM), director of the Stanford Ludwig Center for Cancer Stem Cell Research, and former director of the Stanford Cancer Center.
His research on hematopoiesis, hematologic malignancies and solid tumors has led to several discoveries and the development of new therapies. These include the isolation and transplantation of pure hematopoietic stem cells (HSCs), isolation of hematopoietic progenitors, and the demonstration that, upon transplantation, pure HSCs can regenerate the entire blood and immune system without causing graft vs. host disease. He co-discovered the human HSC and led the first clinical trials involving human stem cell transplantation, that demonstrated beneficial outcomes of transplanted purified, cancer-free HSC for women with metastatic breast-cancer who received high dose chemotherapy.
Weissman helped establish CIRM to facilitate discoveries in the stem-cell field into promising therapies and bringing them to patients in need. He is also a member of the National Academy of Sciences, the Institute of Medicine at the National Academy, and the American Association of Arts and Sciences.