CELEBRATE SPRING with the Flying Gravity Circus at the beautiful Hooper Institute! Outdoors, family-friendly, and COVID-cautious!
About this Event
You arrive at The Hooper Institute on May 23th. Wearing your mask, you walk from your car to the check-in table to confirm your Eventbrite registration. Then, together with socially-distanced family groups, you proceed out onto the grounds for the circus!
As you follow the Circus Arrows down the path, you come across a circus space where music sounds and young circus performers delight you with their grace and skill! Then you walk to the next station to enjoy another circus act. Held by the Hooper Institute's beautiful landscape, you encounter Jugglers among the trees! Wire walkers in the ferns! Acrobats and contortionists in the meadows! Rolling globes, hula hoops, whimsical characters, and Aerialists flying as gracefully as the birds!
When you emerge at the end, you have experienced an uplifting circus adventure in a beautiful woodland setting in New Hampshire's springtime!
DETAILS
Reservations are required and are specific to your chosen show time!
Each performance lasts approximately 45 minutes, including walking time between acts.
Dress for the weather. (Spring insects are likely to enjoy the show too!)
Masks are required by everyone for the safety of all.
Restrooms: Portable, wheelchair-accessible toilets are available, and indoor facilities can be opened on request.
Access for Persons with Disabilities: Please note that Circus in the Woods involves unpaved, grassy, or woodland terrain. Please contact the Hooper Institute directly at 603-756-4382 for information regarding disability access needs.
For more information: www.FlyingGravityCircus.org, www.HooperInstitute.org
Email: events@flyinggravitycircus.org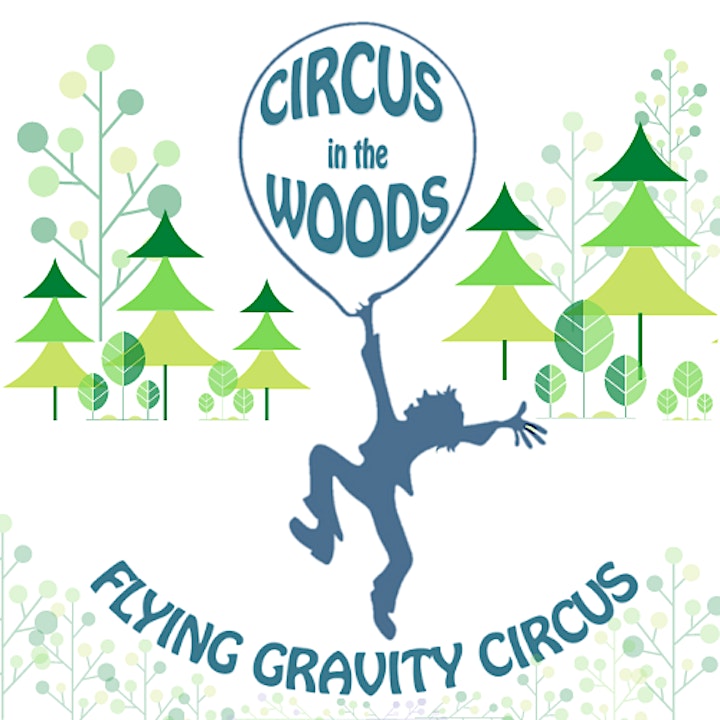 The Flying Gravity Circus (FGC) is New Hampshire's premier Youth Circus company, a nonprofit arts and education organization based in Wilton, NH. FGC's mission is to promote positive youth development, artistic expression, and physical fitness through the learning, teaching, and performing of circus arts. FGC is a proud founding member of the American Youth Circus Organization (AYCO) and the American Circus Educators Association (ACE).
In non-COVID times, FGC's Youth Troupes perform locally at festivals and produced venues as well as in farther-flung spaces around New England. You might have seen them at the Peterborough Children and the Arts Festival, the Milford Pumpkin Festival, and July 4th parades in New Boston and Amherst.
In this time of COVID-19, FGC has reinvented how to bring the joys of circus to children and families to communities in fun and safe ways - and the Circus in the Woods was born! FGC is delighted to partner with the Harris Center for this debut project.
The Creative Team: Circus in the Woods is co-directed by FGC's artistic director/head coach, Jon Roitman, and special artist-in-residence, Rachel Schiffer. Jon is a founding member of FGC, a graduate of the École Nationale de Cirque in Montreal, and has toured the world with circus companies. Rachel was a trouper with Circus Smirkus for 10 years and has performed in France, Germany, the UK, and Switzerland.
The Troupers: Circus in the Woods is performed by the Flying Gravity Circus Advanced Troupers, known as the Blue Troupe. These teens, in grades 8-12, have been training hard in circus arts -- some since they were very young. While they select and train in solo or duo acts, they are also fluent across the core circus skills: juggling, balance, acrobatics, clowning, and aerials. Troupers collaborated with the directors in the creation of Circus in the Woods. In non-COVID times, Blue Troupe performs in theaters, for schools and camps who are attempting to start their own Youth Circus programs, and for other circus schools and studios to help them fundraise and to share ways of training in the circus arts.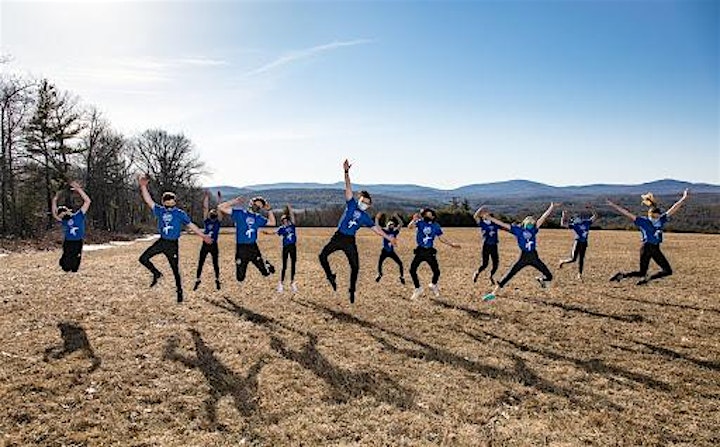 FGC Blue Troupe!
Photo credit: Kendal J. Bush Photography
The Hooper Institute is a Town of Walpole educational program that serves the youth of Walpole from kindergarten through grade twelve. By following the will of George L. Hooper, we conduct programs in the fields of agriculture, forestry, botany, soils and environmental science.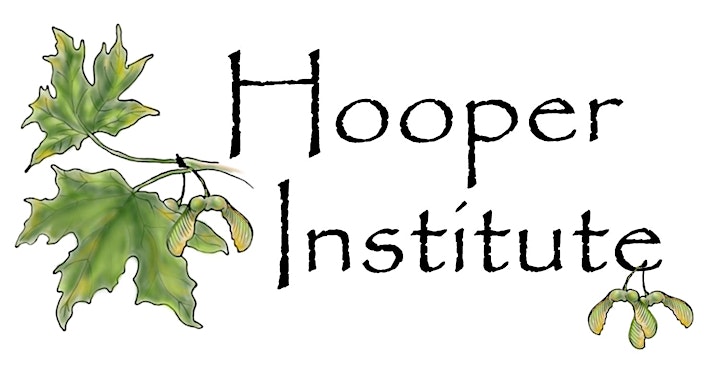 Circus in the Woods is made possible by grants from the Cornelia & Michael Bessie Foundation and the New Hampshire State Council on the Arts.