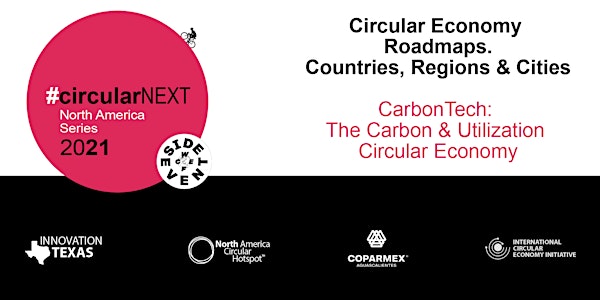 #circularNEXT North America Series Episode 4
How do The Netherlands, Austria and Chile or Calgary, Phoenix and Amsterdam developed their Circular Economy Roadmaps?
About this event
This is the Fourth Event in the #circularNEXT North America Series.
Countries like The Netherlands, Norway, Austria and Chile, and Cities like Calgary, Amsterdam, Edmonton, and Phoenix have developed different roadmaps to become more Sustainable, Resilient and Circular.
Hear about the challenges and new opportunities they found to restart their economies and create value for their communities and citizens with a Non Linear Economy approach.
A series of inspiring stories to help your country, region, city or business start a Circular Economy Transition
9.00am
Welcome Remarks - Humberto Olivo, Innovation Texas
9.10am
Keynote - Martijn Lopes Cardozo, CEO Circle Economy
9.30am
Panel - Circular Economy Roadmaps. Countries, Regions and Cities
10.30am
Panel - CarbonTech. The Carbon & Utilization Circular Economy