A pitch competition for the best 'circular' manufactured product idea from 'waste' or recycled materials.
About this event
Join Seattle Good Business Network and Seattle's Office of Economic Development for the first annual Circular Innovation Challenge: a virtual pitch competition where five finalists will pitch their product ideas for the best-manufactured product idea using 'waste' or recycled materials! The winner will receive $10,000 cash, continued mentorship, and more. Details at seattlegood.org/circular-innovation-challenge.
This live event includes a happy hour with local nibbles and beverages (see ordering deadlines and info here), live music, audience-favorite voting, circular business vignettes - and of course, pitches from our finalists and the announcement of our winner(s).
Check out our 2021 Finalists!
Don't forget to order your happy hour drinks and nibbles from local producers here!
Keynote Speakers
Don't miss hearing from Stacy Flynn, CEO of Evrnu and Senator Mona Das from the 47th District in a side by side conversation about how circularity impacts local economies, and their work in regenerative fiber technologies!
Evrnu is a textile innovations company and inventor of NuCycl™ technologies. We are helping create a circular ecosystem by specializing in regenerative fiber technologies made from discarded clothing.
About Stacy
A Sustainable Systems Specialist, Materials Reuse Advocate, and Social Entrepreneur. Stacy Flynn is CEO and a founding partner of Evrnu, a textile innovations company. An accomplished sustainable systems expert, Stacy is committed to developing innovative fiber technologies that reduce textile waste and preserve natural resources. Under Stacy's leadership, Evrnu is working to solve the most pressing challenges facing the global textile and apparel industry. In 2019 Evrnu debuted NuCycl, a technology that transforms garment waste into a resource by recovering the raw materials for reuse. Prior to founding the company in 2014 with her business partner Christo Stanev, Stacy worked as a global textile specialist for nearly two decades in roles at DuPont, Eddie Bauer and Target. She holds an MBA in Sustainable Systems from Presidio Graduate Institute and a Bachelor of Science degree in Textile Development and Marketing from the Fashion Institute of Technology.
_____
The Circular Innovation Challenge is inspired by a collaborative vision for transitioning from a linear, extractive economy to a more circular and regenerative one.
Seattle Good Business Network is a 501c3 nonprofit organization working to build a vibrant, sustainable, and inclusive local economy. We work with over 1,000 regionally based local independent businesses, restaurants, and urban manufacturers who all share a mission to do good for our communities, environment, and economy.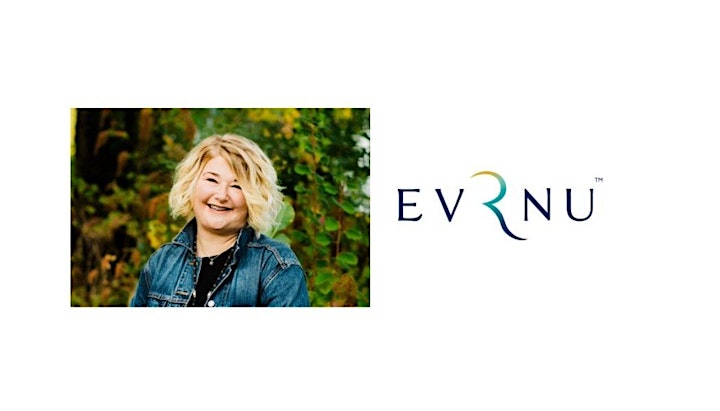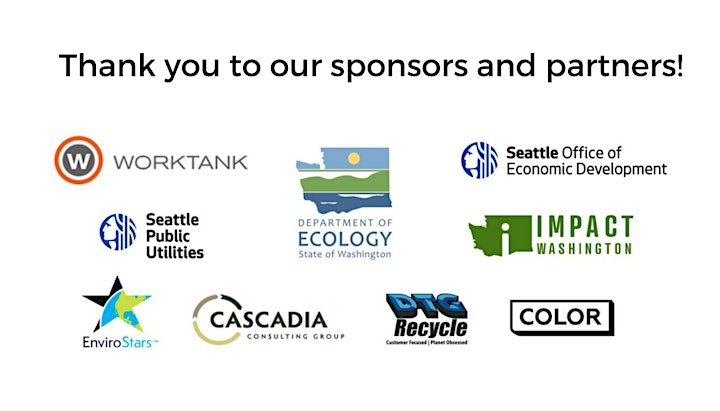 Organizer of Circular Innovation Challenge 2021