Event Information
Location
Urban Future Lab
Danish Cleantech Hub
15 MetroTech Center, 19th fl
Brooklyn, NY 11201
Description
So you've heard about the Circular Economy, but what's it all about? Join us for the newly formed Circular Economy Network's (CEN) kick-off event to hear from four thought leaders actively implementing circular principles and solutions:
The event is open to all experience levels. Please come prepared to participate in small breakout groups before we report back to the larger group. The CEN aims to convene a multitude of stakeholders to actively engage in discussing the issues of a linear economy as well as solutions to bring us towards a more circular, regenerative world. Please join us at the Urban Future Lab, hosted by the Danish Cleantech Hub in Brooklyn on Thursday 10/26/17 from 6-8pm to get things rolling! And stay tuned for future programming from the CEN.
AGENDA
5:50-6:10 pm -- Arrival
6:10-6:50 pm -- Speaker presentations
6:50-7 pm -- Convene into small groups
7-7:30 pm -- Small group discussions
7:30-8 pm -- Convene into full group for report backs and Q&A
8-8:30 pm -- Networking
SPEAKER BIOS
William Davies, President Davies Office, Board Chair Remanufacturing Industries Council
A nationally recognized leader in green remanufacturing and an expert in sustainable office furniture solutions, Bill has not only made Davies a pioneer and leader in its field, but he also expanded opportunities for organizations industry wide. Under Bill's direction, Davies has grown to be the nation's largest office furniture remanufacturer and was the first remanufacturer to earn level® sustainability certification from the Business and Institutional Furniture Manufacturer's Association (BIFMA). Bill was instrumental in creating standards that allow remanufactured furniture to contribute points to the LEED certification process, and he is often called upon to speak at industry events, write for industry publications and represent the industry before the U.S. Trade Commission. Bill is also Board Chairman for The Remanufacturer's Industry Council, a legacy member of the U.S. Green Building Council and a BIFMA member. When he can spare an hour or two, Bill enjoys fly fishing. He earned a marketing degree from Siena College.

Conor Riffle, Senior Manager of Public Policy, Rubicon Global
Conor is currently Senior Manager, Public Policy at Rubicon Global, where he is helping to build RUBICONSmartCity—a technology platform for municipal fleets. Prior to Rubicon Global, Conor served as Director of Cities and Data Product Innovation at CDP, an international environmental non-profit, based in London. Under Conor's leadership, CDP's cities program achieved global recognition as the premier platform for city governments to report their climate change data. More than 600 global cities now report annually on their greenhouse gas emissions and other environmental data using CDP's platform.
Prior to his role at CDP, Conor served in various roles at the Clinton Foundation in New York, including Foreign Policy Fellow and as an early employee of the Clinton Climate Initiative (CCI). You can follow Conor on Twitter at @c_riffle.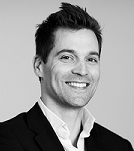 Michael Rinaldi, Sustainability Officer, DLL
Michael Rinaldi is the Sustainability Officer at DLL, a global provider of asset-based financial solutions in the Agriculture, Food, Healthcare, Clean Technology, Automotive, Transportation, Construction, Industrial, and Office Technology industries. Michael manages the Sustainability Engagement Initiative to actively generate discussions with DLL's business partners on their current performance and ambitions in the areas of sustainable solutions, societal impact, and responsible business operations. In this role, he identifies and develops opportunities to collaborate with partners to implement new life cycle asset management (LCAM), used equipment financing, and servitization solutions.
Michael also passionately leads DLL's Microleasing projects in Kenya, Rwanda, and Zambia. When implemented by community banks, microleasing is a tool that expands access to credit, stimulates economic growth, and enables entrepreneurs in emerging markets to acquire low cost assets to start or expand their business.

Prior to joining DLL, Michael received his BA degrees in Biology and Economics from the University of Virginia and his Master of Environmental Management degree from Duke University.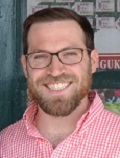 Clare Miflin, AIA, LEED AP, CPHD, Architect @ Kiss + Cathcart Architects
Since 2000, Clare Miflin has worked at Kiss + Cathcart, Architects —helping craft their philosophy of "productive" architecture. She considers buildings within the larger systems of which they are part, integrating energy production, vegetation and even agriculture. Clare realizes the importance of rigorous metrics, but knows that inspiration, hope and vision also have a crucial role to play. In developing the AIANY Zero Waste Design Guidelines for NYC, Clare applied biomimicry and learnings from ecosystems to develop a coherent vision and specific solutions that are resilient, comprehensive, and inherently connected to place.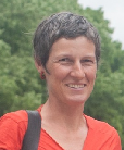 SPONSORS
Danish Cleantech Hub engages with public and private New York stakeholders interested in learning from the Danish experience. They provide a forum for informational exchange on new approaches and solutions within energy efficiency, climate adaptation, and resiliency.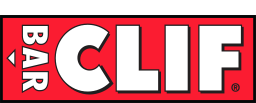 Date and Time
Location
Urban Future Lab
Danish Cleantech Hub
15 MetroTech Center, 19th fl
Brooklyn, NY 11201