Description
Circular Economy: A Global Update
International expert, Dr Barbara Reck, from the Yale School of Forestry & Environmental Studies (USA) is visiting UTS to share her insights on the global opportunity for a circular economy and the implications for Australia. This public lecture is hosted by researchers from the UTS Institute for Sustainable Futures and UTS Business School who are collaborating with Dr Reck in the Wealth from Waste Cluster.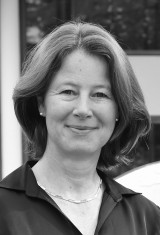 Overview: the circular economy concept focuses on maximizing reuse and recycling while minimizing raw materials extraction. Using the example of five major metals, this talk will discuss the current status for Australia and the global perspective. It will also present an outlook on the future demand for metals.
The Wealth from Waste Cluster is a three-year, AU$9m research program led by ISF in partnership with CSIRO and leading universities, including Yale. Cluster research is supporting circular economy pathways and policies for metals by identifying above-ground stocks, developing new technologies for capturing value from waste, understanding the role innovative business models and consumer behaviour in enabling an effective transition.